Disclosure: This article may contain affiliate links. If you buy a product through an affiliate link, we may receive a commission at no cost to you.
When talking about great performing pizza ovens, Ooni is at the top of the list. Now, they are bringing pizza oven performance inside to the kitchen with the release of the Ooni Pizza Steel 13.
Features
Retail price of $99.99 (check price)
It's a 13.46″ x 13.46″ square pizza steel that's 0.24″ thick
It's made of 430 stainless steel with a sand blasted finish
It weighs in a 11.51 lbs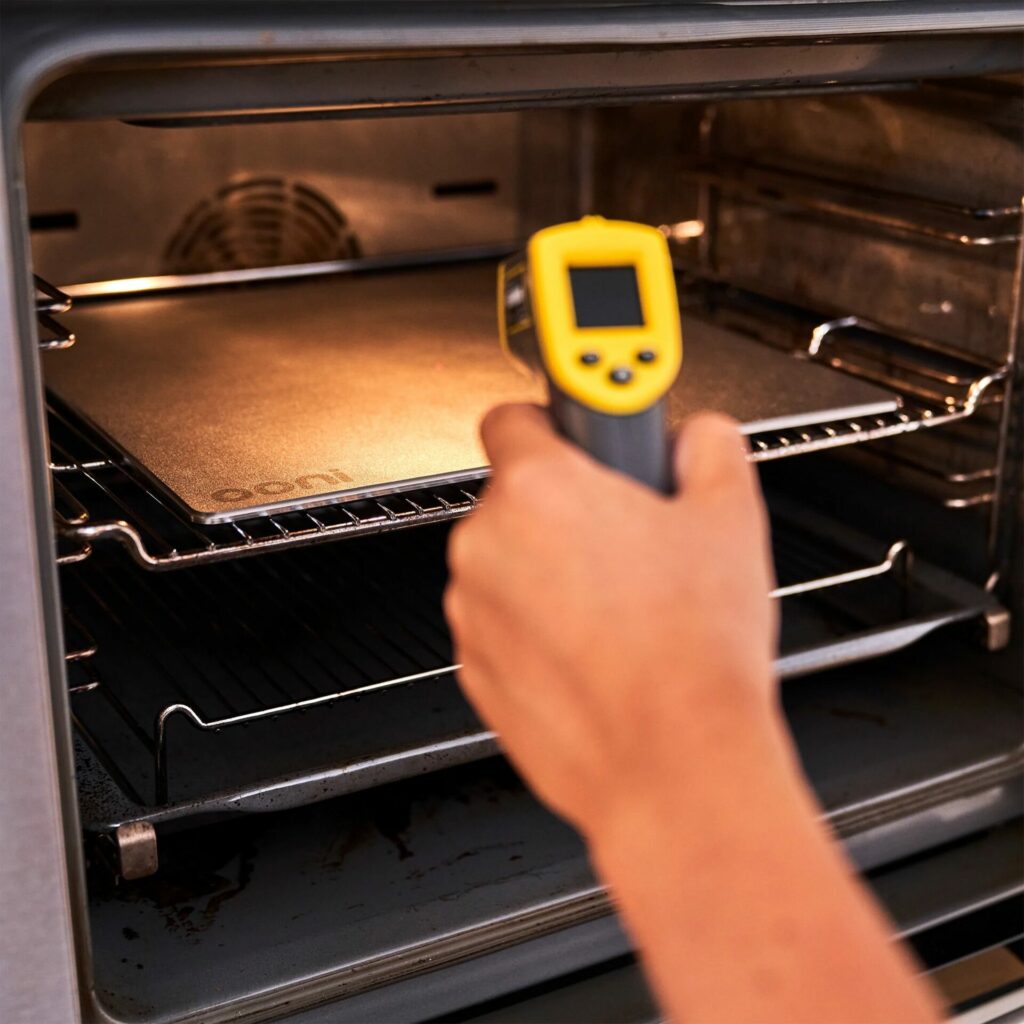 Ooni designed the steel to work well with oven temperatures up to 527° F. They recommend that you preheat the Pizza Steel in your oven for 30 minutes prior to using it. This will give it a uniform temperature, for an evenly cooked crust in about 6 to 8 minutes.
The Pizza Steel can be used for all types and preparation of pizza, from fresh to frozen. Ooni also sells premade dough balls if you don't feel like going through the trouble of making your own dough.