Oklahoma Joe's is differentiating themselves with their innovative product releases this year. They launched the Marshal Centerbox Smoker with a unique design for even cooking, and with it they brought to market the Firecraft Series Barrel Grill.
Features and Specs
Retail price of $499 (check price)
240 square inches of cooking area per grate, for a total of 480 square inches
Two 19 inch stainless steel elevation poles to adjust grate heights
Twist-lock handles are used to secure the grates in place
A removeable ash pan is at the bottom of the barrel for easy cleaning
There are dampers on both sides of the barrel to control airflow
The feet on the grill are height adjustable for cooking on uneven surfaces
A shelf on each side and underneath for prep and storage
A towel bar in front with tool hooks for convenience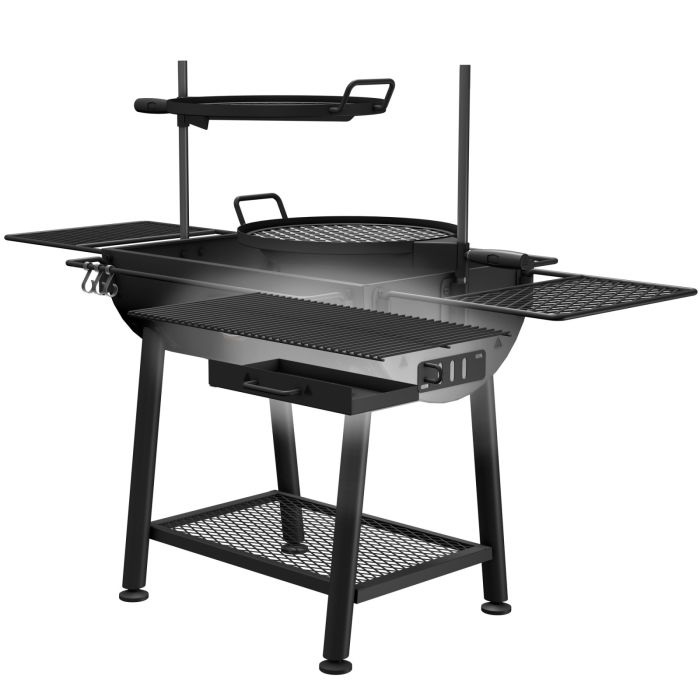 Open Fire Cooking
The Firecraft Series Barrel gives added convenience to the open fire cooking experience. It's a half barrel that has a pole on each side to allow cooking grates to be adjusted for cooking temperature.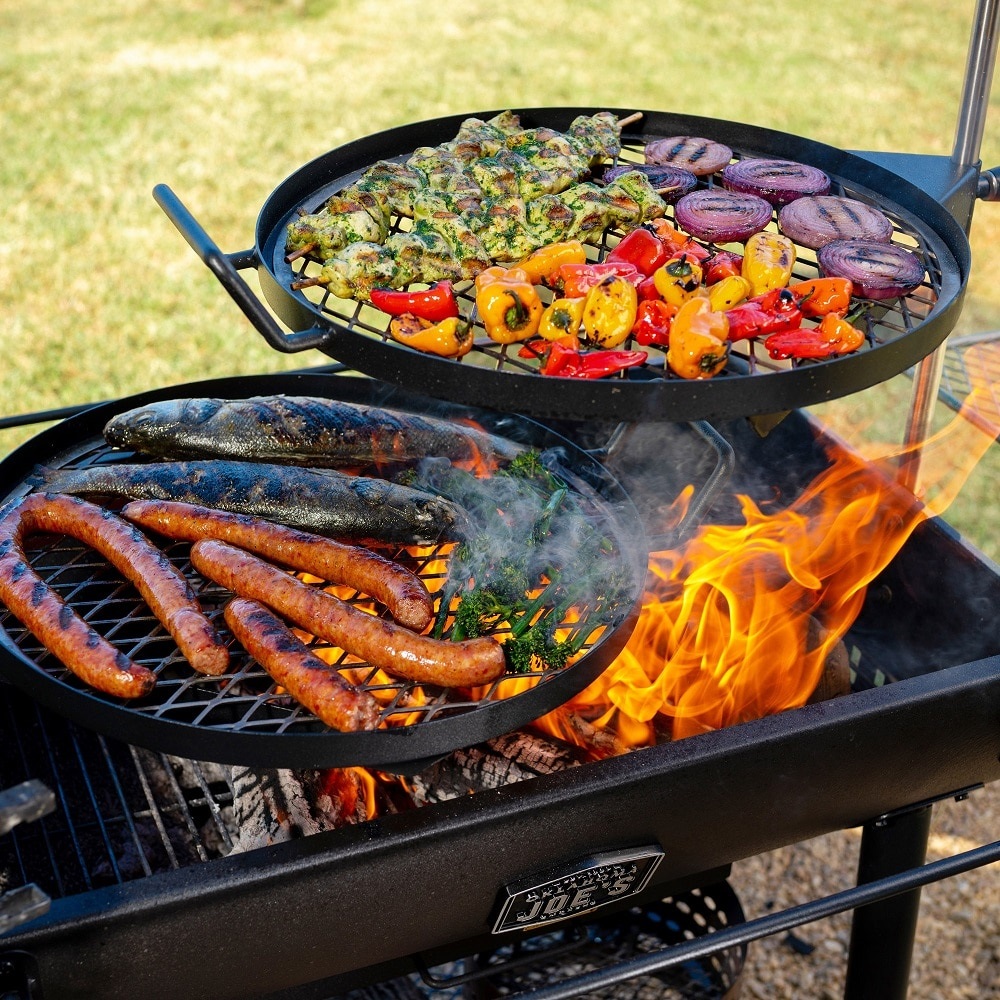 It's a great design, not only for cooking food at different temperatures, but for cooking methods like reverse searing steaks. Keep the grate up high to slow cook your steak and add some smoke flavor, then lower the grate down to get a nice seared crust on it.
The 63″ wide barrel can be loaded with charcoal or wood for your primal cooking experience. When the food is done, you're left with a nice open coal bed for roasted marshmallow dessert.
Firecraft Accessories
While the Firecraft Series Barrel Grill is great by itself, Oklahoma Joe's also has accessories that make it even better.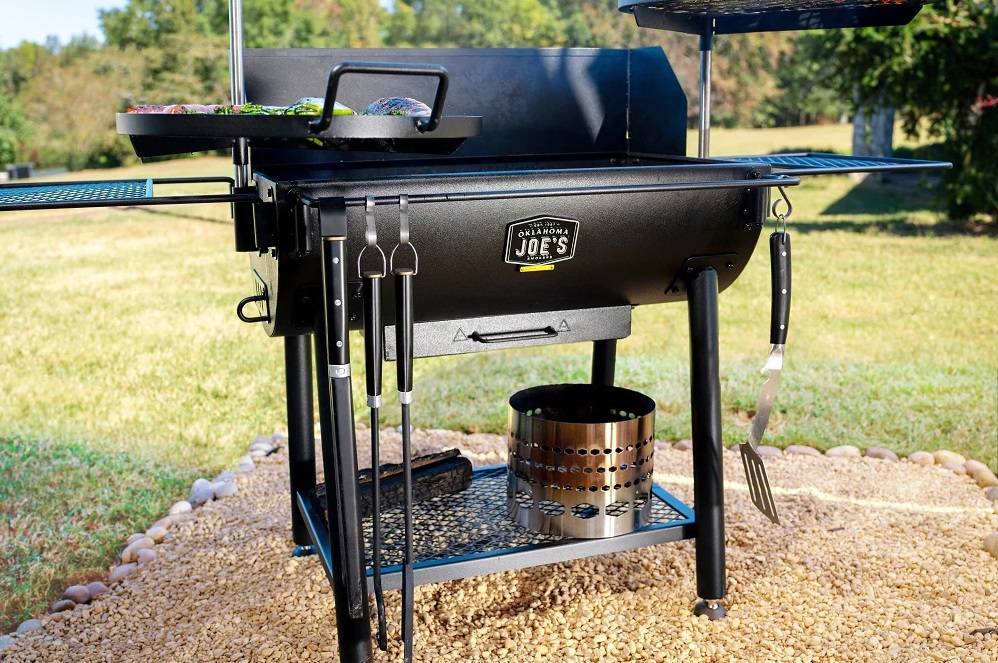 Like every grill, they have a cover for it, but they also have a wind guard. That's a really helpful accessory for open fire cooking. It keeps the wind out and the heat rising.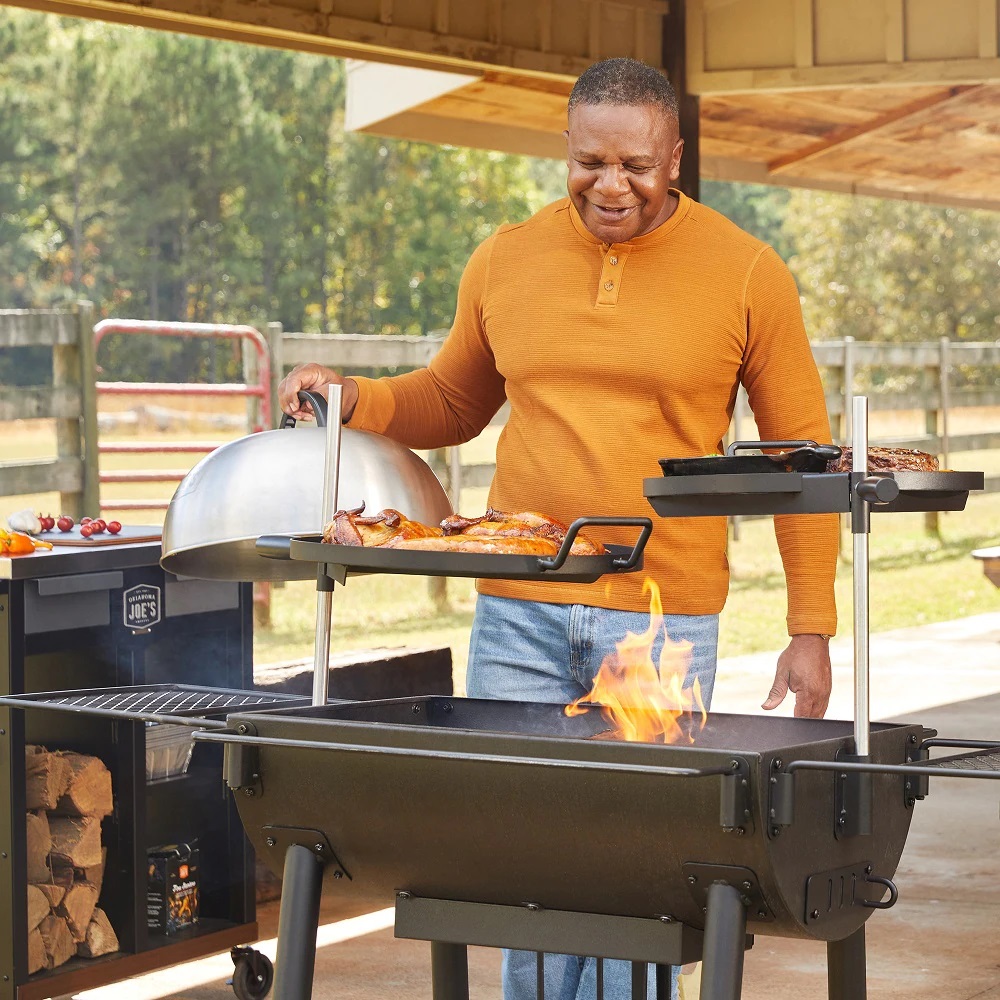 They also have a smoking lid, which is a dome designed to keep smoke on your food. It also helps with keeping heat concentrated.
Conclusion
We love what Oklahoma Joe's is releasing this year. Both the Marshal Centerbox Smoker and the Firecraft Series Barrel Grill are innovative and unlike other products on the market. The Firecraft Series Barrel has the fun of open fire cooking without the challenges of it.