LoCo Cookers has announced an exclusive DIY partnership with The Home Depot. Under the arrangement, the complete line of LoCo products and accessories will be available in The Home Depot stores across the country.
We are thrilled to partner with The Home Depot to provide LoCo Cookers to their customers nationwide. The Home Depot aligns perfectly with our vision to create products with meaningful innovation that make cooking easy and fun. Now customers don't have to settle for good enough, they can go to the Depot and experience the LoCo difference. Let's go baby!

LoCo Cookers CEO, Mac Plummer
Large DIY retailers are fighting the war for back patio space with exclusive arrangements with outdoor cooking companies. While Lowe's has an exclusive arrangement with some Pit Boss products, Home Depot is the only DIY retailer for Nexgrill and now LoCo Cookers.
LoCo Cookers Products
LoCo Cookers is based out of Georgia, and has an array of products from griddles to boilers and fryers. They have some innovative products, including a kettle charcoal grill that will let you set your desired cooking temp.
SmartTemp Griddle
LoCo came out with their griddle with SmartTemp technology a year ago, and it's unlike any other griddle on the market. It's a good looking product in a cool color that they call glossy chalk.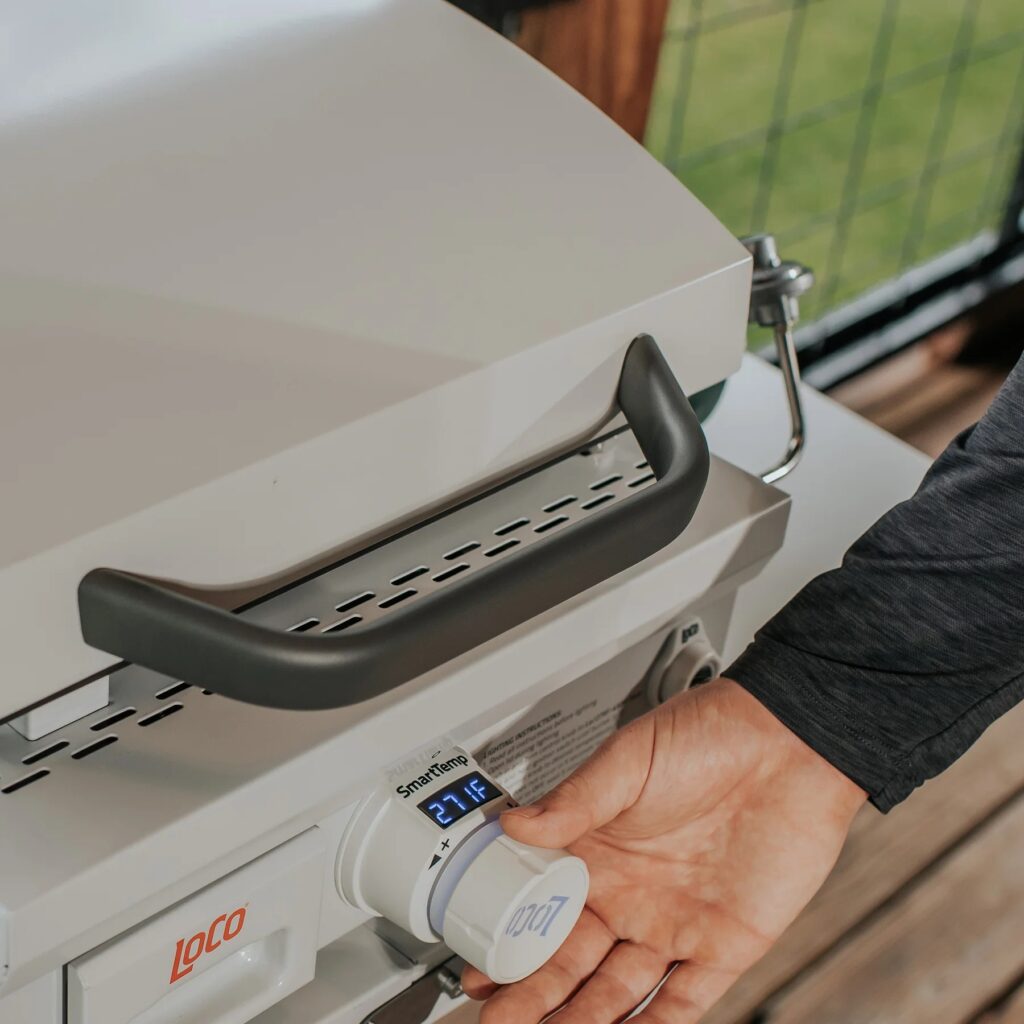 SmartTemp is what makes the griddle stand out from the pack. You can set the temperature on the gas dial and it will hold it. There's no guesswork or checking temps with an IR gun. You can dial-in temperatures in 25 degree increments.
Between the LoCo SmartTemp Griddle, Weber just releasing a griddle, and Traeger doing the same, there are no shortage of griddle options this year.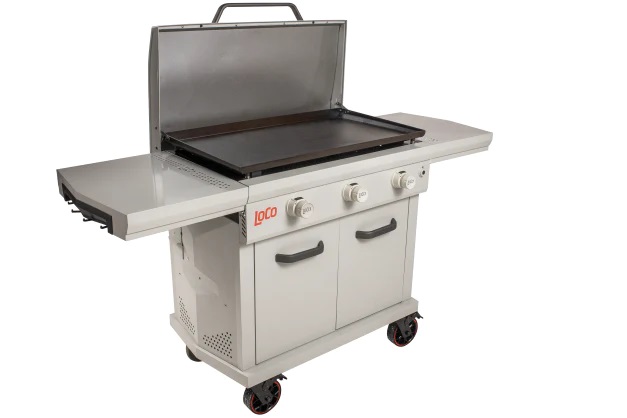 Griddle Line-up
The SmartTemp griddle comes in three different sizes.
36″ griddle with 3 burners that retails for $799.99 (check price)
26″ griddle with 2 burners that retails for $599.99 (check price)
16″ tabletop griddle with 1 burner that retails for $249.99 (check price)
SmartTemp Kettle
Last month LoCo Cookers brought the SmartTemp technology to a kettle grill with the SmartTemp Kettle. Just like you'd imagine, it lets you set a temperature on the charcoal kettle's backlit LCD screen and it will hold it for you for your cook.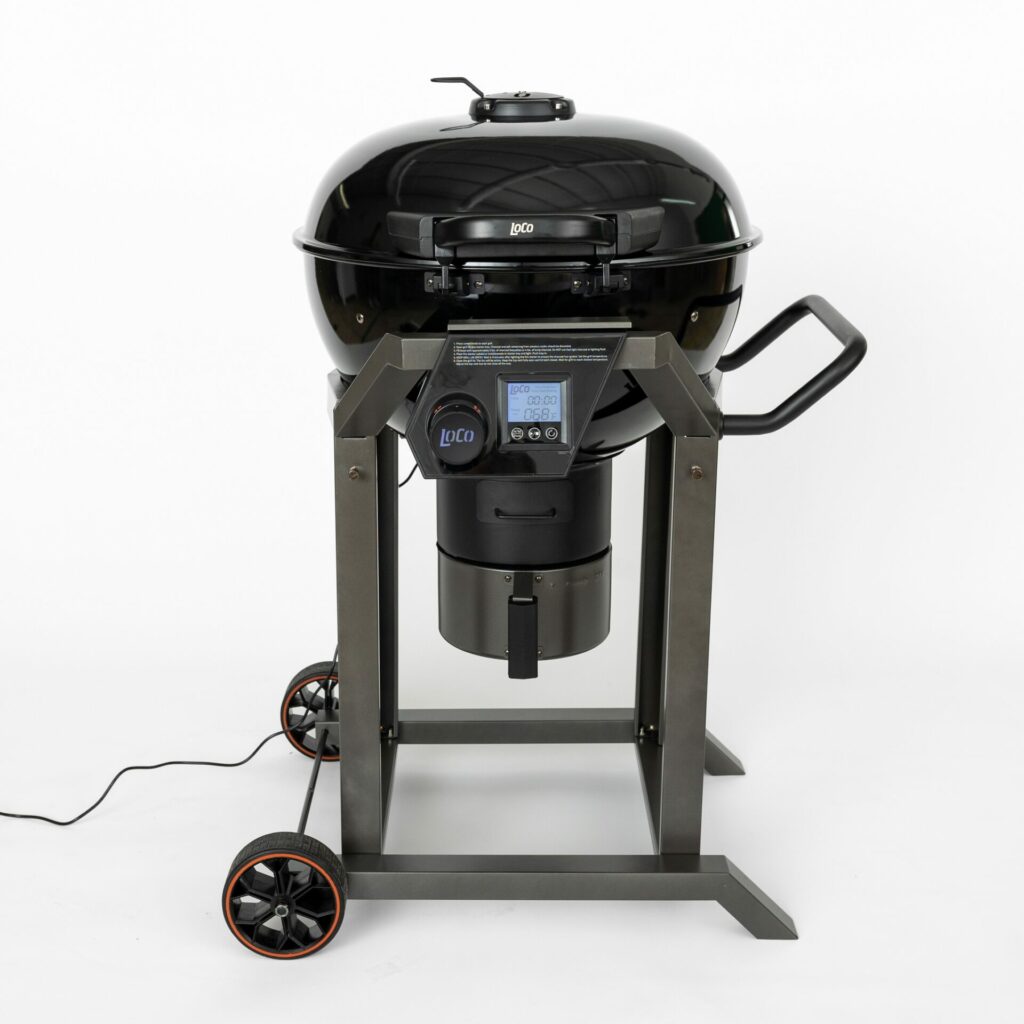 The 22 inch kettle retails at Home Depot for $399 (check price) or with a cart for $499 (check price).
Boilers and Fryers
LoCo has an array of cart boilers, boiling kits and fryers. Their cart boilers are great for a crawfish boil because they have a V-shaped design with dual jet burners to boil water quickly.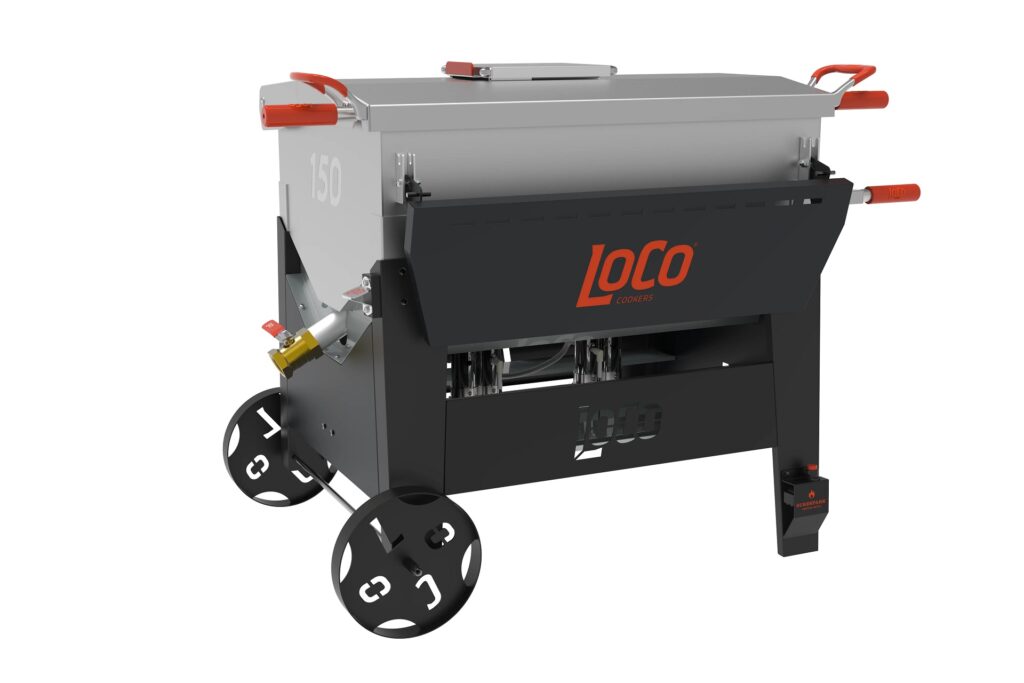 If you've ever been to a crawfish boil where you starving waiting for food, only to have not enough in the batch, this solves that problem. The 90 qt cart boiler feeds up to 15 people, while the 150 qt feeds up to 30.