In a sea of grills and smokers with similar designs, Oklahoma Joe's has released a new smoker that breaks the mold. The Oklahoma Joe's Marshal Centerbox Smoker is different than what's out there, not for the sake of being different, but because they believe it delivers more even heat and smoke.
Smoker and a Grill
What's nice about the Marshal is that since the fire basket is located underneath the grates, it's a smoker and a grill in one. The fire basket holds 17 lbs of charcoal or wood (about 4-6 hours of smoke time), all in a compact design compared to a traditional offset smoker.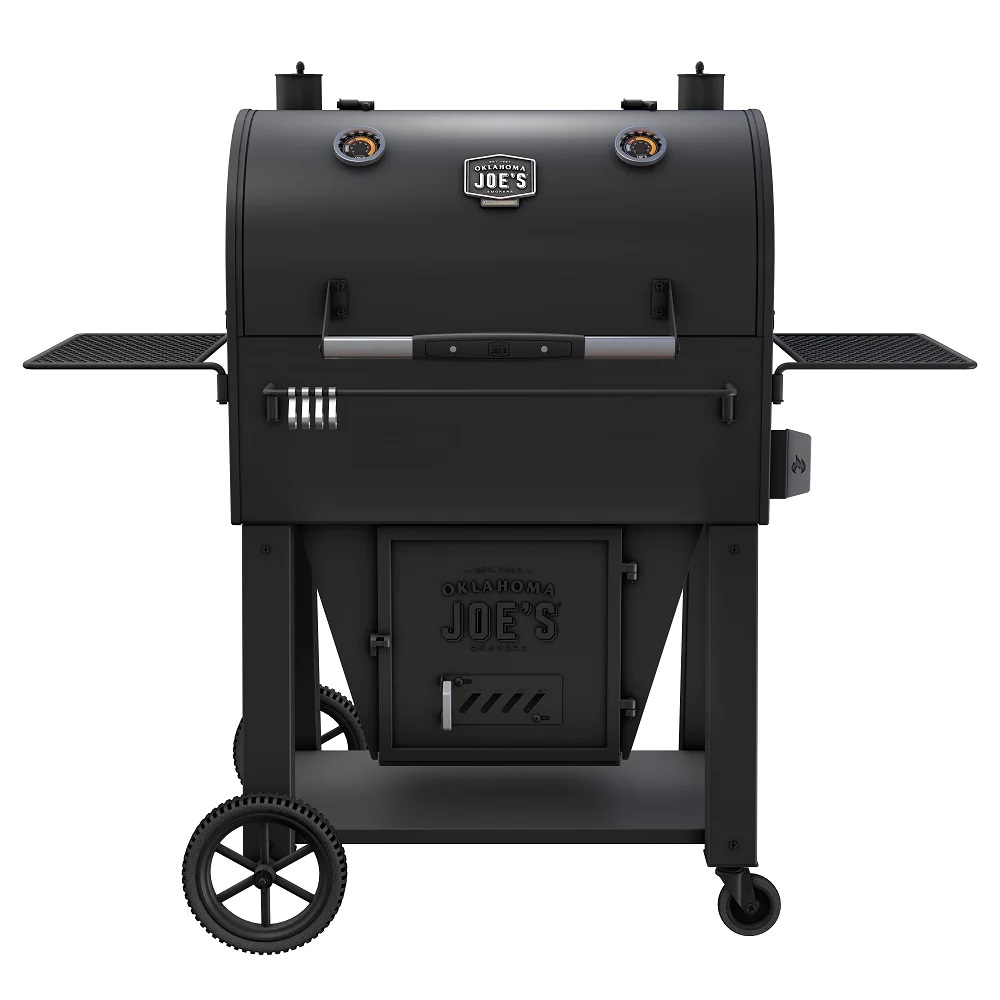 Features and Specs
Retail price of $699, for sale at Oklahoma Joe's (check price) or at Lowe's (check price)
1,200 square inches of cooking area, with adjustable rack heights
Constructed out of 2 mm (about 1/16″), cold rolled steel
Cast iron cooking grates
Rubber-treaded wheels and custom castors to make it easier to move around
Removeable ash pan for cleaning
Two side shelves, a towel bar and tool hooks for added convenience
Even Heat and Smoke
Symmetry is the name of the game with the Marshal Centerbox Smoker. The fire basket is centrally located, and the fire box has a V-shape leading under the grill grates. There's a smokestack on both sides of the smoker to promote even heat and smoke.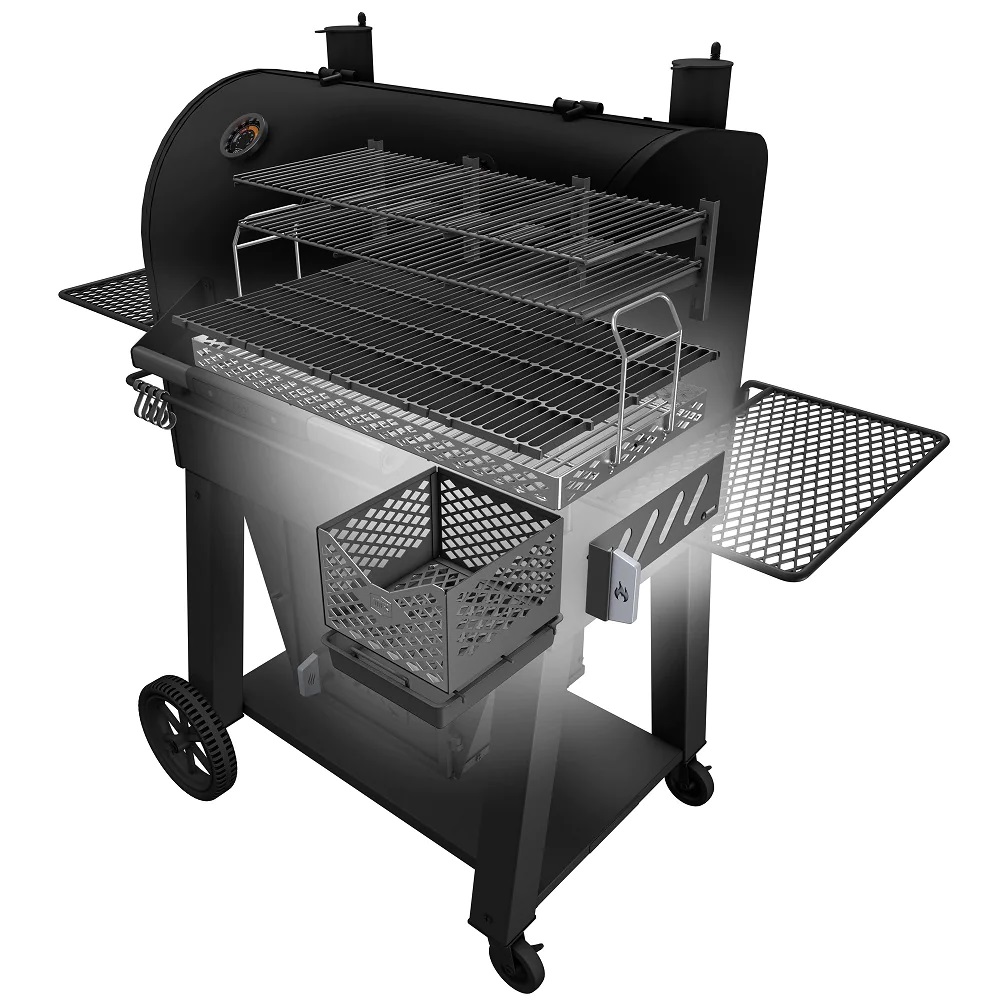 To monitor your cook temperature, the smoker has two temperature gauges. There's a gauge located on each side of the smoker.
Conclusion
Oklahoma Joe's developed a really cool smoker with the Marshal Centerbox. They dared to try something new, and it was worth the effort. It offers grilling and smoking all in a one package that won't take up too much garage or patio space.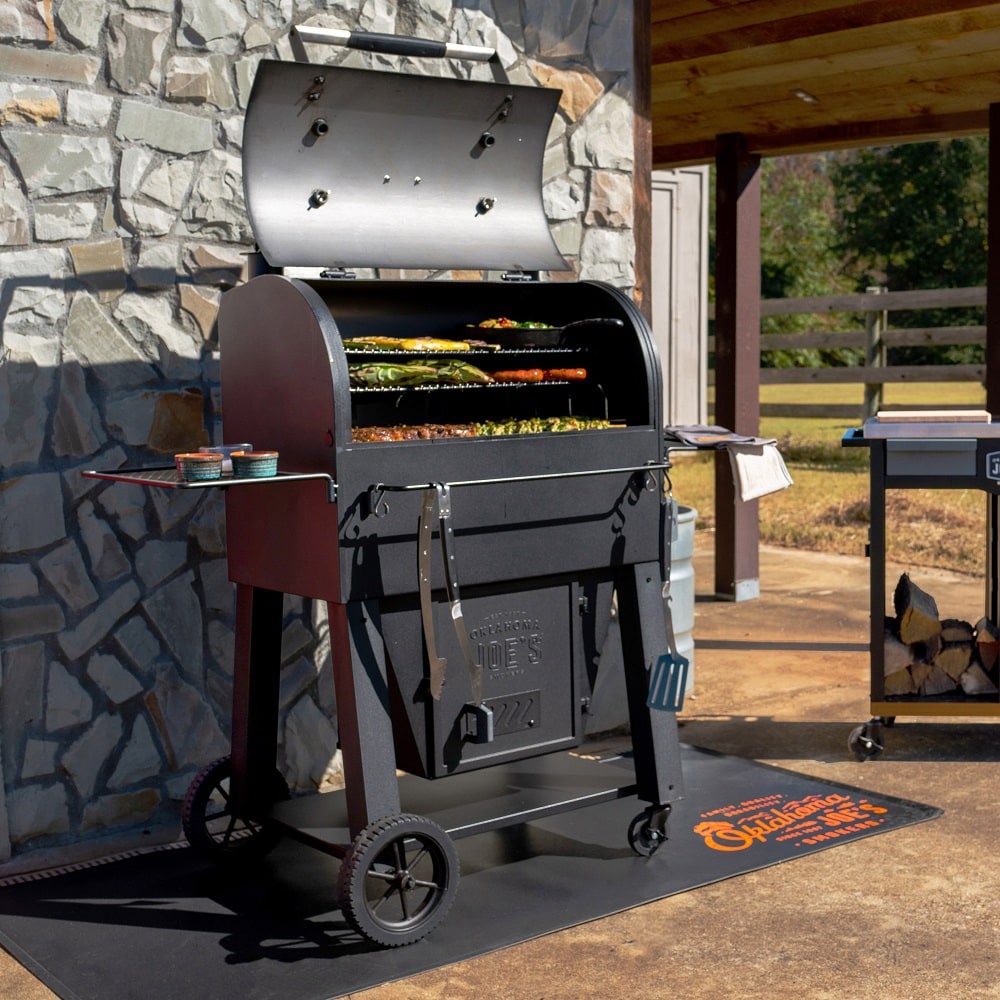 If you want to learn more about the Marshal Centerbox Smoker and Oklahoma Joe's, check out the BBQ Central Show interview with Oklahoma Joe's Director of Product Management, Ray Peppiatt.