The parent company of Nexgrill and Megamaster announced today at the National Hardware Show that they're launching a new outdoor kitchen brand. The new brand SPIRE offers 304 stainless steel grills, refrigeration and cabinets for custom outdoor kitchen islands. With the release, it puts to bed speculation we had on what the name would be used for.
SPIRE was created to elevate the outdoor cooking experience with great design, proven performance, and quality materials that come together for the perfect outdoor kitchen. We look forward to giving NHS attendees the first look at this exciting new brand alongside the latest innovations from the entire Global Leisure portfolio, including Nexgrill and Megamaster.

André de Beer, CEO of Global Leisure
With their announcement SPIRE released a 304 stainless, built-in grill that comes in 5-burner (758 square inches of cooking area) or 6-burner (904 square inches of cooking area) configurations. Both are equipped with a ceramic rear burner. They also can be converted from propane to natural gas. The 5-burner grill retails for $999, for the 6-burner is an additional $200 at $1,199.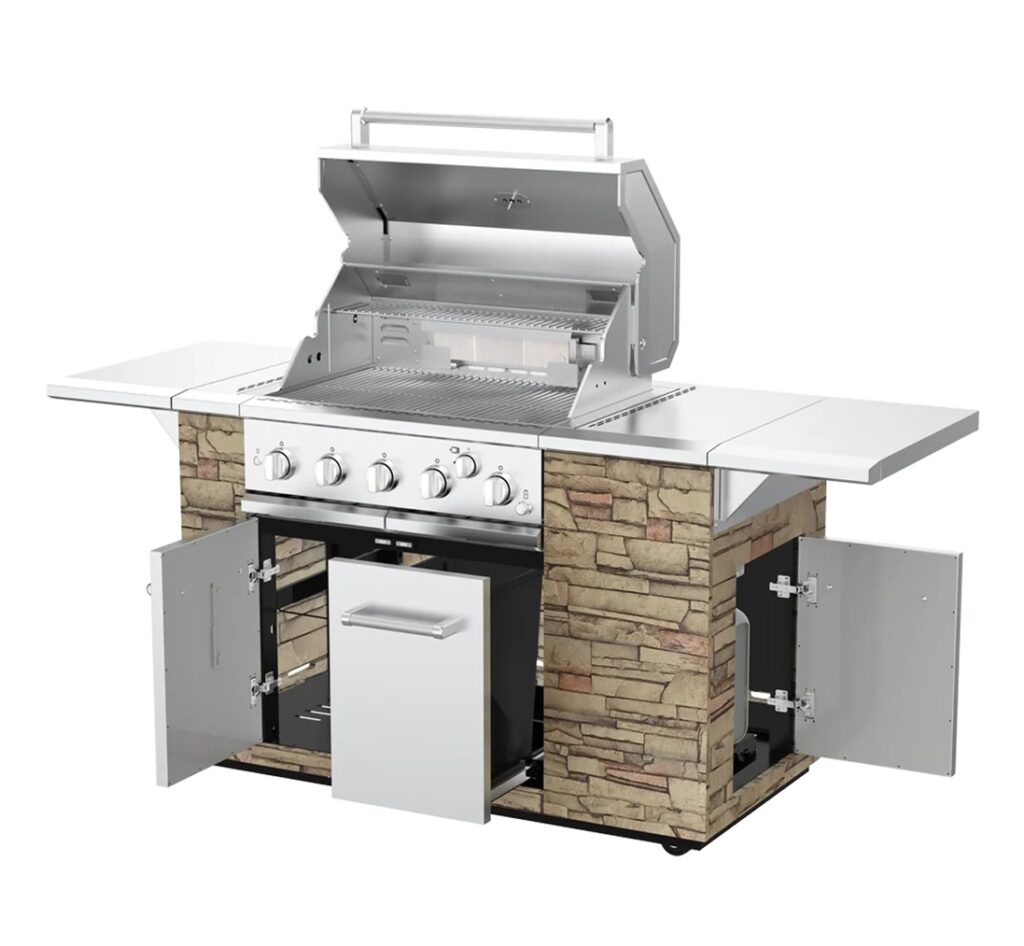 SPIRE also released a stone island 6-burner grill that has 758 square inches of cooking area. It has 63,000 BTUs of power including a rear ceramic burner. To make cooking easier it comes equipped with an electronic ignition, a pull-out trash and it rests on swivel casters. The stone island retails for $2,699.