Disclosure: This article may contain affiliate links. If you buy a product through an affiliate link, we may receive a commission at no cost to you.
Vertical pellet smokers have been a popular category this year with the release of the Pit Boss Pro and the Nexgrill Oakford 1400. While those look like great smokers, Camp Chef is here to change the game with their new XXL Pro vertical pellet smoker with Smoke Box technology.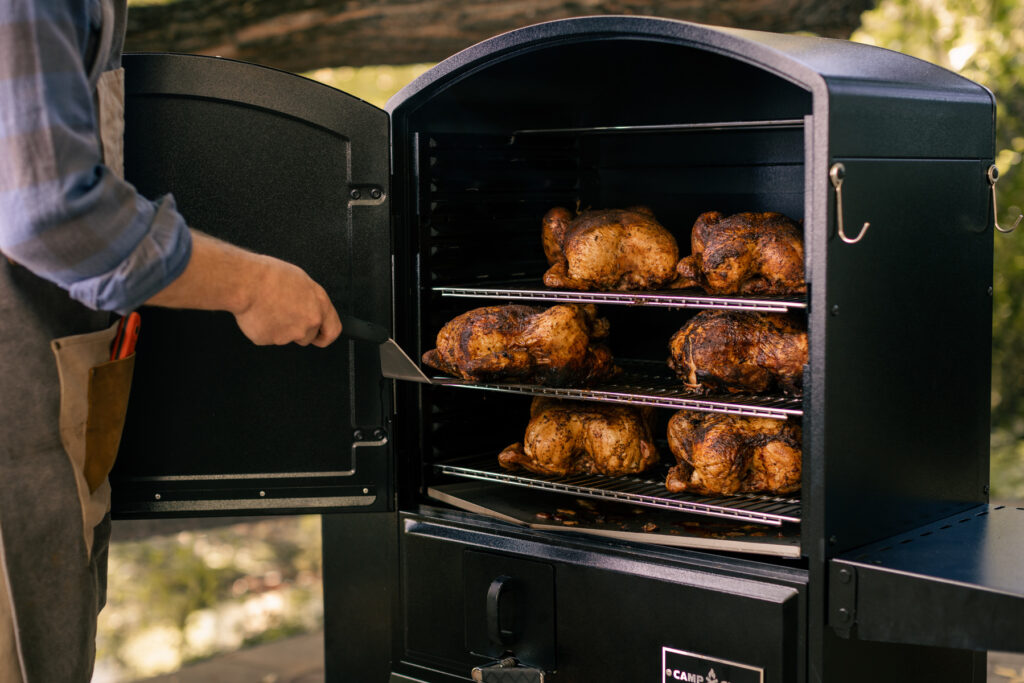 Camp Chef Vertical Smoker
While Camp Chef already had a solid vertical pellet smoker on the market with the XXL, they've transformed it in the XXL Pro model with Smoke Box technology.
Smoke Box Technology
We first saw the Smoke Box when Camp Chef released the Woodwind Pro last fall. It was very positively received because the innovation gave impressive flavor and bark. That's something that's traditionally lacking on a conventional pellet grill.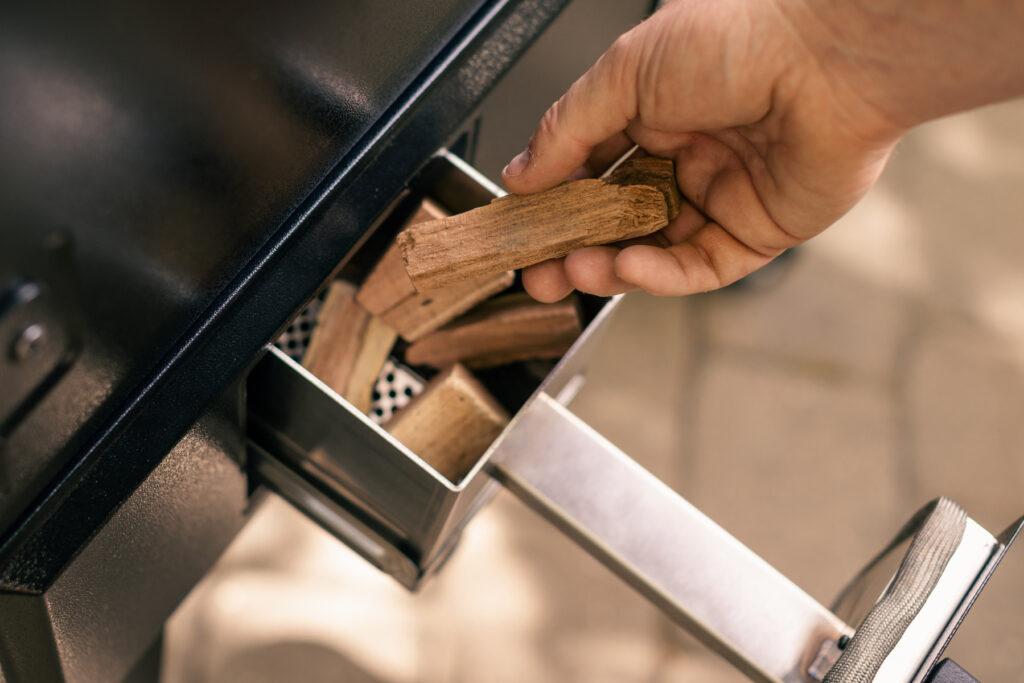 Like the Woodwind Pro, the Smoke Box is retractable in the front of the smoker for loading and unloading wood chips, chunks, or charcoal. When you slide the Smoke Box back into the pellet grill, it rests directly above the pellet fire pot.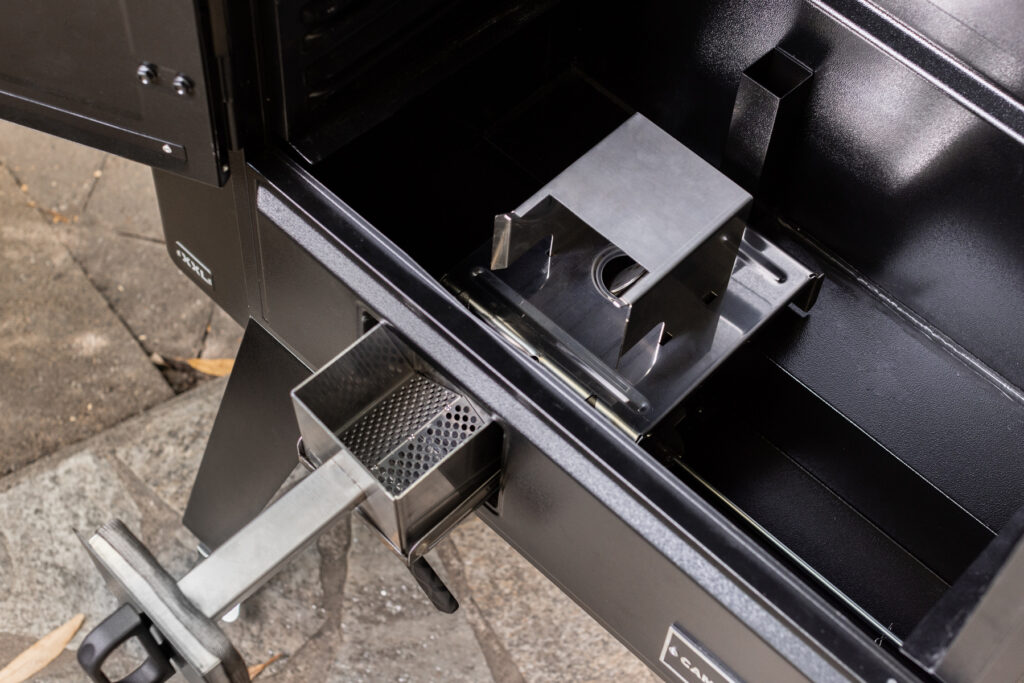 The fire pot burns the contents of the Smoke Box creating much more smoke than you can get on just pellets alone.
Features and Specs
Retail price is $899 (check price) – now in stock
A huge 2,408 square inches of cooking area across eight racks
Pellet hopper capacity of 30 lbs for long cooks
Easy ash clean up, so no shop vacs needed
Down + out ventilation for even smoke flavor
WiFi controller for phone connectivity
Foldable side shelf for food prep
4 caster wheels to easily move it around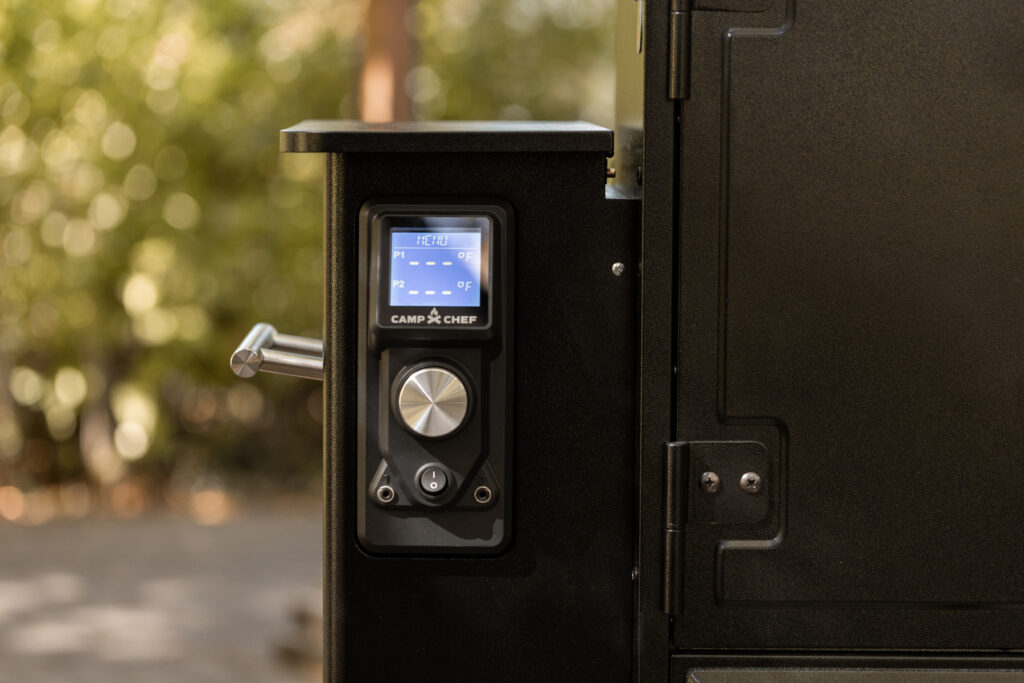 Smoking Setup
As we mentioned in the features and specs, the XXL Pro has eight total racks. Camp Chef wants you to be able to smoke anything, so the rack breakdown is four standard racks, three jerky racks, and one hanging rack with 12 sausage hooks.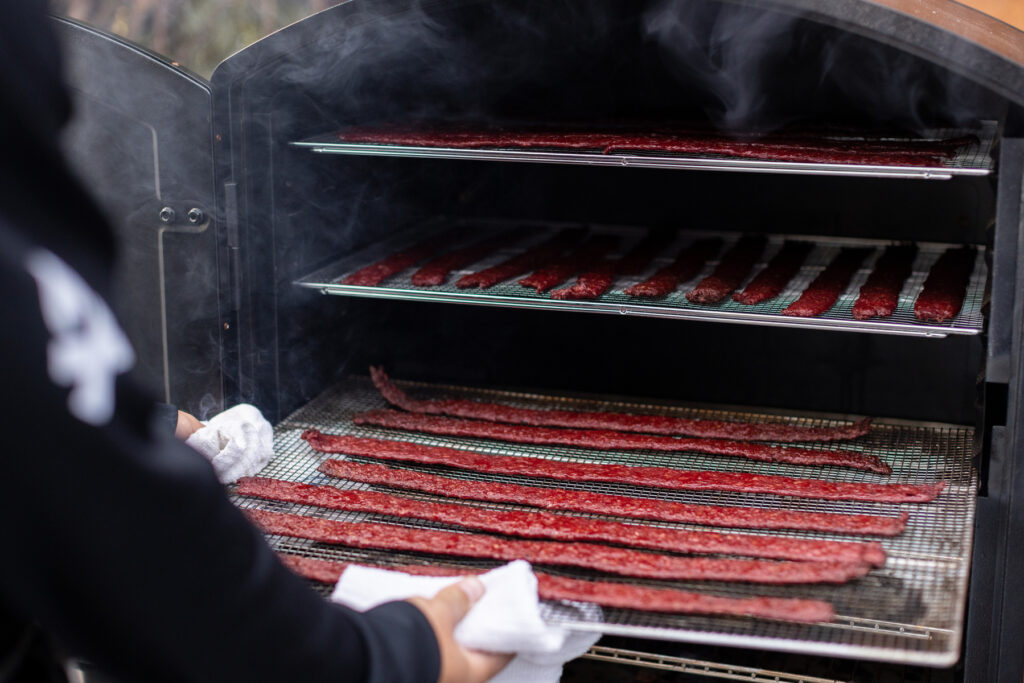 Low and Slow Temperatures
The Camp Chef XXL Pro is made for low and slow cooking. It has a maximum temperature of 350ºF and a minimum all the way down to 150ºF.
Beyond having a low temperature minimum, the XXL Pro can also operate in Fan Only mode. With that setting the Smoke Box burns with the heat from the pellet fire pot going, and a fan circulates the smoke. That's perfect for cold smoking things like cheese and fish.
XXL Pro vs. Woodwind Pro
While both the Camp Chef XXL Pro and the Woodwind Pro are pellet fueled and have Smoke Box technology, they are design for different purposes. If you're looking to smoke a lot of food low and slow, the XXL Pro is the right smoker. It's also perfect for large pieces of meat, sausages and jerky.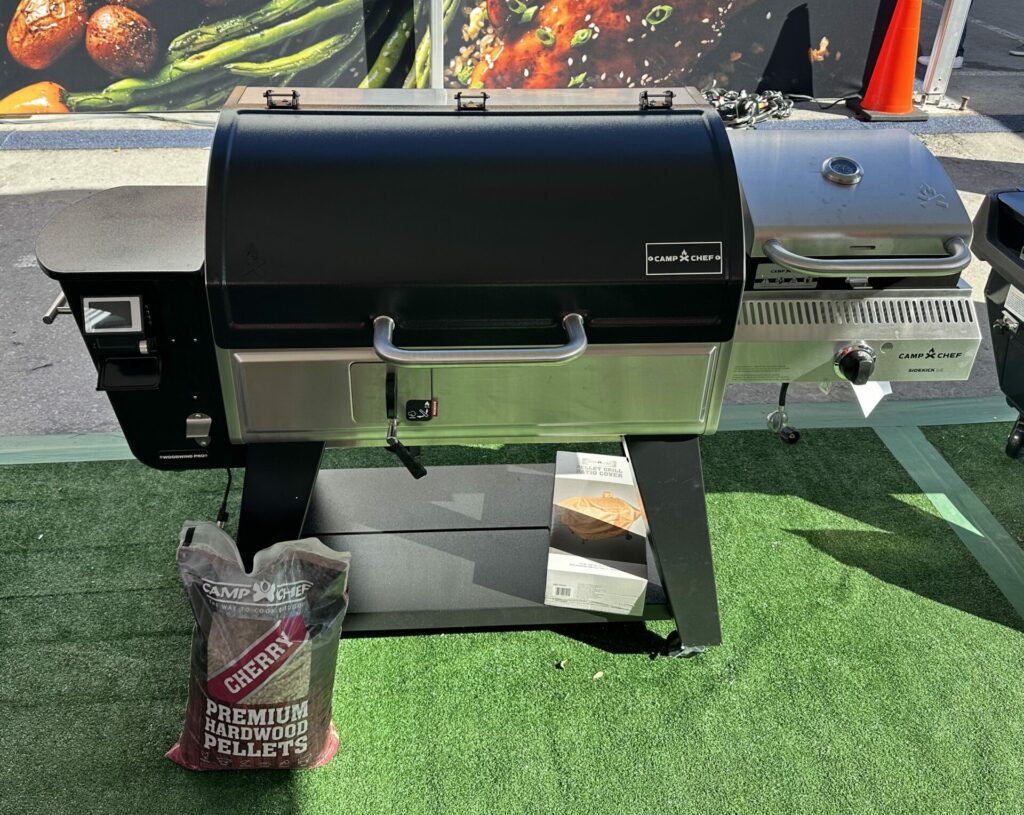 If you're also looking to grill, go Woodwind Pro. It gets hotter than the XXL Pro, which you'll need. The Woodwind Pro also has the added benefit of a stainless steel interior.
Summary
Camp Chef is disrupting the pellet smoker market again by releasing the XXL Pro with Smoke Box technology. From small cooks to smoking a ton of food at once, this vertical pellet smoker is the right tool.