Disclosure: This article may contain affiliate links. If you buy a product through an affiliate link, we may receive a commission at no cost to you.
The new Traeger Ironwood was released a few weeks ago, and has deservedly garnered a ton of attention. For those not looking to spend $2k on a pellet though, Ace Hardware may have the best Traeger deal to get you ready for grilling.
Best Traeger Pellet Grill Deal
In addition to the new Ironwood this year, Traeger came out with a new, top of the line Timberline last year. The previous Timberline may not have all the bells and whistles of Traeger's new grills, but it's still a really solid product.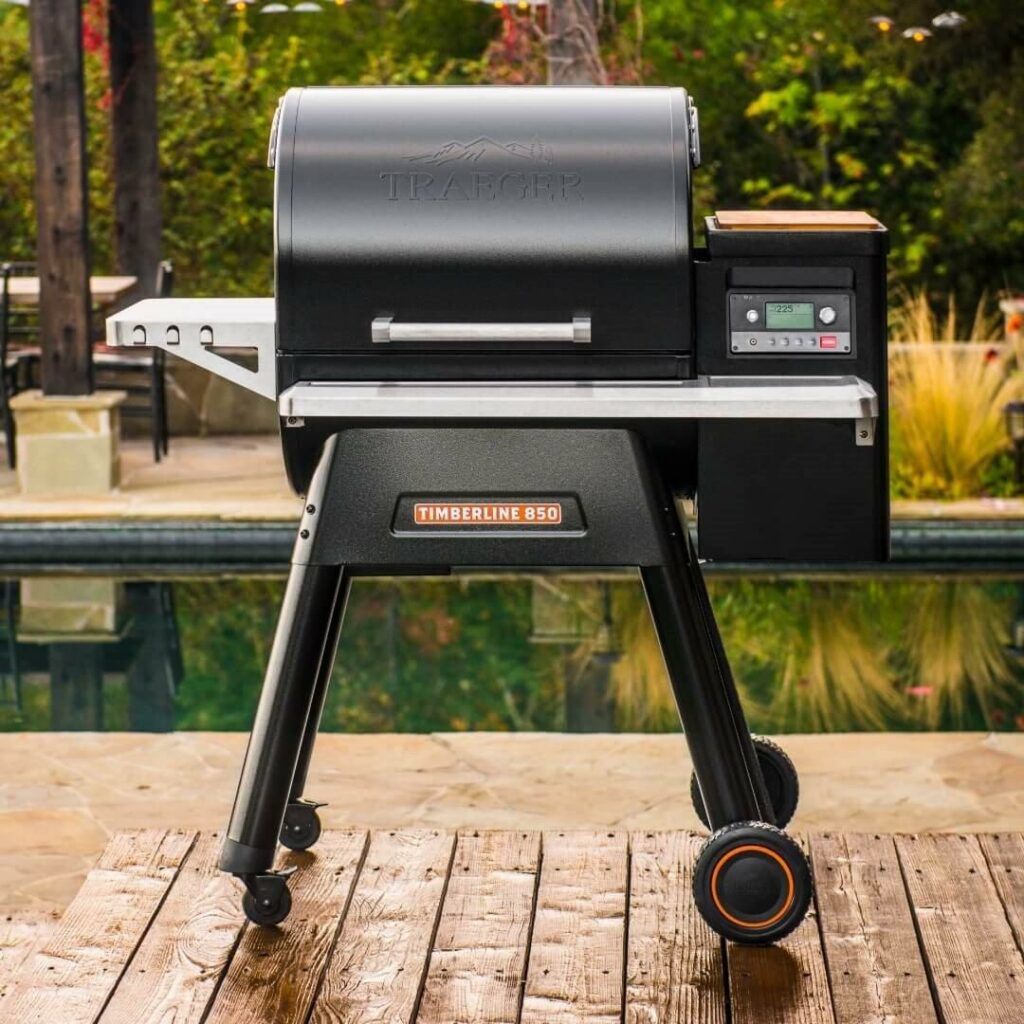 Ace Hardware is offering the Gen 1 Timberline 850 for $700 off at $1,399.95 (check price) and the Gen 1 Timberline 1300 for $600 off at $1,699.95 (check price). Our pick would be the smaller Timberline because of the increased sale amount and because the larger Timberline is too big for our needs.
Comparison to Other Traeger Grills
The discount on the Timberline 850 is so significant it makes it a no brainer when compared to their other grills. The former top of the line grill is actually $100 cheaper than the less equipped, but similarly sized Gen 1 Ironwood 885. It's also only $100 more than the much smaller, and less equipped Gen 1 Ironwood 650.
Even when compared to the Traeger Pro 780, which has much less features, it's a better buy. The Pro 780 retails for a penny under $1,000, and you'll have to buy accessories to make it more functional. A folding front shelf for the Pro 780 is $80, and an insulation blanket for cold weather is another $150. That puts it at only $170 less than the more feature rich Timberline.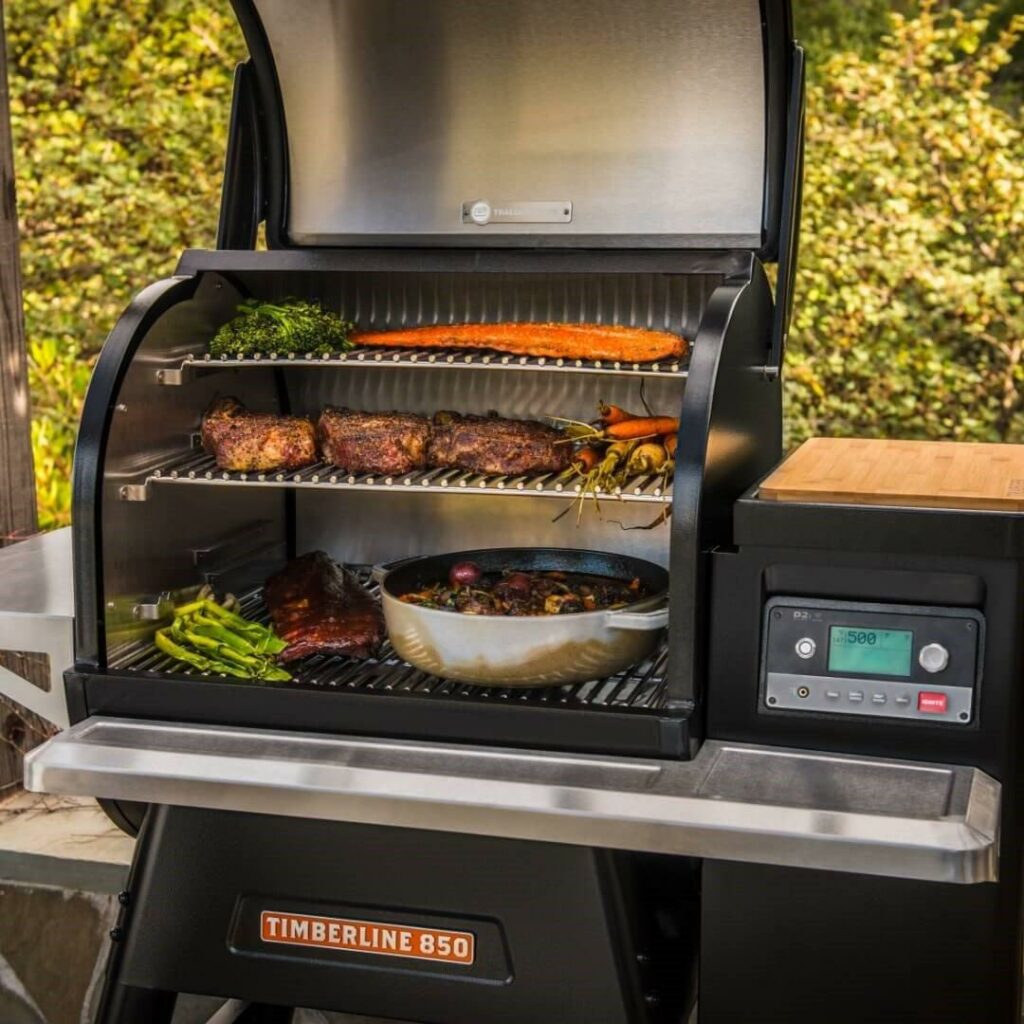 Great Features
Even though there's a new Timberline that can do it all, the previous model is no slouch. It's a fully insulated grill to keep heat in, especially as the weather is still cold in much of the country.
It has a front shelf and a side shelf out of the box for easier food prep. It also has wheels and casters, so you can easily move it around.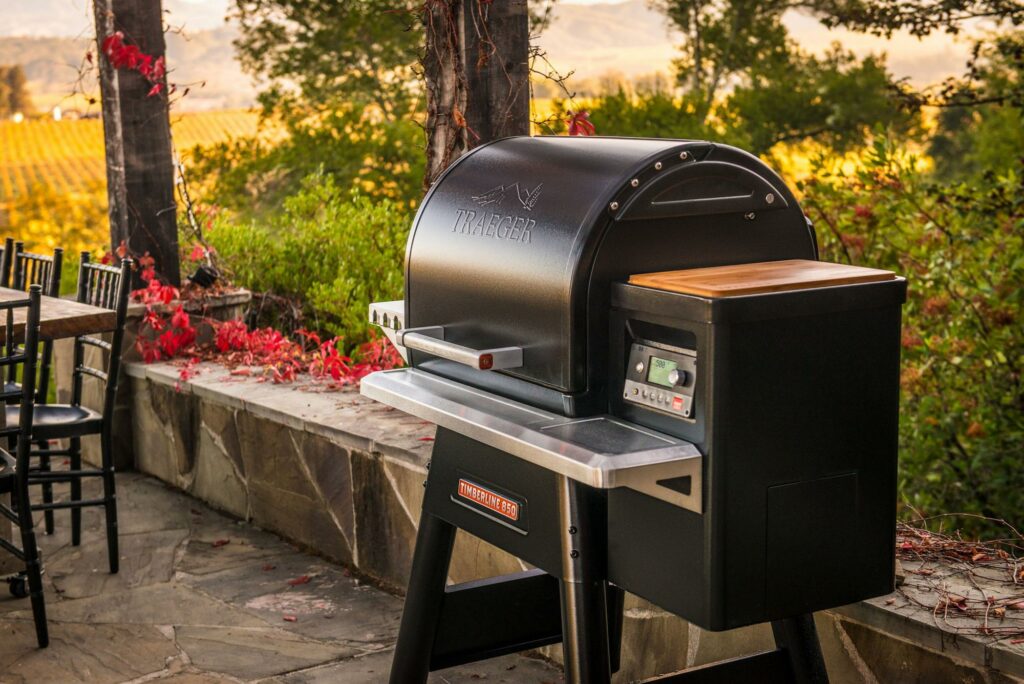 The pellet hopper has a pellet sensor on it, so you know when pellets are getting low. The controller is Traeger's tried and true D2 controller, which interfaces with the Traeger app. Of all the different grill apps, Traeger's is our favorite.
Inside the grill, there's 3 levels of grates to arrange your food. For added smoke, it features Downdraft exhaust out of the back, and Super Smoke mode on the controller.
Conclusion
Traeger's new grills have great features, but also carry a high price tag that's inline with grills like the all American made, thick steel, Pitts & Spitts Maverick. For the person that doesn't need the newest of everything, but wants a solid pellet grill, look to Ace Hardware.