Middleby released some solid numbers today for the quarter ended June 2022. While they are mostly known for their commercial foodservice business, they made a splash in outdoor cooking at the end of 2021 when they acquired Kamado Joe, Char-Griller and Masterbuilt. Those brands joined their existing premium cooking brands Lynx and Viking.
During the earnings call there was no information given specifically about their outdoor cooking brands, just more of the same overall with economic headwinds, supply chain concerns, etc. What was most interesting is they included two "New Product Spotlight" slides on the Masterbuilt Gravity Series.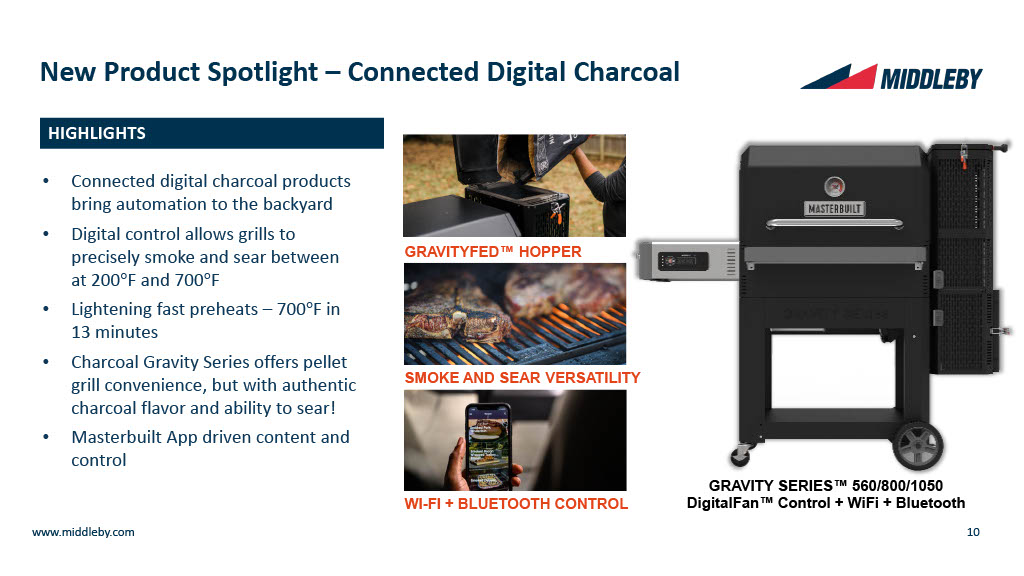 We really like the technology behind the Gravity Series, so it's not surprising to highlight it in an investor deck. They introduced it as a response to consumers moving away from gas grills into other fuel sources and connected grills. While that's still true, what's interesting is the Gravity Series was released with the 560 back in October of 2019. It's not a new product, the Gravity Series is almost 3 years old at this point.
Masterbuilt did release a cool portable charcoal grill in April that leverages the technology from the Gravity Series. At the time of release they called it the Masterbuilt Portable Charcoal Grill. It looks like on a different slide of their investor presentation, they're rebranding it the Gravity Series Portable, which is inconsistent with their website.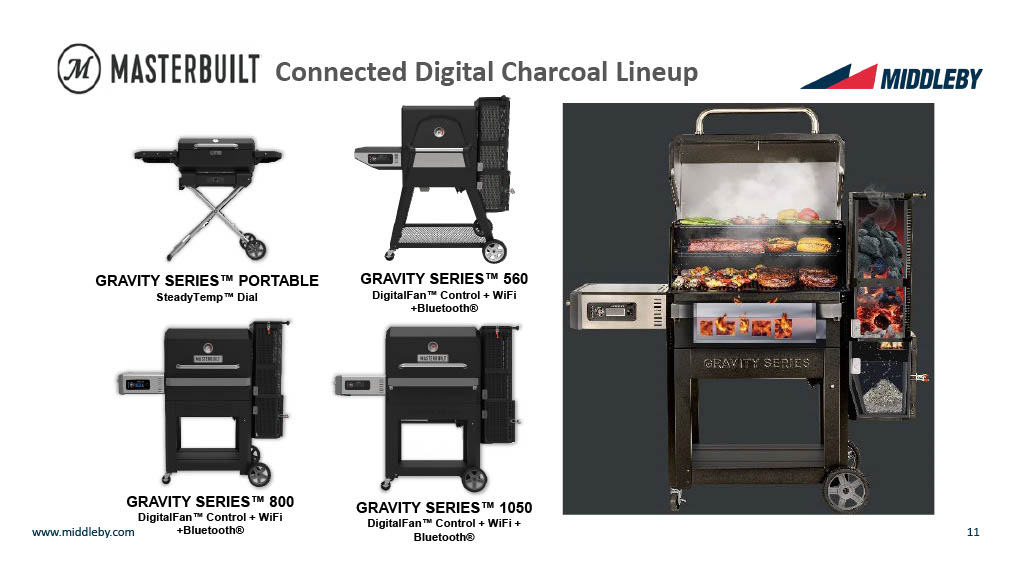 If we had to guess why they introduced a 3-year old product as new, it's likely because the investment community isn't knowledgeable of their grill line-up. That's something we witnessed on a recent Traeger analyst presentation and discussed on the BBQ Central Podcast.