There's a new boss for Middleby's outdoor brands, Masterbuilt, Kamado Joe and Char-Griller. In a string of promotions in Middleby's Residential business segment, Cara Finger has been named President of Middleby Outdoor.
Cara brings 25 years of experience to her new role. She is highly respected by our workforce and within the industry. Under her leadership I am confident innovative products will continue to be introduced to the marketplace while the outdoor brands are strategically positioned for future growth, domestically and overseas.

Najib Maalouf, President of Middleby Residential
She'll be tasked with continuing the strategy of the outdoor brands, and their continued integration into the company. The most recent headlines for the outdoor brands include the release of the Kamado Joe Konnected Joe and a new pizza oven accessory for Mastebuilt.
Middleby is broken-up into three business segments, with their outdoor business sitting within Residential Kitchen.
With the promotion of Cara Finger, the former Outdoor President, Brody Connolly, was promoted to Executive Vice President of Middleby Residential. That means he'll stay in the segment, but with a broader set of brands.
Brody has a long-standing, successful track record leading outdoor cooking brands. His deep knowledge of the residential market will be a tremendous asset to Middleby Residential as he transitions into his new role. Working together we will take our highly recognized and esteemed brand portfolio to the next level. As we continue to execute our residential strategy, Brody's deep knowledge base and trusted leadership will play a significant role in the future direction of the group and its exceptional brands.

Najib Maalouf, President of Middleby Residential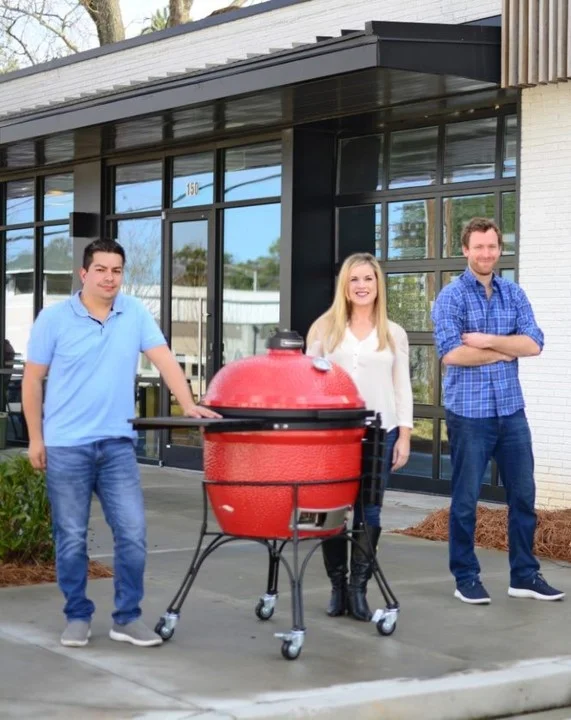 The third promotion announced is that of Vlad Salazar. He'll join Middleby Residential as Executive Director of Operational projects. That will put him in charge of transformational projects in the areas of Production and Warehousing, per Middleby's press release.
We are thrilled to add Vlad to the Middleby Residential team where I know his deep expertise in optimizing plant operations will be a significant asset to the group, benefitting all of our residential brands

Najib Maalouf, President of Middleby Residential
Middleby is still working on consolidation of the outdoor brands into the portfolio. They have forecasted a 10%+ benefit on margin for the brands when they're fully integrated.