LoCo Cookers' SmartTemp griddles are innovative products with a digital temperature gauge you can set for your griddle surface. It's meant to eliminate temperature creep that you can get from a tradition High-Med-Low setting knob. The only limitation that might not be for everyone, is being digital, it requires a power cord.
Now they're cutting the cord with their new 26 in. 2-Burner Classic SmartTemp griddle. It's sold exclusively at The Home Depot for $299.99 (check price). It's a cheaper entry point than their Series II griddle, but still keeps the features that people like about LoCo griddles.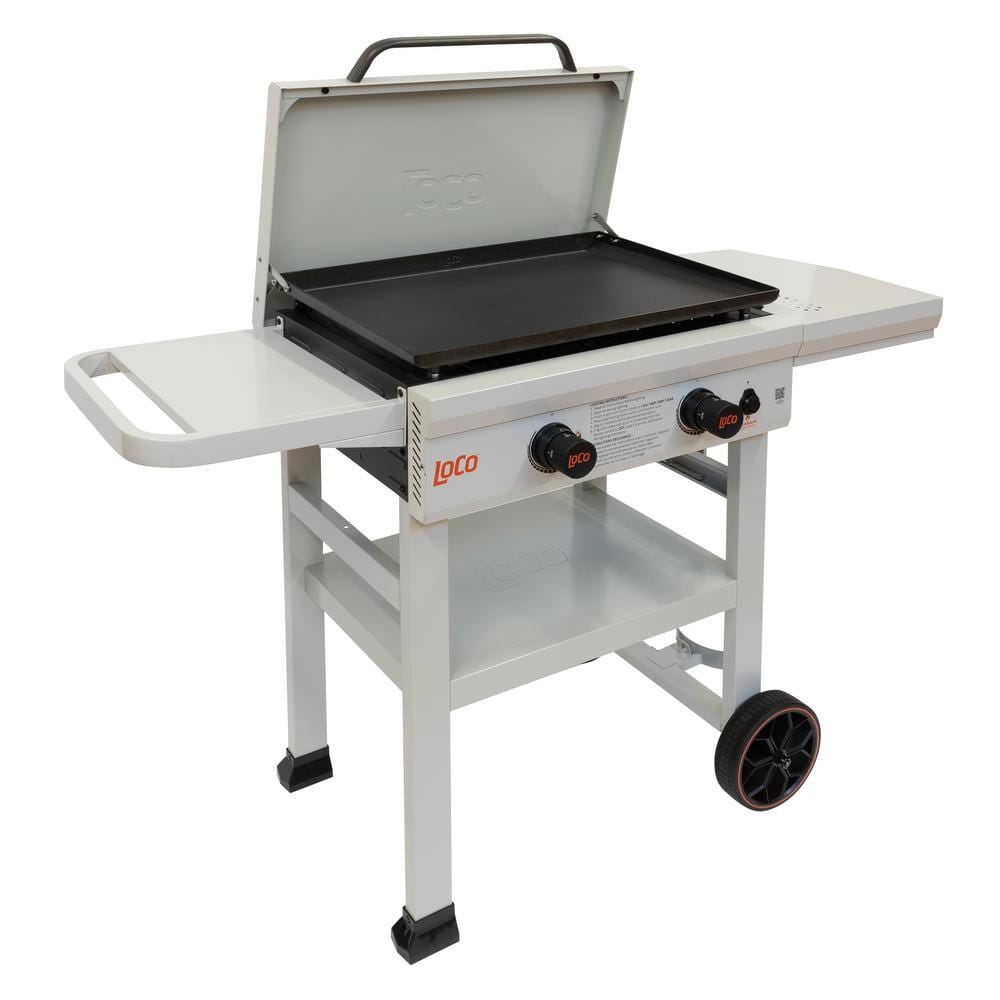 This version ditches the cabinet, for an open cart design. It also goes from four casters to two wheels for easy transportation.
Features and Specs
Independent Multi-Zone design so the griddle surface can have two distinct zones
Redesigned tube burners for even temps
Temperature range of 250° (low) to 500° F plus a sear setting
481 square inches of cooking area
We're glad to see that they kept the adjustable cooktop leveling system to keep you grease from pooling in one edge. They also equipped the new griddle with their SureSpark electronic ignition, so starting is easy.