Outdoor cooking company LoCo Cookers continues to add features to their innovative griddle line-up. The Series II SmartTemp griddle was released with improved burners and zoning for more cooking control.
Burner Design
The Series II griddle still feature SmartTemp technology, where you can pick a temperature for each burner, rather low through high. The advantage of this is it prevents temperature creep, when your griddle gets gradually hotter throughout your cook.
The burner design is new though, with what LoCo is calling a U-shaped burner. It's has more of a figure-8 look to it, but nonetheless, it provide more even heating.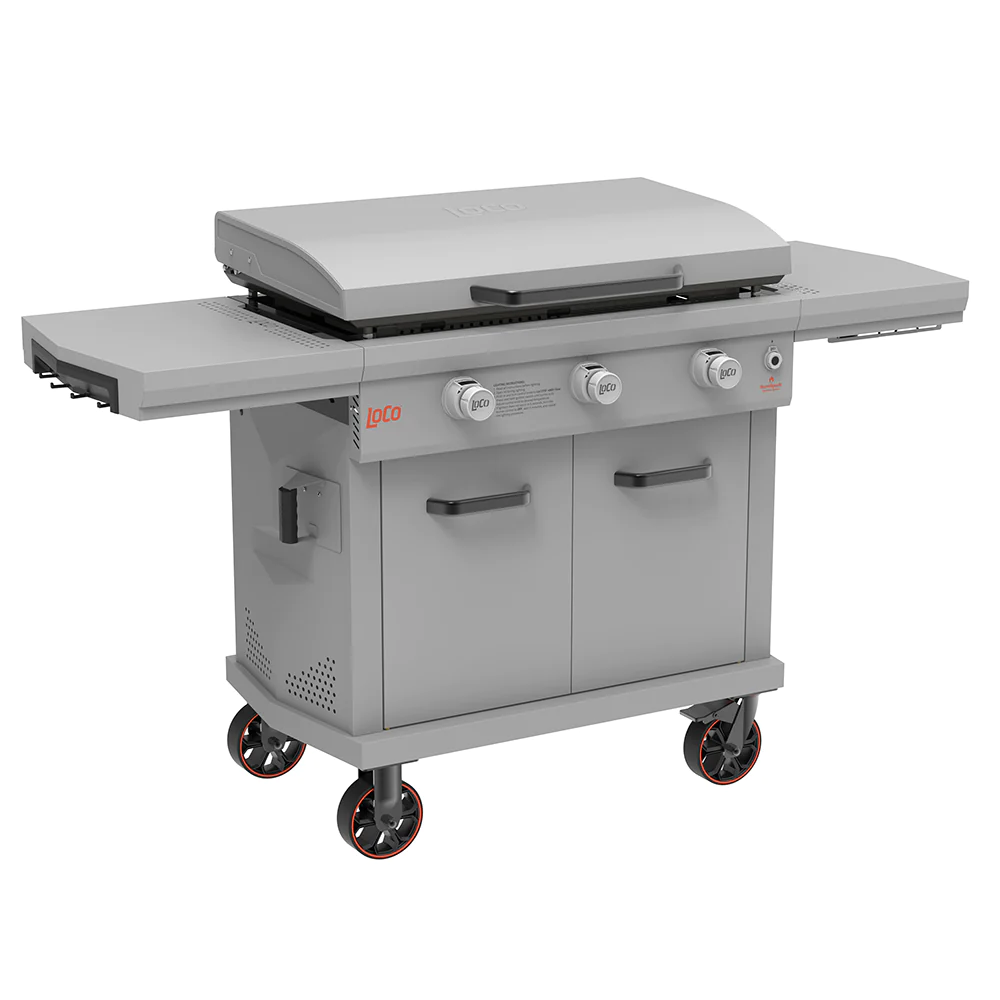 Zoning
In addition to the new burner design, the Series II griddle also feature distinct zones. There are dividers in-between each burner under the griddle plate to ensure that heat isn't dispersed between burners.
With a divider in-between each burner, the griddle has an ignitor for each burner. This makes it easier to start than relying on one burner to catch from the next.
Premium Griddles
The premium griddle segment has really taken off this year with new entrants from Traeger and HALO. At $799, the LoCo Series II griddle is cheaper than the competitors with features that make it a real contender.