Disclosure: This article may contain affiliate links. If you buy a product through an affiliate link, we may receive a commission at no cost to you.
While more grill companies are getting into the outdoor kitchen space, it's been a differentiator for Grilla Grills. They recognize that and have just expanded their offerings by including a new built-in cabinet for the Primate gas grill and griddle.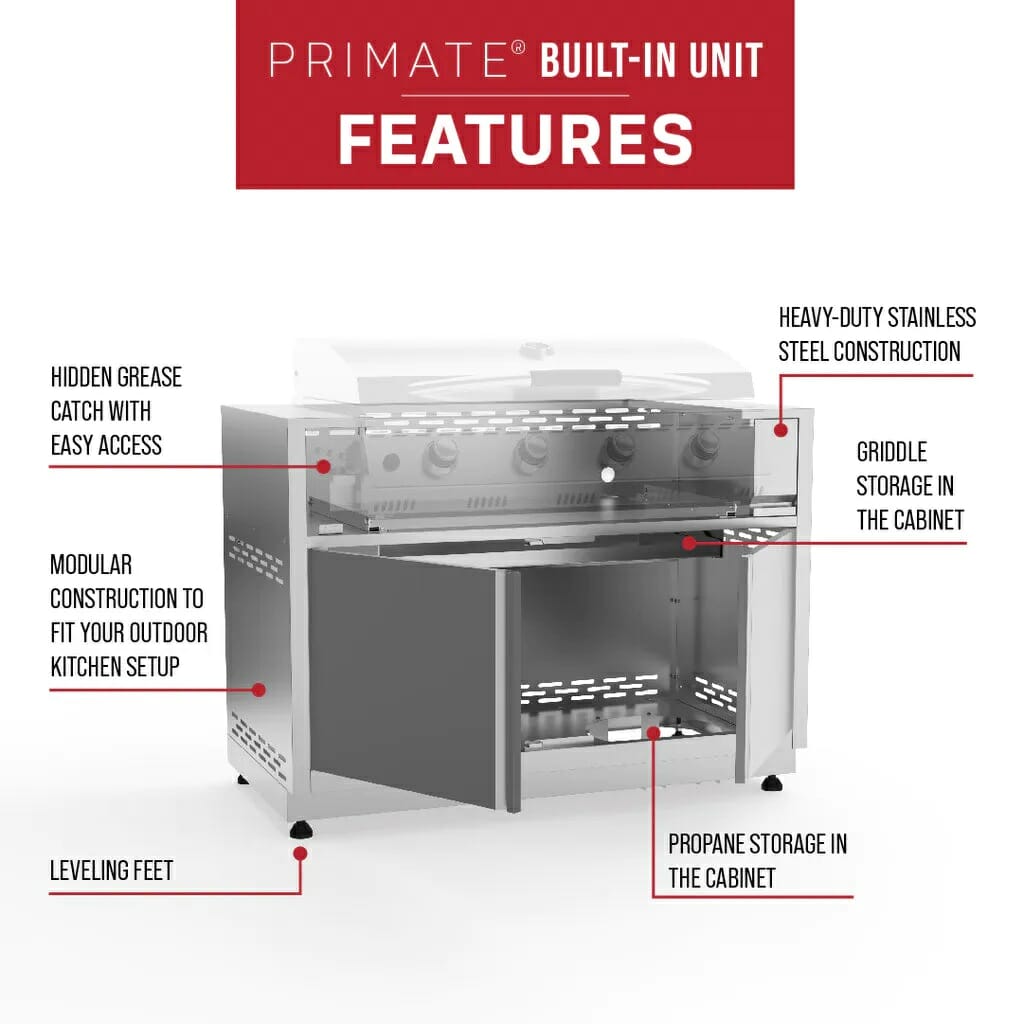 Features
Retail price of $1,999 (check price) with a Primate grill or $999.99 (check price) without
Stainless steel construction for strength and durability
Propane storage in the cabinet, with extra space next to it
Griddle storage in the cabinet
A hidden grease catch next to the grill, with easy access
Leveling feet to keep things level and match the height of your other cabinets
48″W x 34″H x 25″D
Weighs 112.5 lbs without the grill and 250 lbs with it
The Primate built-in matches the look of other Grilla Grills cabinets. It makes it so you now have both a pellet grill and a gas grill in the same kitchen unit, complete with refrigeration and a sink.