What state has the best BBQ is debatable, but when it comes to brisket, Texas is the undisputed champ. Cooking the best brisket usually means using an offset cooker.
Unfortunately, in Michigan it's hard to find a quality offset. Big box retailers stock cheap versions that work poorly, and grill shops believe that offsets won't sell here.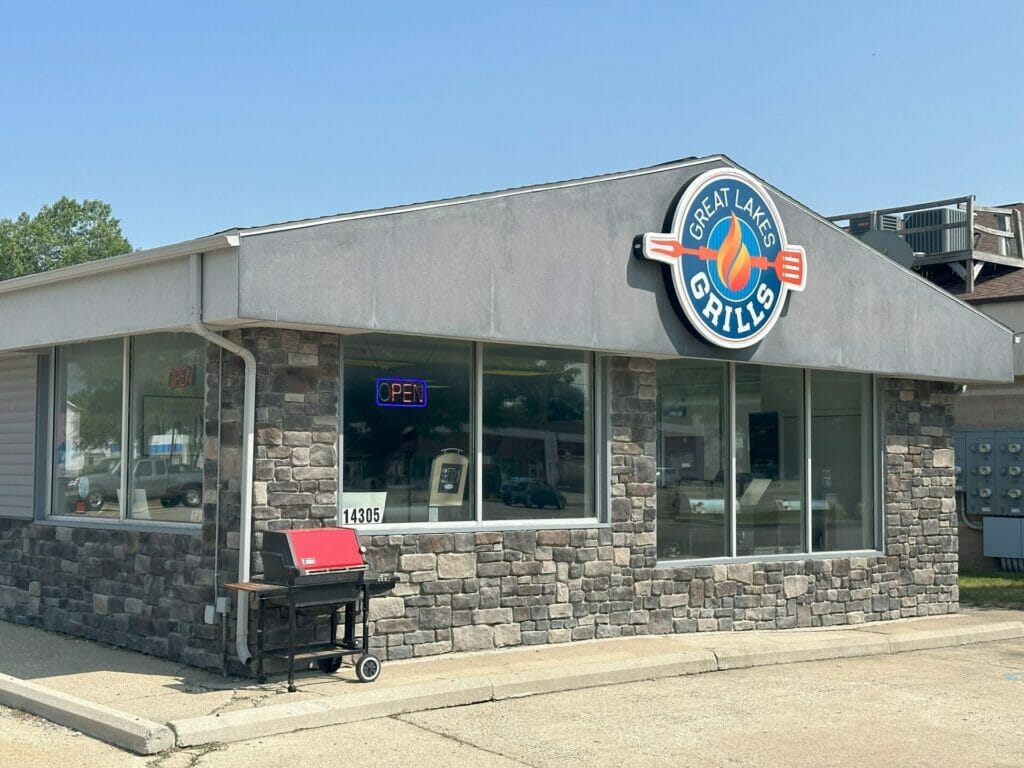 Great Lakes Grills in Fenton is bucking that trend and stocking cookers from not one, but two companies that make quality, American made smokers. They're the only store in Michigan that sells Pitts & Spitts smokers or Franklin BBQ Pits.
I believe in carrying high quality products in our store that you can't get anywhere else nearby. when we got the opportunity to be the first in the state of Michigan to offer Franklin BBQ Pits and Pitts & Spitts products, I had to look into it. Luckily we were able to make it work to be able to carry both brands of products, and we've been really happy with them.

Bob Kuerbitz, Owner of Great Lakes Grills
Franklin BBQ Pits
When it comes to a quality offset, you want 1/4″ thick steel. The Franklin BBQ Pit has that, with a 3/8″ thick fire box door, and beautiful seam welds all around. It's the kind of cooker that can be passed down for generations.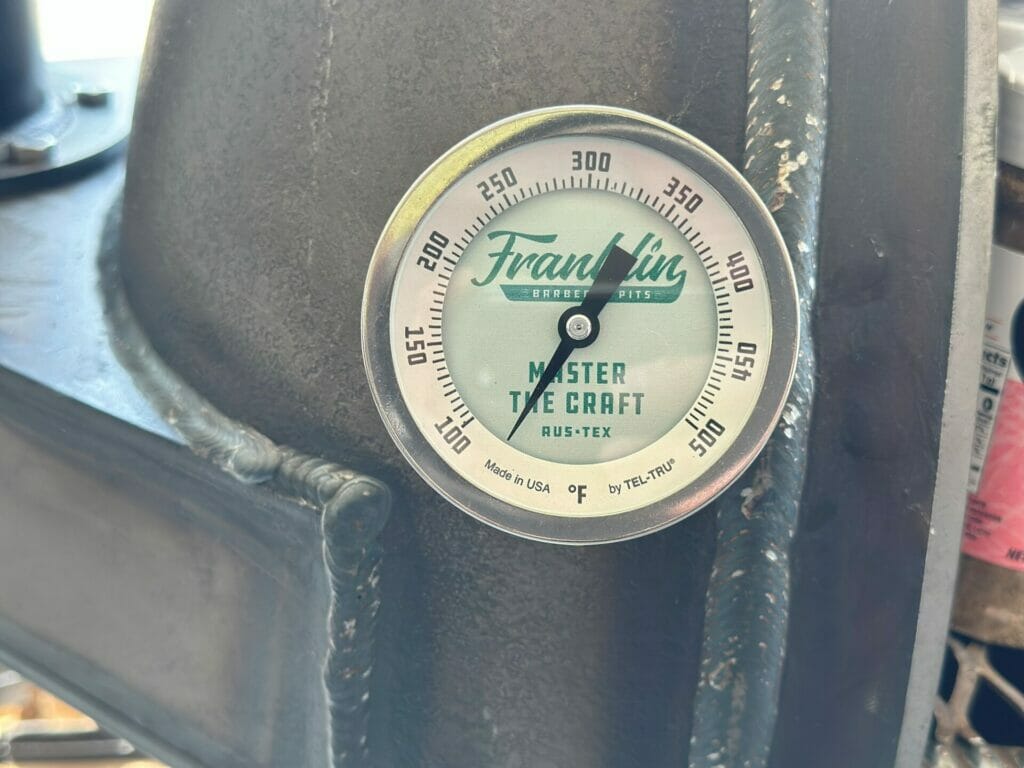 I've talked to Aaron Franklin about the design and build of the pits, and have been to their facility in Austin, TX. It's a super high quality, American-made cooker, so we're really excited to see it for sale in Michigan.
For those new to offset smokers, Aaron Franklin gives tutorials on how to cook on them on his YouTube channel and in his new book.
Pitts & Spitts
Much like the Franklin pit, Pitts & Spitts is another company that offers quality to last for generations. Great Lakes Grills is the only Pitts & Spitts retailer in the state of Michigan. They have Maverick pellet grills on the showroom floor, and can get any of their offsets, including the Hybrid.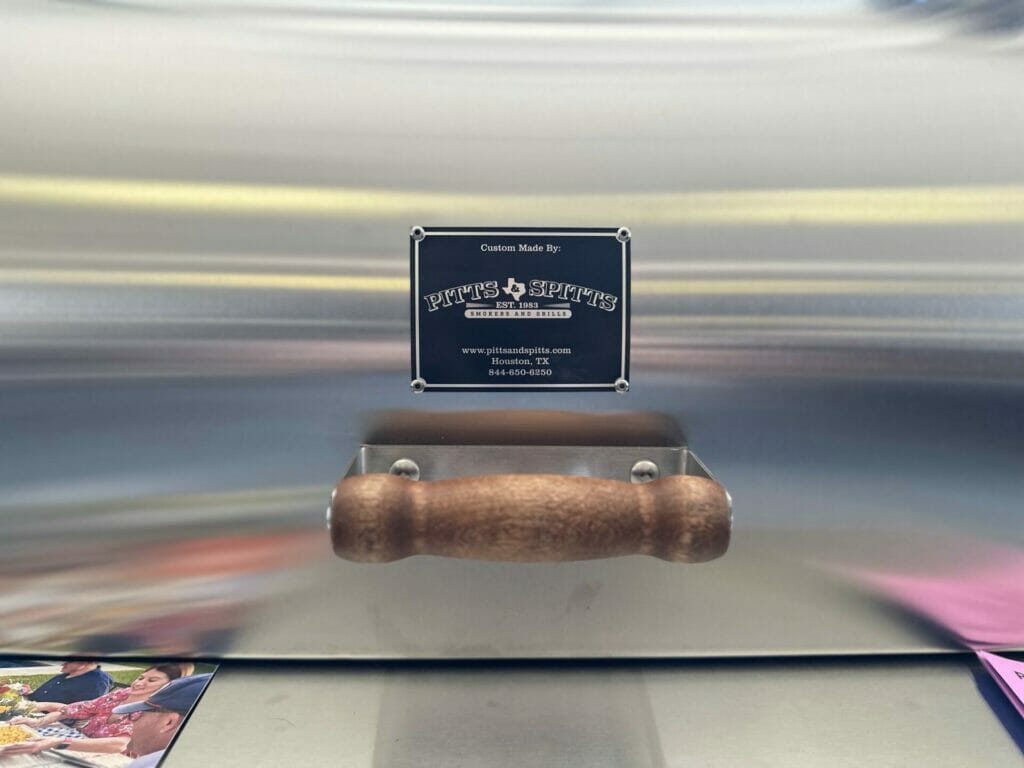 I've toured the Pitts & Spitts facility in Houston, TX and witnessed their cookers being made from raw, thick steel sheets all the way to finished products. The whole process is done by hand, like the way that cookers used to be made.
Their Maverick pellet grills carry the high quality, US made traditions from their offsets. The cooking chamber is made of 7 and 10 gauge carbon steel, with a 304 stainless steel lid. They even source their controllers from the US, for a truly unique product.
Other Products
Beyond Pitts & Spitts and Franklin BBQ Pits, Great Lakes Grills stocks other high quality brands like Napoleon Grills, Primo Grills, Kamado Joe, Blaze and HALO. They carry smoking wood of various species and premium charcoal to fuel your fires.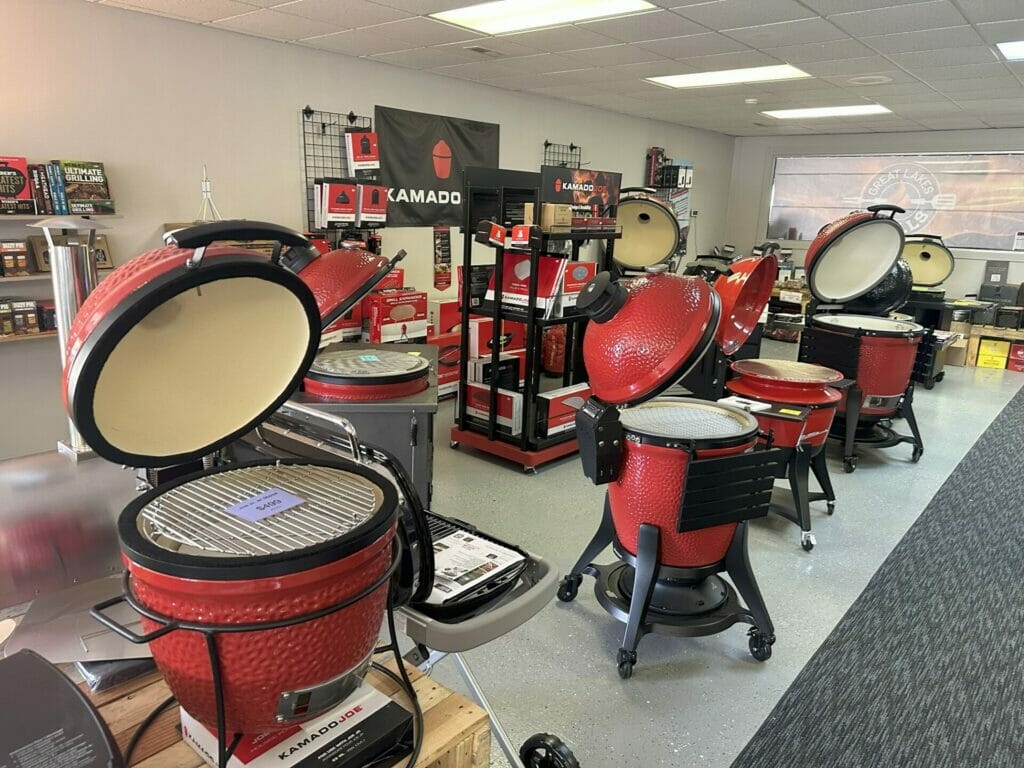 They also have rubs and sauces from various brands like Franklin BBQ and Blues Hog to add some extra flavor.
If you like grilling and smoking, Great Lakes Grills in Fenton is like a playground. Be sure to check it out!