Disclosure: This article may contain affiliate links. If you buy a product through an affiliate link, we may receive a commission at no cost to you.
Gozney released a new, limited edition version of one of our favorite pizza ovens today. The Brad Leone Roccbox is collaboration between Gozney and the US chef, forager, and popular YouTube creator.
The limited edition Roccbox preserves the mechanics of what makes the pizza oven great, such as a 950°F max temp, dual fuel capability, and 60-second pizza cooking, but adds new styling.
It features a dark "ranger" green and black colorway with an etched Wild Ramp root on the front, and a custom temperature dial. It retails for $499 (check price), and like other versions of the Roccbox, it comes with a pizza peel, so it's ready to cook out of the box.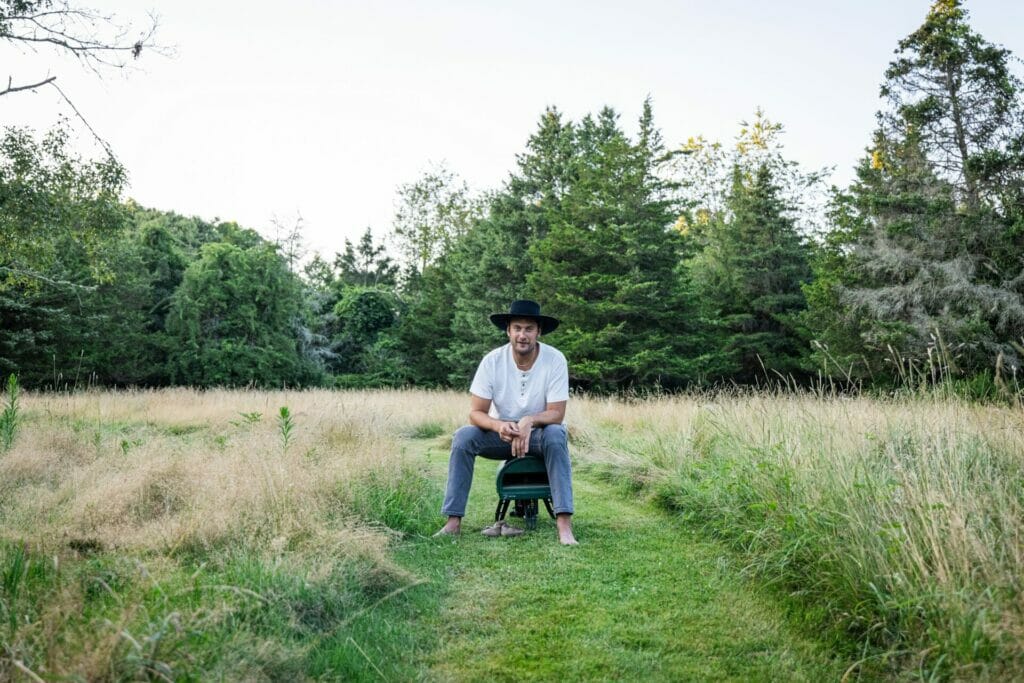 For those that aren't familiar with Brad Leone, he's a chef and adventurer. Whether he's fly fishing on the rivers in Wyoming, or oyster shucking in Rhode Island, his Roccbox is his tool to cook with. The design of the limited edition Roccbox was inspired by that cook anywhere mentality.
Roccbox has been the fire fuelling my food adventures for years so getting the opportunity to
partner up with the Gozney design team and create my own edition has felt incredibly special. Whether it's hosting a little backyard pizza party or cooking up your latest catch in the middle of nowhere, there's
something magical about dining outdoors. Everything just tastes better.

Brand Partner, Chef and Outdoorsman – Brad Leone
Gozney is a very design focused company that has a history of these stylish limited edition releases. Like the others they've come out with, once it sells out, it's gone, so act fast if you want one.
It's been so fun to partner up with
Brad on this limited-edition and create a portable pizza oven that's designed especially for food
adventurers. The Roccbox and its professional-grade performance was made for a modern outdoor chef like Brad. Continuing our mission to change the way the world cooks outdoors, the Brad Leone Limited Edition Roccbox celebrates Brad, his journey from test kitchen chef to forager and our mutual love for the great outdoors.

Tom Gozney, Gozney Founder