Green Mountain Grills (GMG) released a new line of grills this week called the Prime 2.0. From smallest to largest, there's the Trek, Peak, and Ledge Prime 2.0, that all have great features for versatility and value.
Cook Chamber Design
A big visual change for the new Prime 2.0 series is the cook chamber has a new shape too it. It still has that peaked look that all GMG grills have, but they've rounded it out a little bit.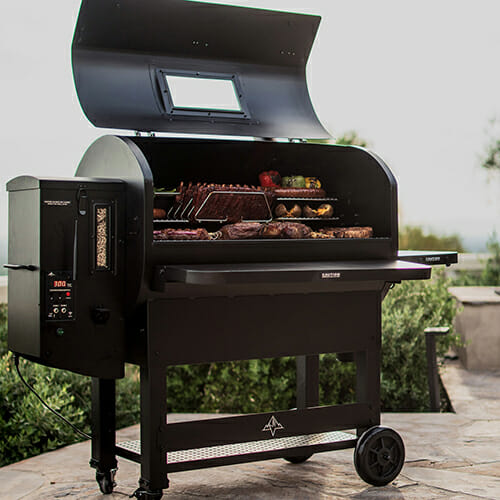 They've said the new shape improves heat distribution and smoke circulation. All that means that you'll get more accurate cooking results with better flavor.
RACKT Rack System
The new GMG RACKT system allows for many different rack configurations within the grill. This allows you to organize your food and optimize the way that it's cooked. They offer a variety of easy attachable racks, smoke shelves, cooking pans and griddles.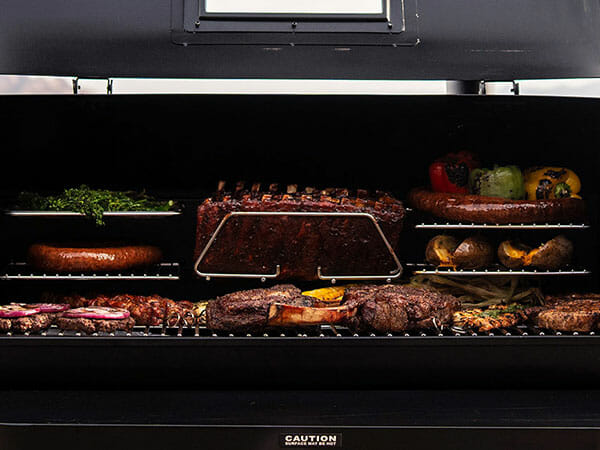 SideBURN
The biggest highlight for me on the new GMG Prime 2.0 series is the addition of an infrared side burner. Usually you see infrared burners on gas grills, but this one is electric. It's an innovation that we haven't seen on any other pellet grills on the market.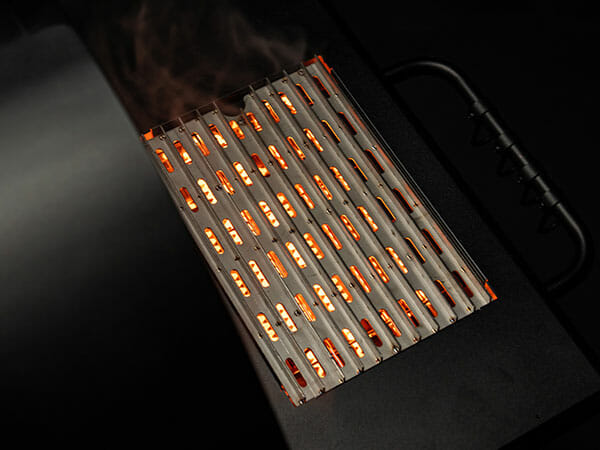 This optional attachment completely removes the stereotype that you can't sear on a pellet grill. Just turn on the side burner and go from seamlessly go from smoking to searing on a reverse seared steak.
12V Direct Power
The new Prime grills have the option for two different power sources. They have a tradition AC plug, like you'd find on a house, and a new DC plug.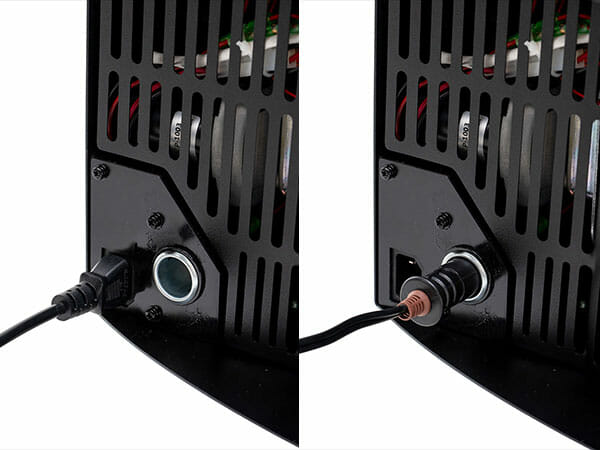 DC offers better control for a pellet grill, along with more efficiency and faster start-ups. It's a superior power method to use.
Accessories
There are a couple other accessories that make the new Prime 2.0 grills some of the most versatile. They still offer the pizza oven attachment, but they also offer a rotisserie.
It's hard to find pellet grills with rotisserie attachments, so that's a real differentiator for anyone who likes rotisserie chicken or beef. Let's be honest though, who doesn't?
Features and Specs
Now that I've gone through what's new and great about the GMG Prime 2.0 grills, let's talk about basic features and specs.
Temperature range of 150°-550°F
WiFi controller that can be used with the Prime app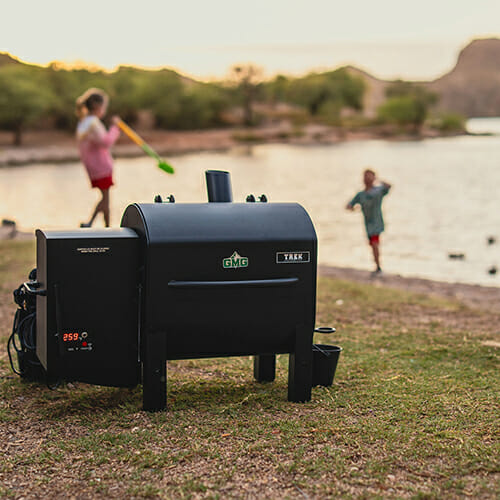 Models
As mentioned before, there are three different grills in the Prime 2.0 line-up.
The TREK PRIME 2.0 retails for $499 (check price) and has 220 square inches of cooking area, with a 9 lb hopper capacity. The grill is built for cooking away from home and has all of the new features, with the exception of the SideBURN. It also has one meat probe.
The LEDGE PRIME 2.0 retails for $999 (check price) and has 436 square inches of cooking area, with a 18 lb pellet hopper. It has all of the new features, and it also has two meat probes, a USB charging port, a grilling light, and a bottle opener.
The PEAK PRIME 2.0 retails for $1,199 (check price) and has 608 square inches of cooking area, and an 18 lb hopper. It's the top of the line model, with all the new features, and additional ones noted on the LEDGE.