Last winter we noticed a trademark filing from Weber called Searwood. Logically, we guessed that would be the name of a pellet grill both from the name itself and because Weber is due for a new pellet grill.
While it's still speculation at this point, there is a hardware store (linked, but it may get taken down) that lists a Weber Searwood 600 and a Searwood XL 600 for sale, along with a side and front shelf accessories. Below is the information on the two pellet grills that may or may not be for sale in the near future.
Features and Specs
The Searwood retails for $1,097.62, while the Searwood XL is $1,404.62
The Searwood is listed as a 24″ grill with a total cooking area of 648 inches between two racks, while the XL is 36″ with a total cooking area of 972 square inches
Temperature range of 200° F – 600° F
Plated steel cooking grates
Controller has ports for 2 temperature probes
Weber Connect through bluetooth
Newly designed grease and ash catcher
Pellet sensor listed on the XL
Model Speculation
Unfortunately, the only picture we can find is the one below that's really bad quality. It's clearly different than the current SmokeFire line though.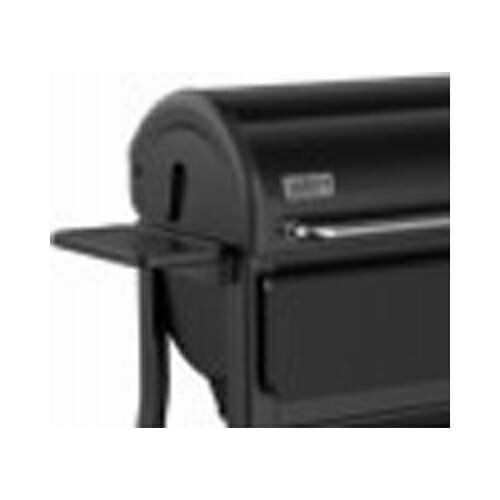 Given the price point and features, we'd guess that the Searwood is replacing the current SmokeFire EX4 and EX6. We'll reserve judgement until full details are revealed, but the only major feature improvement listed is a possible new grease and ash clean-out.
We'd like to see the controller side to see that's been revamped. We'll keep you updated as more information is released.