Disclosure: This article may contain affiliate links. If you buy a product through an affiliate link, we may receive a commission at no cost to you.
BioLite has a great selection of products that are energy efficient and unique. We tested both their fire pit with Bluetooth and their camp stove that can recharge your phone, and really liked both products. Now they're adding to that energy efficient line-up with the EcoZoom Versa rocket stove.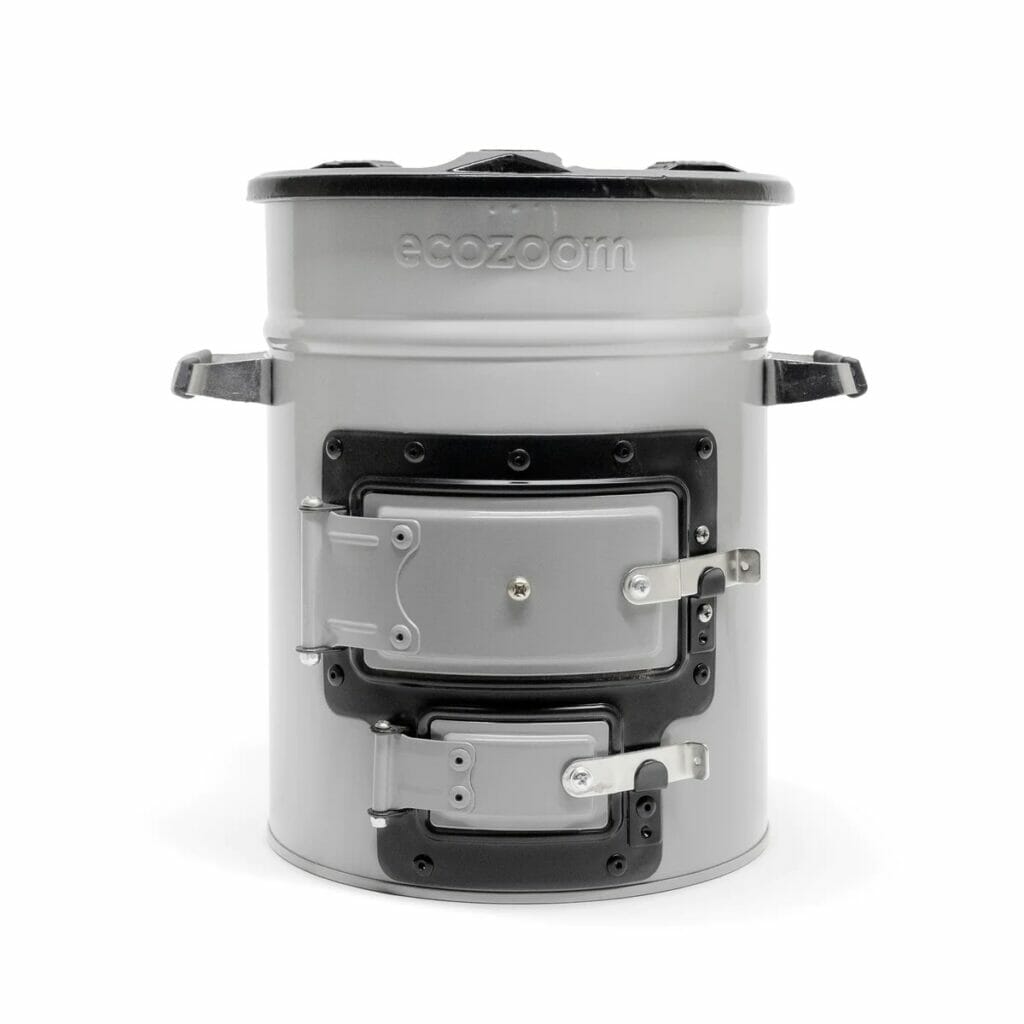 New-ish Product
The EcoZoom Versa is a brand new product on BioLite's website, so it's a new release for them. You'll notice on the product page though they list "1,000+ five star reviews on Amazon", and have a bunch of customer photos.
How can a new product have so many reviews and so much customer content?
The reason is in 2019 BioLite and EcoZoom formed a strategic partnership, according to BioLite. Company database Crunchbase, however, calls it an acquisition.
With the EcoZoom East team joining BioLite's headquarters as full-time employees, we'd lean more towards it being an acquisition of some sort.
Regardless or the specifics of the partnership, it's both a new product for BioLite and a tried and true product for EcoZoom.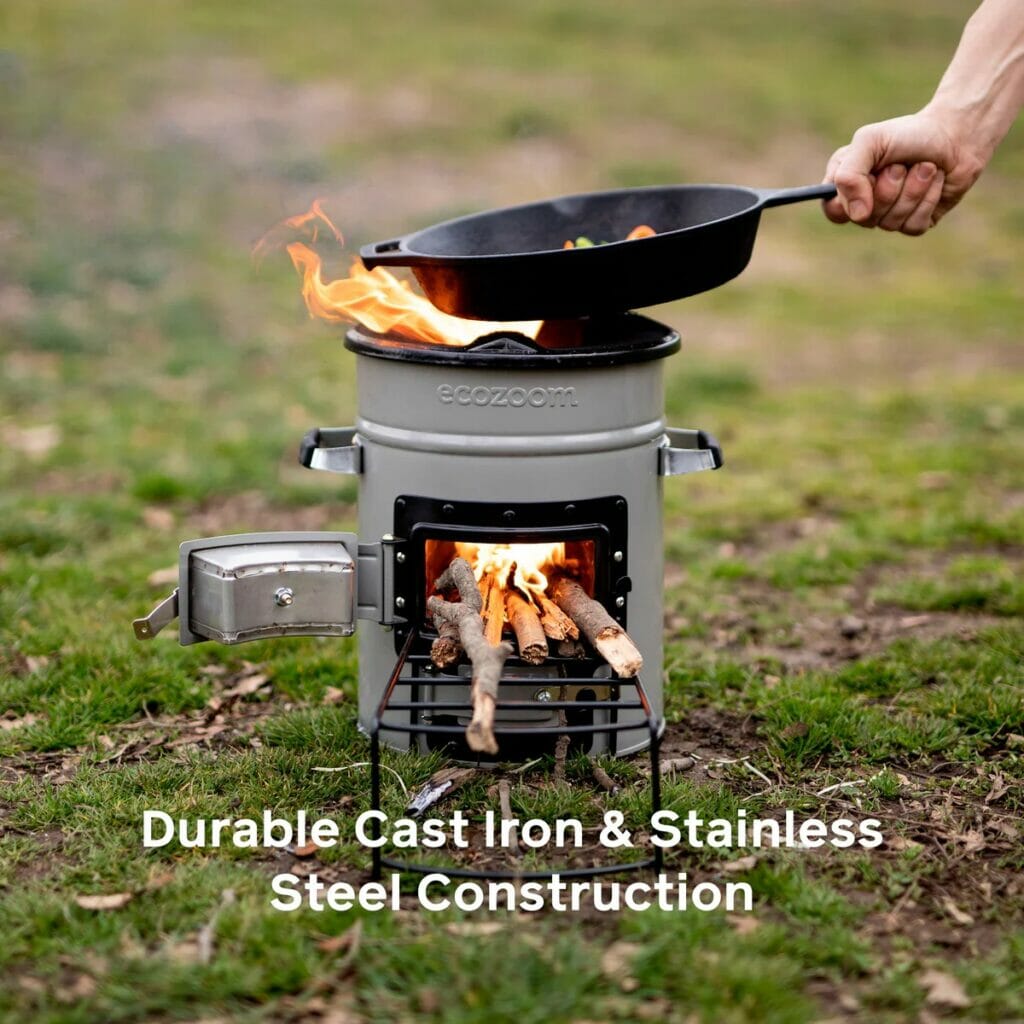 Specs and Features
Retail price of $159.95 (check price)
Has a 10″ cast-iron cooktop
The handles have silicone grips to keep you from burning your hands
Two doors to control the temperature with airflow, or to put out the fire
A support to hold wood while it's being loaded into the stove
Can be fueled off wood or charcoal
Weighs 14.5 lbs
Rocket Stove
For those not familiar, a rocket stove has a combustion chamber with a vertical, insulated chimney. They produce less smoke, and thereby are more fuel efficient than other stoves. It's a great design for cooking while camping, off-grid living, or just having fun in the backyard.