Disclosure: This article may contain affiliate links. If you buy a product through an affiliate link, we may receive a commission at no cost to you.
PK Grills may be replacing the Original PK Grill, but now you can get the New Original PK Grill in a silver color like the one from the 50's. The new (old) color still looks great today, and perfectly accompanies a Sloe Gin Fizz.
With its cast aluminum construction, the PK Grill has always offered a superior grilling experience. The shape of the grill gives better control of airflow, and the heat retention makes it a favorite of steak cooking competitors.
The New Original PK Grill, also known as the PK 300, took what everybody loved about the Original PK, but got rid of what people didn't. It's upgraded features include:
A back-saving 3″ taller working height
Improved vents with hashmarks for easier modulation
A better hinge design
A better seal
Better ash and airflow management
Aluminum wheels with rubber tires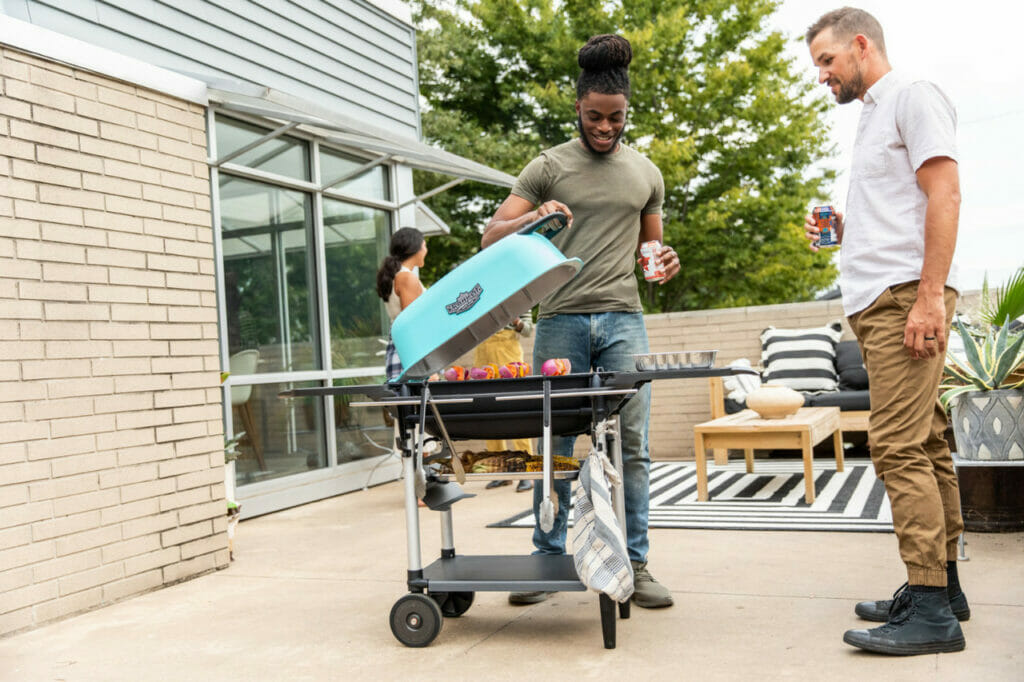 Until now the PK 300 was available in a graphite color, or in the Aaron Franklin edition, teal or coal. The new silver color looks great in its own right, but is also a fun nod to the history of PK Grills dating back to the early 50's.