Portable Kitchens, Inc. announced on their Instagram that after 70 years of production, they are going to retire the Original PK Grill.  They also responded in the comments that this retirement doesn't indicate a full departure from United States manufacturing. Supply chain issues plaguing the outdoor cooking industry will likely have an impact on their manufacturing decisions.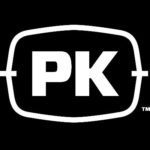 Portable Kitchens, Inc. is a privately held company based out of Little Rock, AR.  From their website, in the early 1950's, Hilton Meigs of Tyler Texas made what many consider the perfect charcoal barbecue grill. He designed and manufactured a cast aluminum grill and smoker calling it the "Portable Kitchen" and sold it around the mid-south out of the back of his car. In 1960 the company was bought by Lewis Hamlin and manufacturing moved to Little Rock, Arkansas where it remained until a fire and business issues stopped production in the mid-1970's. The somewhat legendary durability of this charcoal grill ensured that thousands of them still existed in perfect working order by the end of the 1990's when a local attorney found one in Little Rock, AR.
In 1998, grill enthusiast Paul James discovered a Portable Kitchen Charcoal Grill and Smoker at a yard sale. His interest sparked, he purchased the Portable Kitchen name and began producing sparkling new aluminum PK grills from castings of the original product. After a twenty year hiatus, PK was back in business in Little Rock. Over 60 years since its inception, the grills today are nearly identical to the one Hilton Meigs made all those years ago.