While Traeger's pellet grills are great to make a set it and forget it turkey, the Traegerhood had some problems on Thanksgiving. Users were posting complaints online about connectivity issues. Towards the end of the day Traeger made a post across social media platforms acknowledging the issue.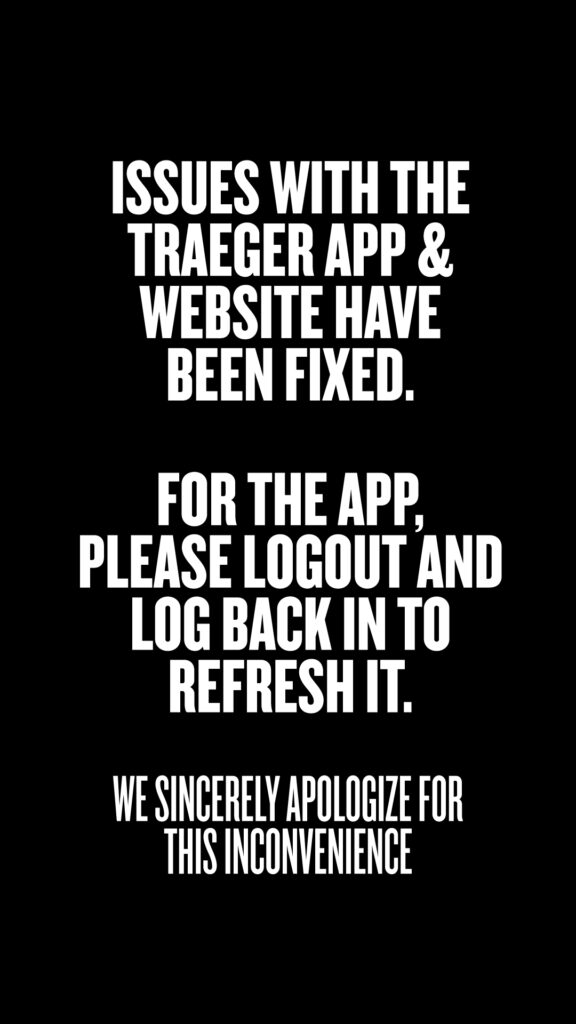 It was undoubtable irritating for Traeger users as Thanksgiving has to be one of the highest usage days for the connected pellet grills.
A day later, Traeger sent out the following apology email to customers which included a 20% off code. The code doesn't stack with their existing promotions through Christmas, so it's most useful for grills that aren't discounted, like their top of the line Timberline XL.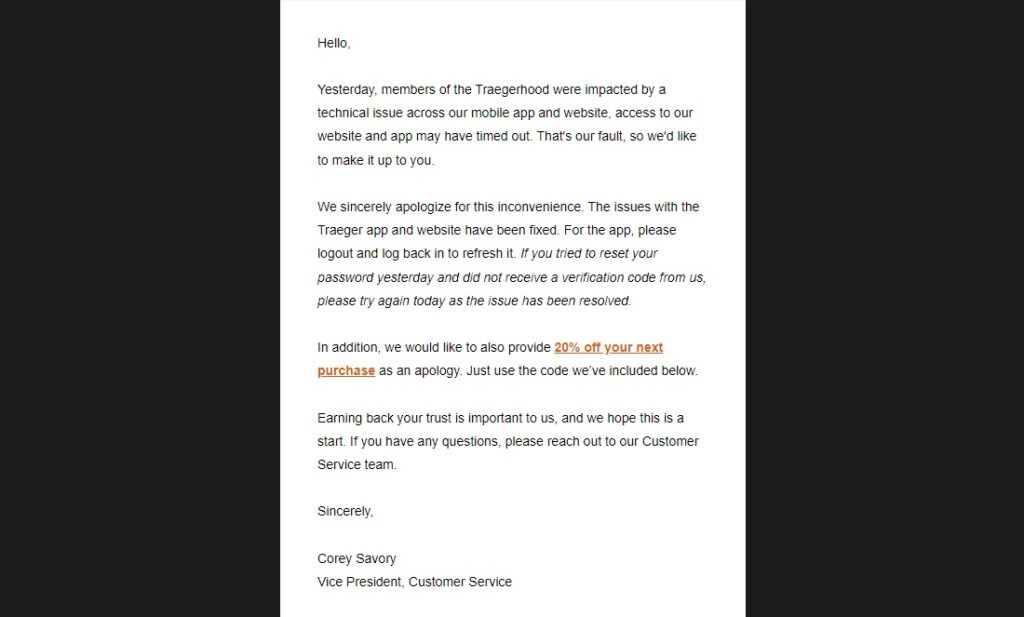 No explanation for the outage has been given by Traeger. Speculation includes their issues from their international Amazon Web Services migration or just problems with the high volume of users on the holiday.