Disclosure: This article may contain affiliate links. If you buy a product through an affiliate link, we may receive a commission at no cost to you.
The founders of Pit Barrel Cooker Co. have created a new brand of barrel cookers. Named Badger Barrel Cooker, the new brand has a no nonsense style with a price to match.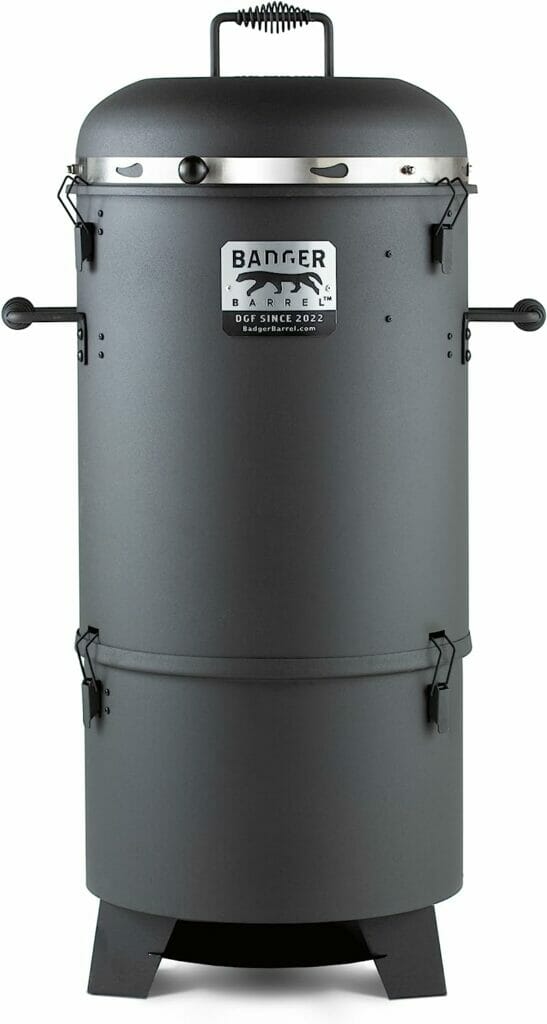 Selling exclusively through Amazon for $249 (check price), the Badger Barrel is a 16.5″ drum style smoker. It features the same Hook 'N Hang system that is used in the Pit Barrel Cooker. It also will work with a number of Pit Barrel accessories.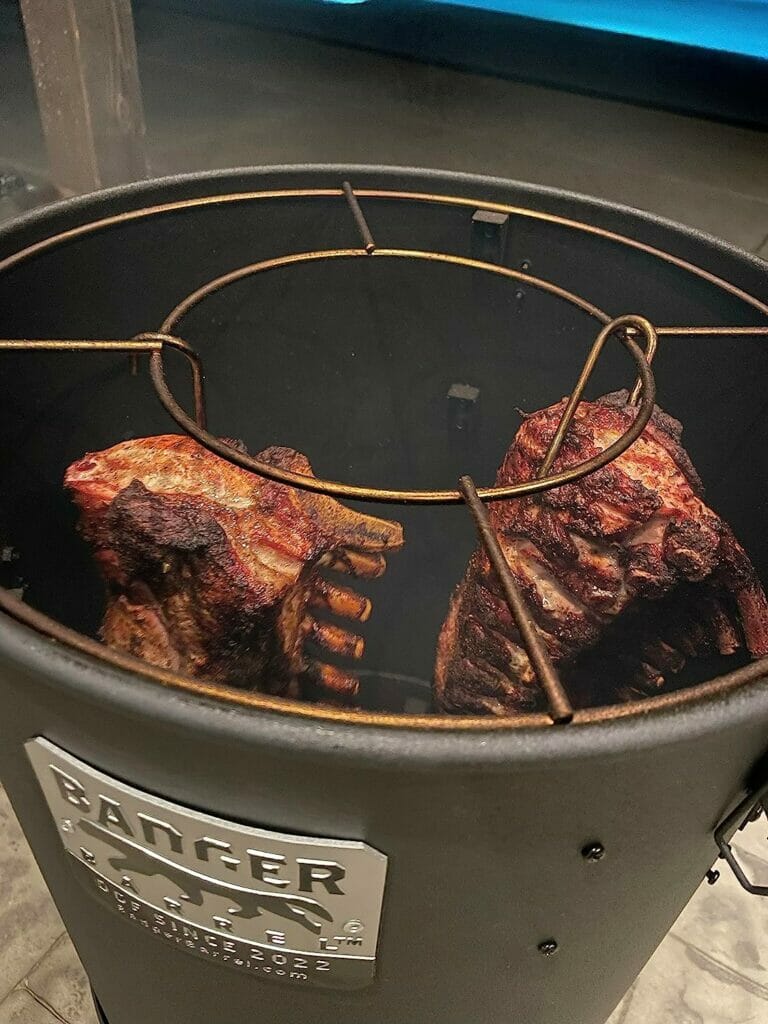 The Badger Barrel comes with six stainless steel meat hooks, a charcoal basket, and a cylindrical hanging rack. It weighs 34.3 lbs to allow it to be a portable cooker.
Branding
The branding was inspired by the viral video on the honey badger. It famously doesn't give a….well, you know the rest. That's carried through on the logo which is stamped with "DGF Since 2022".
The brand uses that same messaging throughout their website.
In 2010, Noah Glanville and his wife Amber founded the Pit Barrel Cooker Co. to manufacture and offer the best drum cooker on the market. 12 years of success and hundreds of thousands of happy customers taught them a lot about not only the outdoor cooking industry, but the cultural climate and commerce as a whole. And while the PBC continues to enjoy success and fulfill a market need, they saw an opportunity to create a brand and product which makes a different kind of statement… one that calls it like it is, doesn't apologize or pull punches, and delivers on every promise of high quality and affordability along the way.

Badger Barrel Website
The logo itself is a great design. I like the way they designed the badger itself on the logo by using the negative space from the lettering for the color variation of the animal.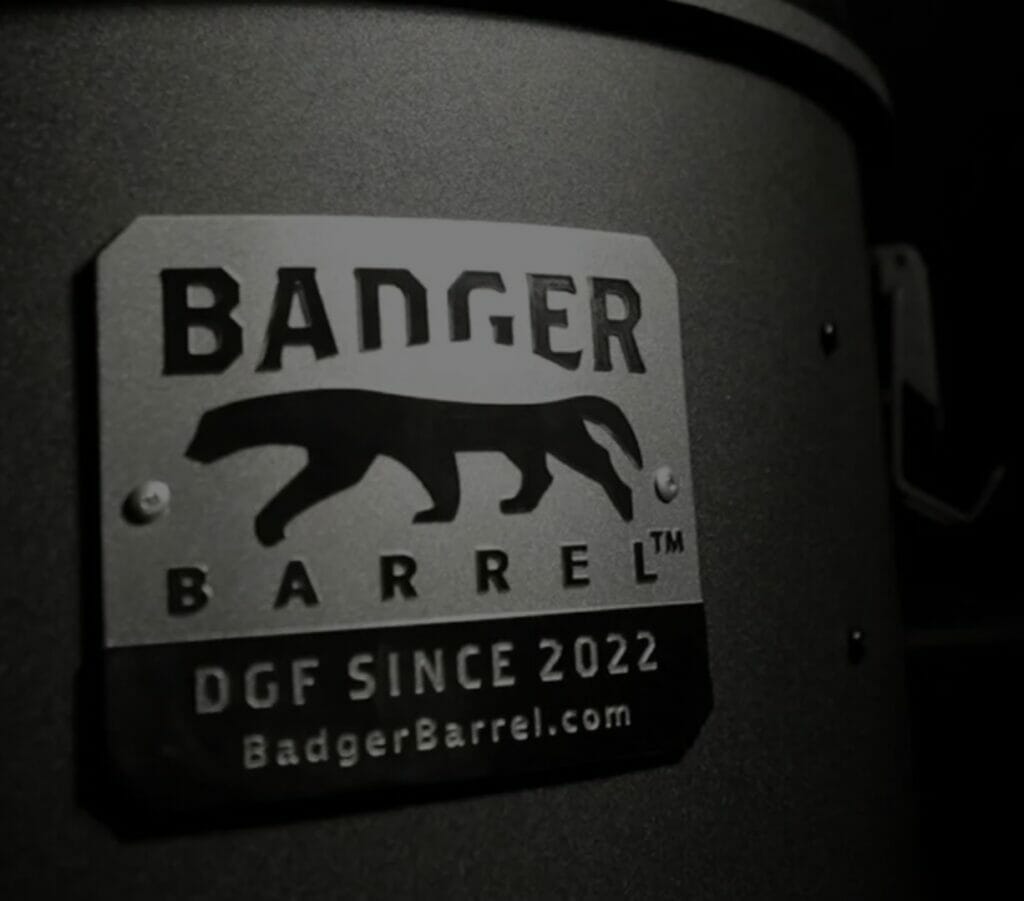 Conclusion
The Badger Barrel is a streamlined barrel cooker, with a price to match. It's worth a look for anyone in the market for a barrel that a little smaller and more portable than the Classic Pit Barrel Cooker. The product and branding isn't for everyone, but they're ok with that.