Disclosure: This article may contain affiliate links. If you buy a product through an affiliate link, we may receive a commission at no cost to you.
Whether it's for the original Solo Stove Pi pizza oven, or the streamlined Pi Prime that was recently released, accessories make pizza making easier. That's why Solo Stove launched a whole new line of accessories today.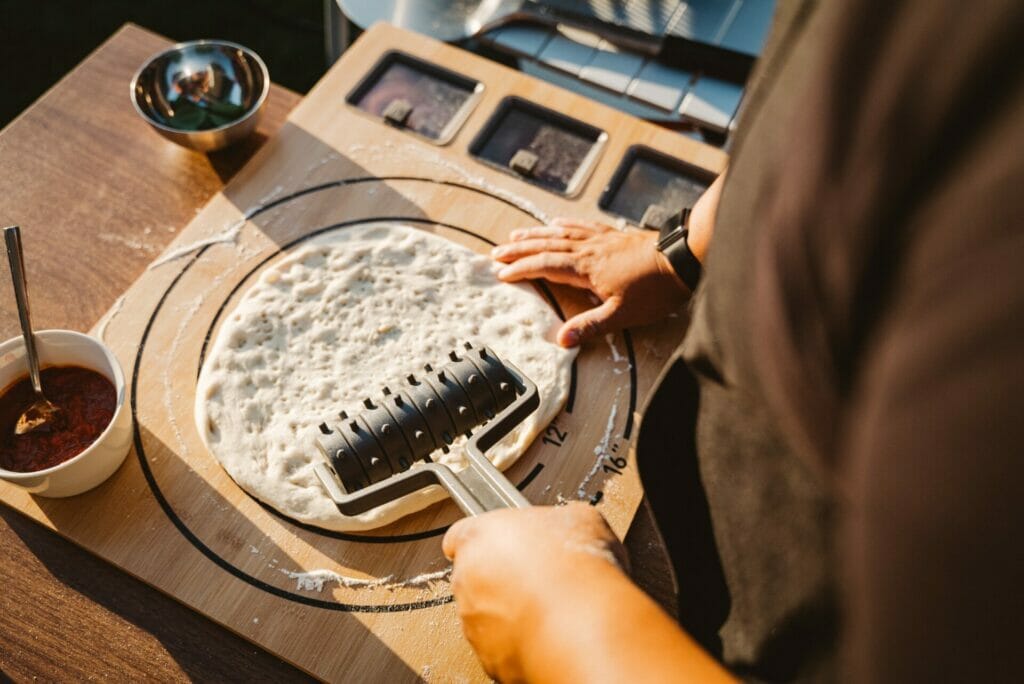 While the new accessories include everything from an apron to a pizza docker, below are our favorites from the new line.
Cast Iron Cookware
Pizza ovens obviously do a great job cooking pizza, but they're also just great ovens that can cook a variety of foods. Whether you want to roast some vegetables, cook some wings with your pizza, or skip the pizza entirely and cook a steak, you'll need some quality cast iron.
The new Pi Cast Iron Cookware set is just that. It retails for $119.99 (check price) and comes with a 12″ round pan, and a 12″ double sided square pan. The set is perfect for cooking other non-pizza foods.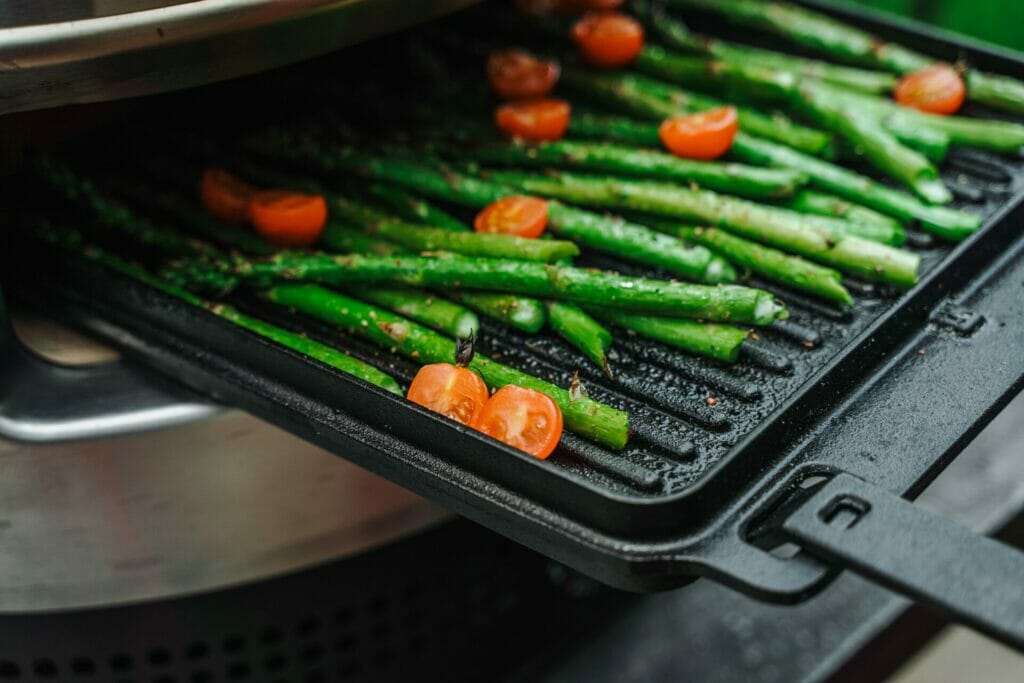 The set comes with removable handles to keep you from burning yourself, and a bamboo and stainless steel base to keep you from burning anything else.
Pi Prep Board
Making a delicious pizza starts with good prep. The new Pi Prep Board, which retails for $59.99 (check price), makes prep easier in a few ways.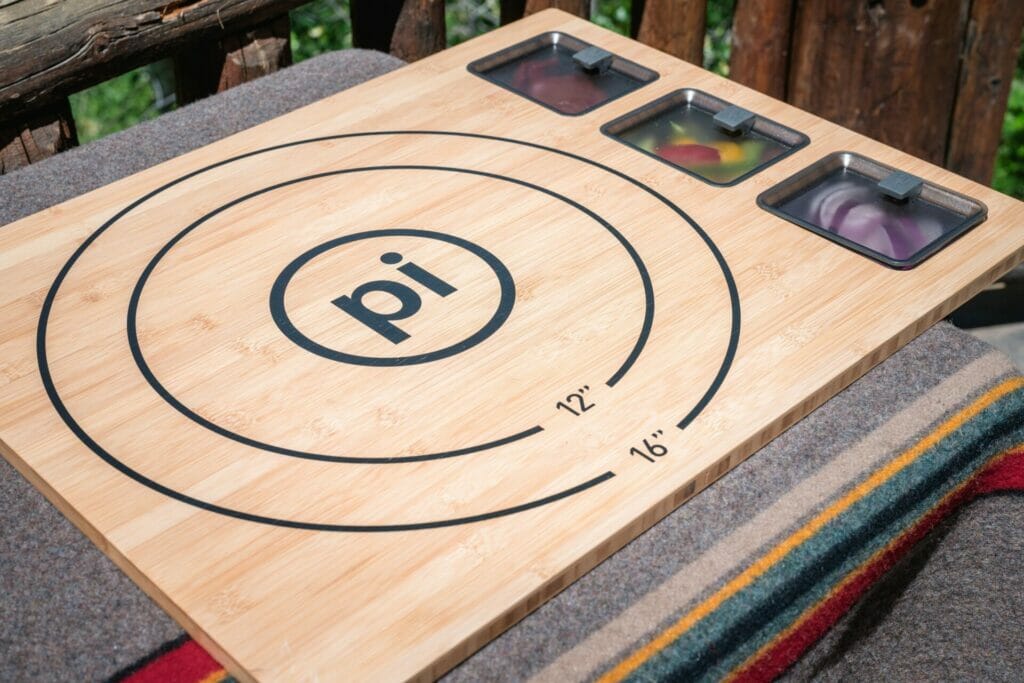 First, it's bamboo cutting board for chopping the ingredients you want to put on your pizza. It also offers storage for the ingredients you just finished chopping, so they're easily accessible for your pizza.
Finally, there are two pre-drawn circles in 12″ and 16″ on the board. This is a great idea because takes the guesswork out of stretching. Otherwise, you're left hoping you stretched your dough enough, just to be left with a sad, thick crust.
Pi Pizza Rocker Blade
If you plan on making more than one pizza at a time, make your life easier and get a pizza rocker. It works way quicker and easier than a wheeled pizza cutter.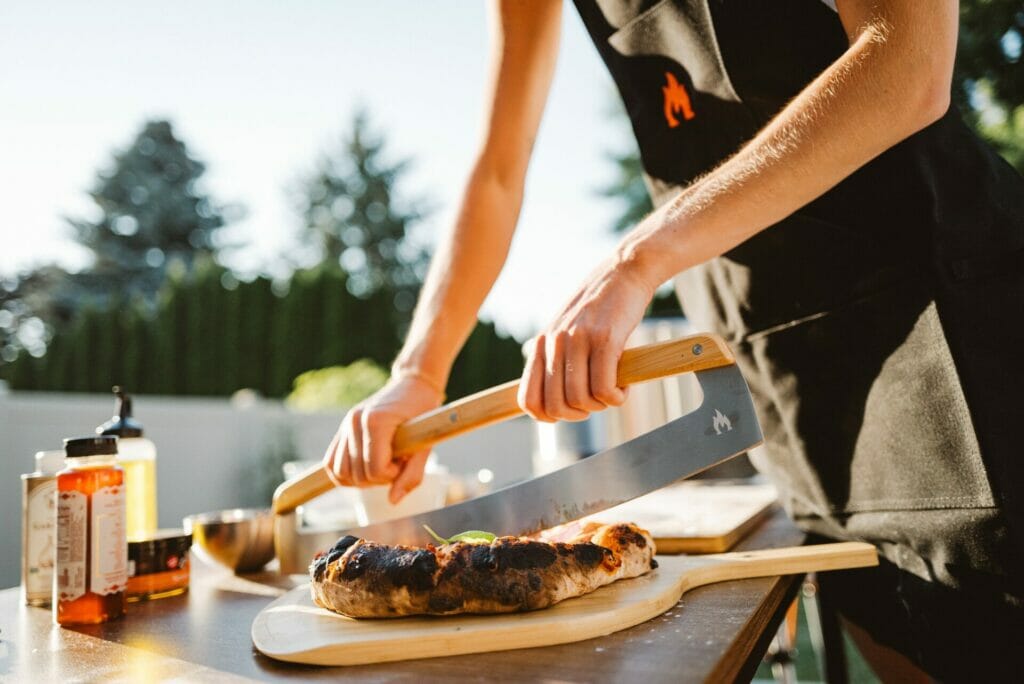 The Pi Pizza Rocker from Solo Stove retails for $39.99 (check price) and it's made from bamboo and 304 stainless steel. It's a quality product that also looks great.