As we reported back in February, Royal Oak Charcoal is expanding their Salem, MO charcoal factory to be one of the largest in the world. Royal Oak Charcoal told CookOut News via email that construction on that state-of-the-art facility is now complete and they're in the process of installing manufacturing and bagging equipment. They're still on track for start-up late this year.
Governor Parson Visit
Given Royal Oak's large, new investment in Missouri, they were honored with a visit to the new facility last month from the Governor of Missouri, Mike Parson. Governor Parson wanted to see the new facility firsthand, and left very impressed with the new plant other other operations across the state.
Royal Oak has a history of doing business in Missouri that dates back nearly 70 years and it's an essential part of their all American made charcoal supply chain. While it's headquartered in Roswell, Georgia now, Royal Oak was founded in Bradleyville, Missouri in 1953. The family-owned business has grown to become the largest US producer of natural lump charcoal.
Giving Back to the Community
In addition to the plant expansion in Missouri, Royal Oak also has been busy with charitable work in the community. They have a core value of Service, defined by them as "we serve our local communities". As part of that value, they created the "Royal Oak Gives Back" program which partners with charitable organizations. Their current charity of choice is the organization Choices for People located in Rolla, MO.
Choices for People is a not-for-profit that focuses on providing services towards adults who need them. This includes employment services, adult day services, community living and individual supported living programs.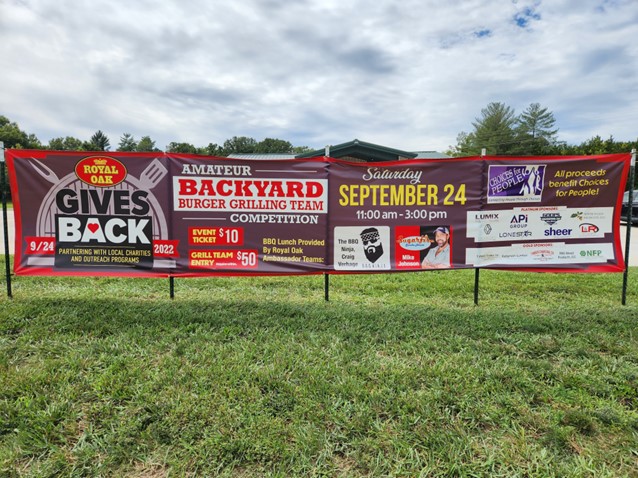 While Royal Oak has different fund-raising activities for Choice for the People, the main one was an amateur "backyard burger competition" held on Saturday, September 24th at the charity's headquarters. The competition featured 11 amateur teams competing for prize money, trophies, Royal Oak swag and the all important bragging rights.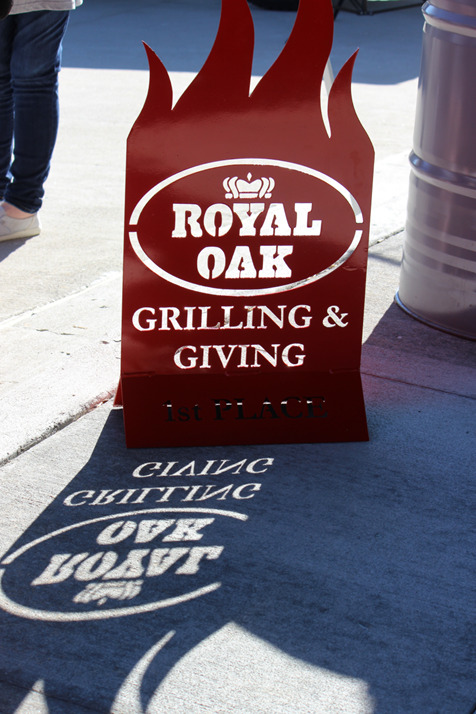 The team that took first place in the competition was Team Thompson Cattle Co, which was comprised of 3 amateur grillers from the Salem area. The event was a huge success both for the participants and more importantly for charity. Royal Oak was able to raise over $40,000 for Choices for People and provided 100% match on the amount raised.