Disclosure: This article may contain affiliate links. If you buy a product through an affiliate link, we may receive a commission at no cost to you.
If you've ever used a slow, inaccurate thermometer when cooking, you learn to appreciate one that works well. ThemoWorks proved with their ThermoPop that a good thermometer doesn't have to be expensive. Today they launched the ThermoPop 2 with improved speed and accuracy, and ThermoWorks sent us one to test out.
ThemoWorks ThermoPop 2 Improvements
If you're not familiar with the original ThermoPop, it's a small digital thermometer with a backlit, digital display that autorotates to make it easy to read. The ThermoPop 2 takes that great design, but improves on the specs while keeping the same $35 retail price (check price).
Faster Readings
While the ThermoPop would give you a reading in 3 to 4 seconds, the new model now gives readings in 2 to 3 seconds. When you're cooking you don't have time to wait for a temp reading. The ThermoPop 2 is really fast, especially when considering the price point of the thermometer. We never felt like we were waiting on the thermometer.
More Accurate
ThermoWorks took the already great accuracy of +/- 2 degrees F and cut it in half to +/- 1 degree F. You're not going to need better accuracy than that when cooking. They even provide a calibration certificate with the thermometer to prove it. We tested the temperature accuracy of the ThermoPop 2 against other thermometers we have and it was dead on.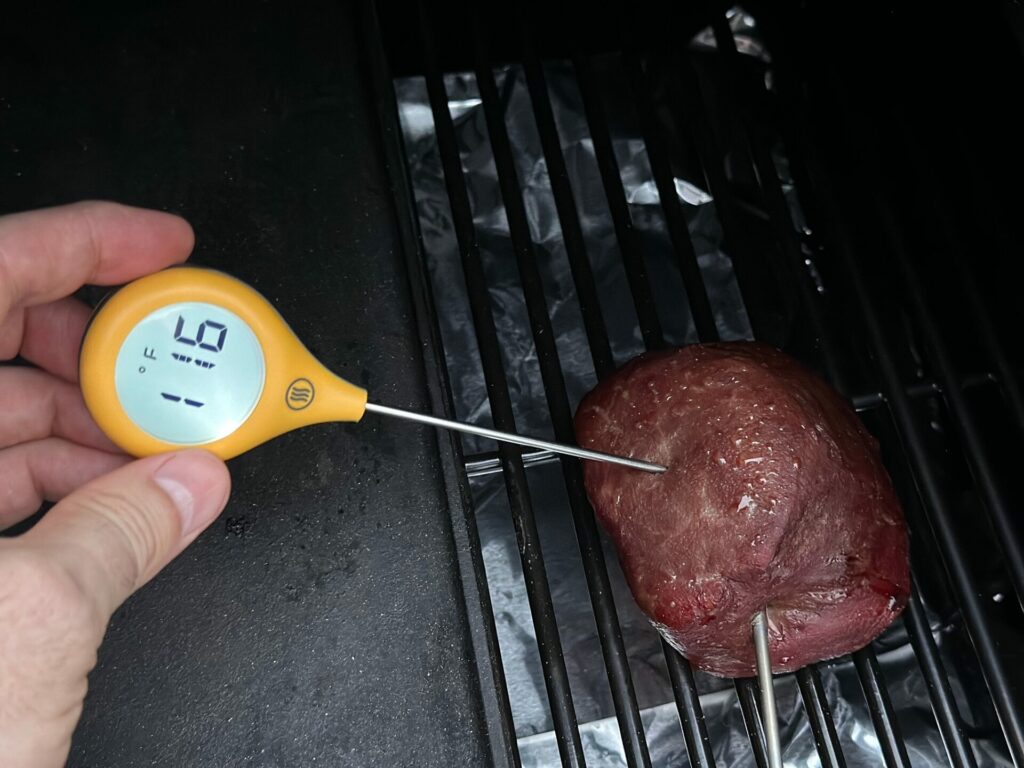 Now Waterproof
The original ThermoPop was IP66 rated, which means basically that it's splash proof. ThermoWorks took things a step further with the ThermoPop 2 and made it IP67 rated, so now it can handle immersion in water.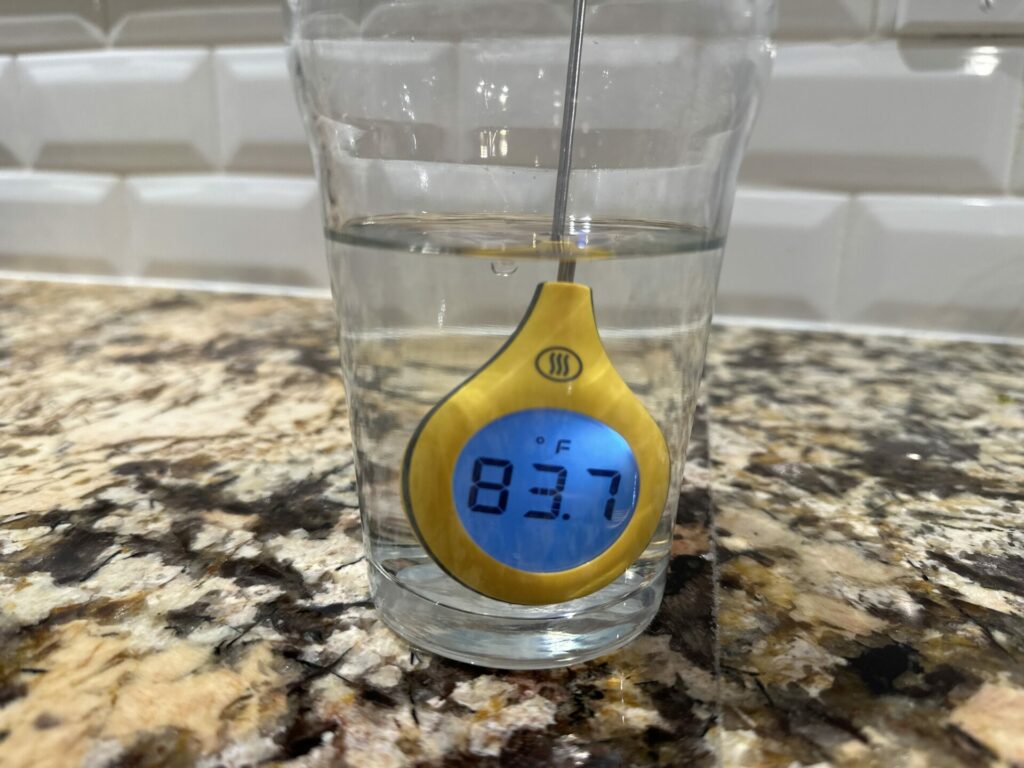 As you can see in the picture above, we tested that claim out so you wouldn't have to. Despite being dropped in a glass of water the ThermoPop 2 still worked as expected afterwards. That means, it will handle normal splashes and spills while cooking just fine.
Features and Specs
Retail price of $35 (check price)
1 1/4 inch autorotating, backlit display
Temperature range of -58 degrees F to 572 degrees F for a variety of cooks and uses
Reads temperatures in 2-3 seconds
Runs for about 4,000 hours on a CR2032 battery
Comes with a sheath to protect it when not in use
Cons
We really liked the ThemoPop 2, so there isn't much negative to say about it. The only gripe is that we wish startup was quicker when you first turn it on. It's not slow, it's just not instantaneous either.
Summary
The ThermoPop 2 is a great value for for the speed, accuracy and water protection it provides. Gone are the days where an inexpensive thermometer meant you were overcooking 3 steaks while waiting for the temperature reading of the 4th. Not only does it perform well, it's also easy to use with it's large, backlit display. The ThermoPop 2 is an essential tool for anyone that cooks.