While we usually focus on grilling news, smoker news, pizza oven news, etc. we cover any type of outdoor cooking and that includes camp stove news. Camp stove maker Primus is offering a great program where in preparation for the upcoming season, if your stove needs a part replaced because it's worn out they will send you a replacement for free. Act fast, because the offer is only valid through March 31, 2022.
Primus offers this program because it follows their philosophy of creating durable and sustainable products. From their website:
We know that between 55% and 65% of greenhouse emissions come from the handling of material, resources and products from cradle to grave. By extending the life of our products, it has a substantial positive impact on the climate and environment.

Our goal is simple – develop products that last a lifetime. As time passes certain parts wear down, a jet nipple gets lost on a camping trip, a screw unscrews, and your stove gets dirty. That's when it's good to know that you can extend the life of your stove with a bit of upkeep/cleaning and with the variety of spare parts available for you.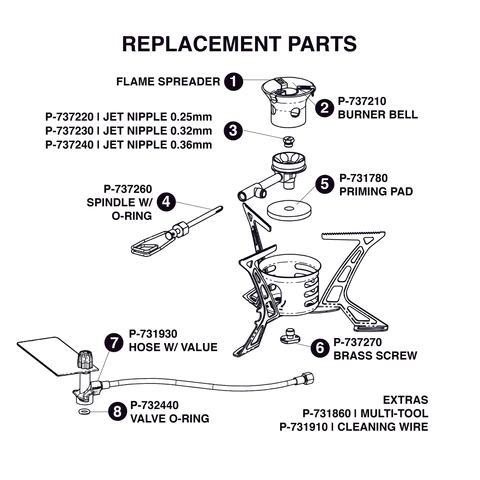 Source: Primus