Traditional American craftsmanship is hard to find these days with any products, including grills and smokers. It's refreshing when you find a company that uses quality materials and domestic manufacturing. Pitts & Spitts is one of those companies, building grills and smokers (and a unique fire pit) with thick steel in Houston, TX that can be used for generations.
I had the opportunity to tour their manufacturing facility and got to see their traditional craftsmanship up-close.
It Starts With Quality Steel
Grills and smokers made by Pitts & Spitts use steel, and a lot of it. When you walk onto their shop floor you're greeted by stacks of thick steel sheets waiting to be formed. All the steel they use for their products is American steel.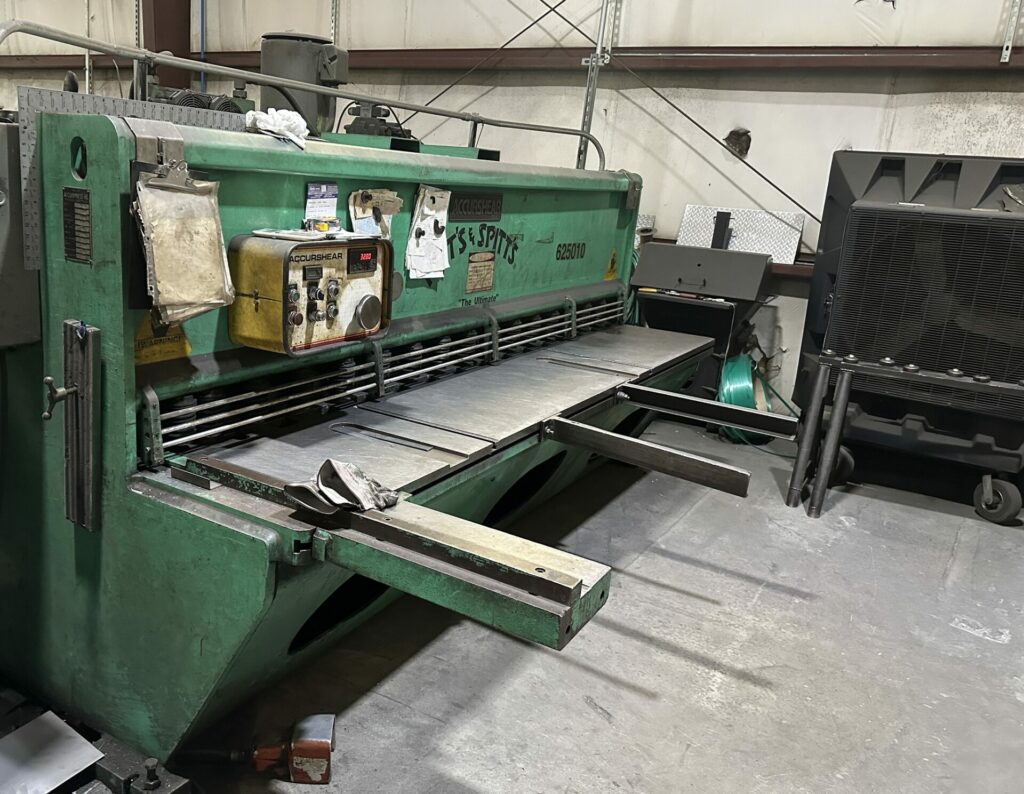 Much like the smokers they sell, they use machines that were built to last for generations. To make the initial cuts on the steel stock they do a combination of plasma cutting and use the beastly hydraulic shear shown above. The machines are all operated by craftsman who are experts at building smokers.
Barrel Shape
The cook chamber on an offset smoker has a signature cylindrical shape from its roots in oil and gas in Texas.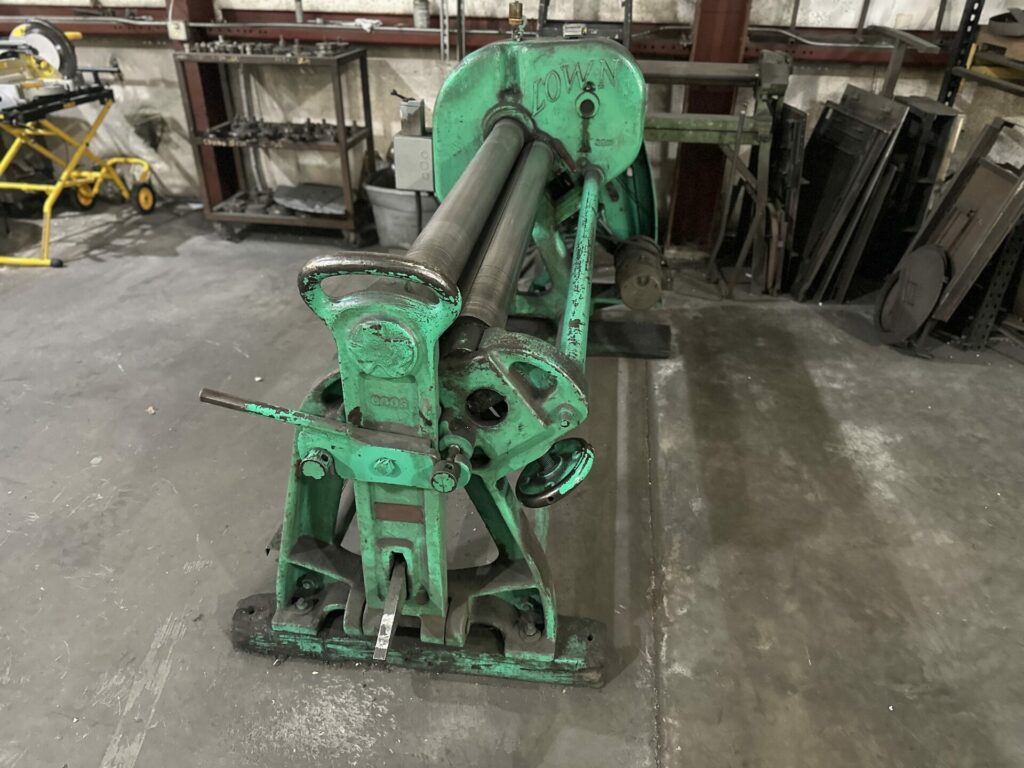 To get that barrel shape they use the machine above that will probably still be rolling steel in fifty years. You feed sheets of steel through it and it bends a radius into the steel.
In the picture below you can see how thick the steel is that's being rolled. For example, the Pitts & Spitts Ultimate Smoker Pit uses 3/16″ carbon steel for the cook chamber and 1/4″ plate for the firebox. Like most of their products, it also has a fully stainless steel option for next level durability.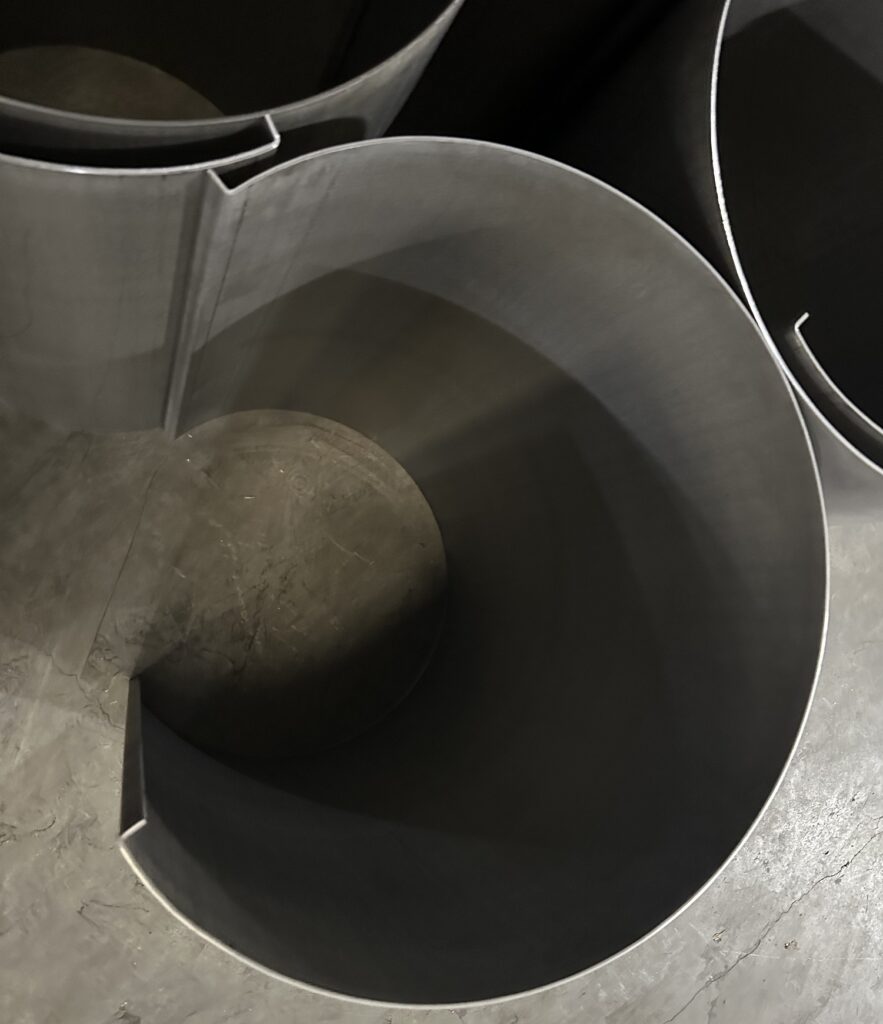 To finish off the shape of the cook chamber, you need two complete barrels. What sets Pitts & Spitts apart from other companies is they full seam weld their barrels. This locks the heat in better, keeps out the elements and strengthens the structure of the barrel.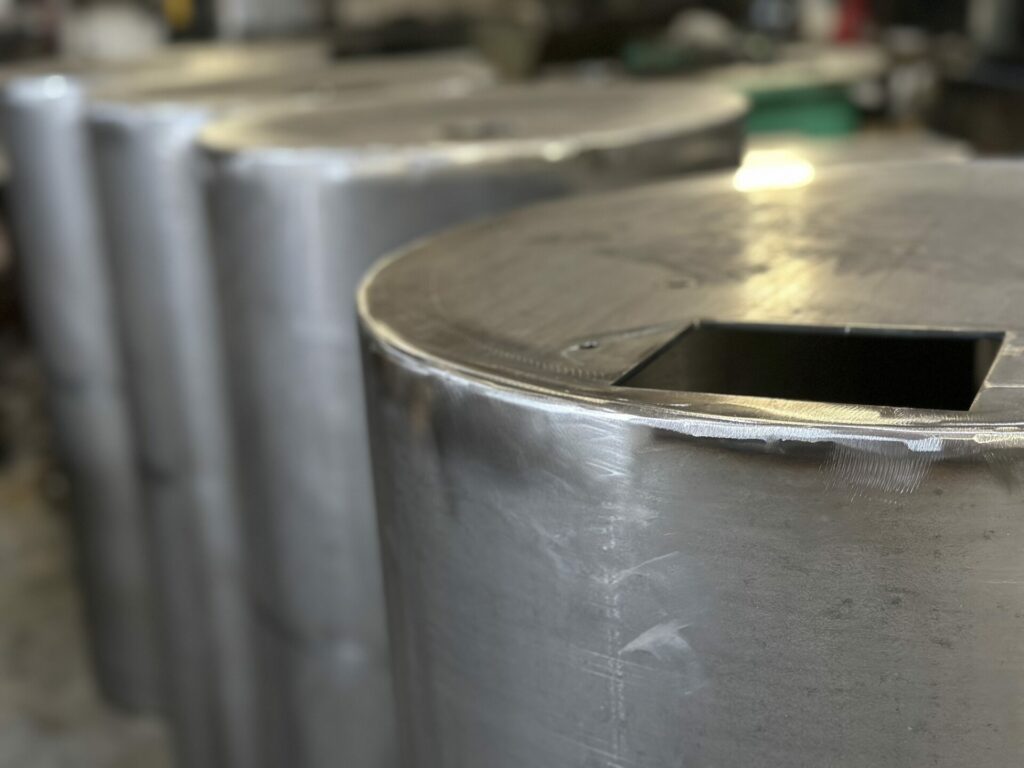 You can see the seam welding in the picture above used for attaching the caps on the barrel. By taking that step for quality, it also adds more work into the process. Not only from the welding, but then the welds have to be ground down to get a smooth finish.
From this point, the whole barrel will have to be ground and cleaned as prep for paint. As anyone that's painted steel before knows, a good finish comes from the prep work.
Pitts & Spitts has a paint booth in-house and feels the quality of their paintwork is top notch and a differentiator amongst other similarly priced smokers on the market.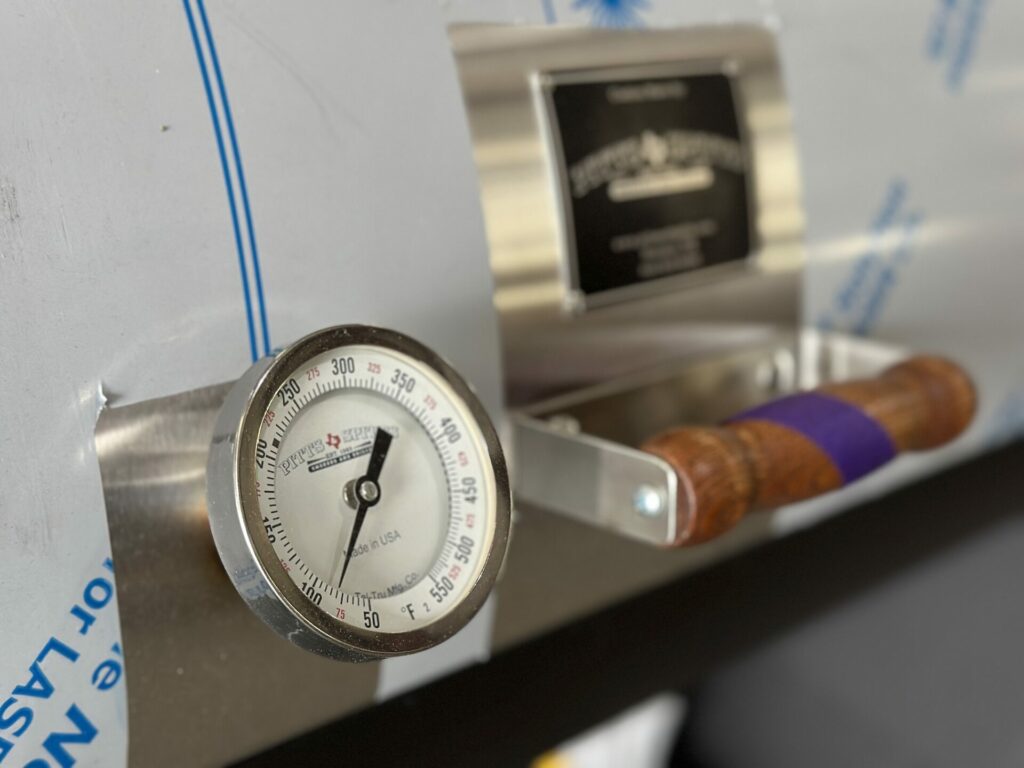 Domestic Parts
While there's very few grill and smoker companies out there using domestic steel like Pitts & Spitts, I was blown away that they use American made controllers on their pellet grills. I didn't even think that was possible with electronics production being so dominant overseas. On top of the sourcing, the controller they use is a PID controller for great temperature control and it's WiFi capable.
The Hybrid
In addition to seeing the Pitts & Spitts production facility in action, it was exciting to the see their new Hybrid smoker. The recently released Hybrid is a pellet grill combined with an offset smoker, so you can have the best of both worlds. It also has a gas assist on the stick burner side.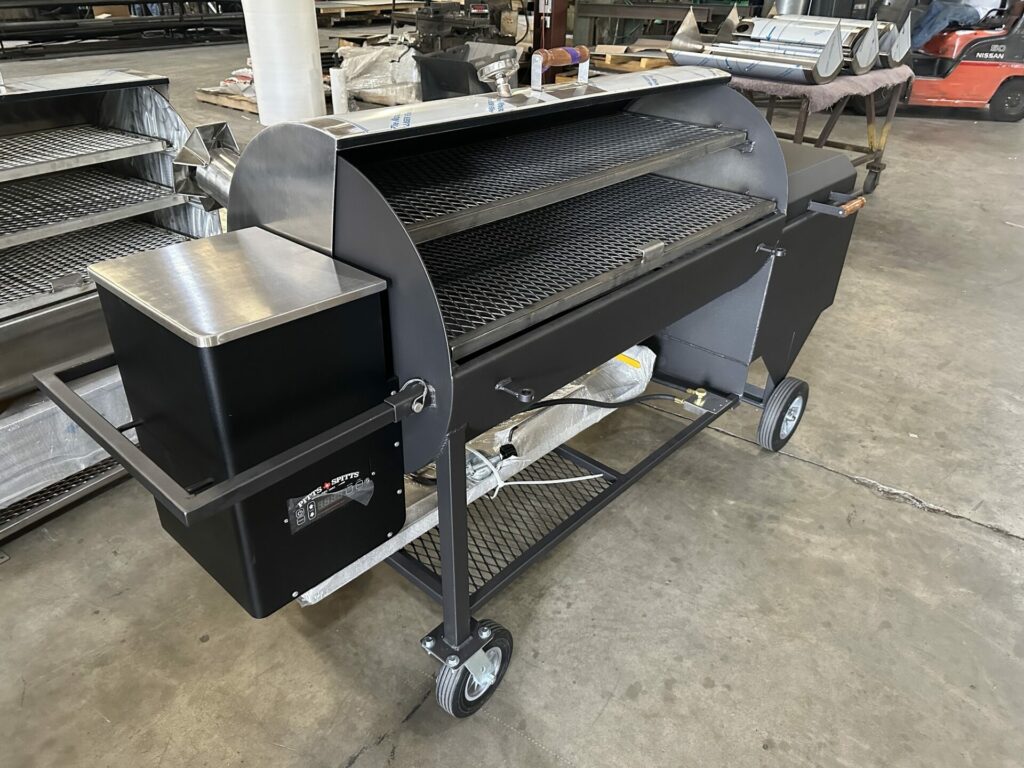 In person, the firebox for the offset looks huge, as does the smoker. The lid had a great feel to it and the way it's weighted is really smart. It feels sturdy and heavy like you want when you start to open it, but then it gets easier with how the mass shifts. It's a really innovative product.
Summary
Pitts & Spitts is making grills and smokers the way they used to be made. They're a family owned company that uses American parts and steel, with assembly right here the USA. Just because they're using traditional craftsmanship, it doesn't mean they're not innovative. If you're looking for a great smoker that will last a long time, check out Pitts & Spitts.