A problem with portable pellet grills is they still have a cord to power them. That keeps them from truly being portable because they always need to be near a power source. We saw HALO release the first battery powered portable pellet grill last year, and now Pit Boss has come out with their own battery powered model.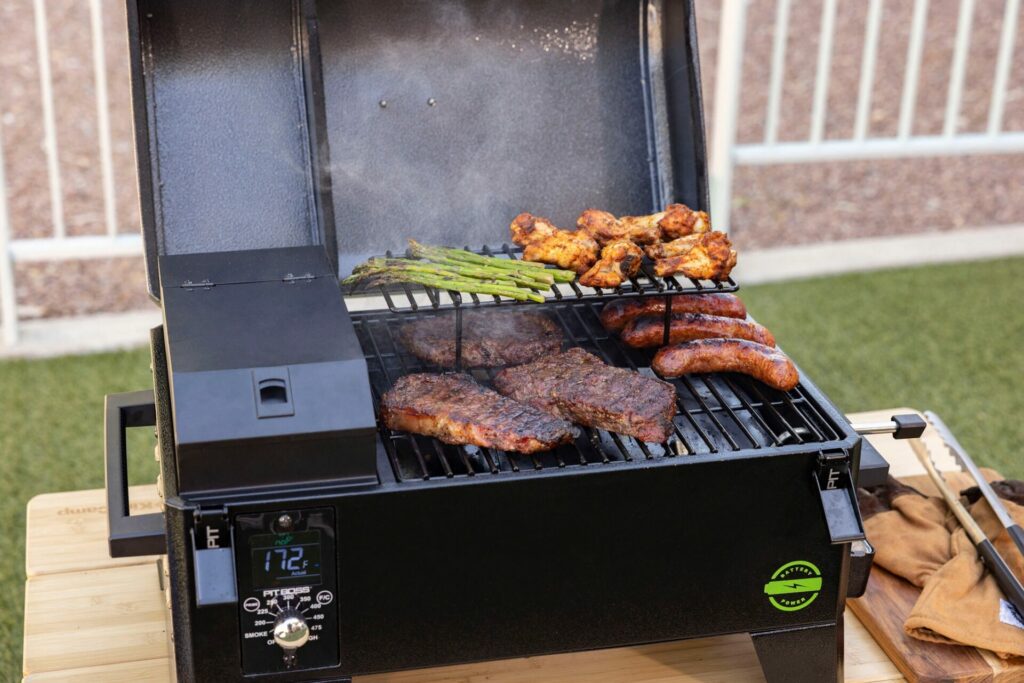 Features and Specs
Retail price of $499 (check price) – sold exclusively at Lowe's
256 square inches of cooking area
Temperature range of 180°F to 500°F, plus a Flame Broiler lever for direct flame grilling
Up to 15 hours of run time on the battery
5 lb pellet hopper
Lockable lid to make transportation easier
Portable Pellet Grills are Heavy
A big problem with any portable pellet grill is it's weighed down by the controller and mechanics. Add to that a built-in battery, and it's really heavy. This Pit Boss battery powered portable pellet grill weighs in at 48.5 lbs.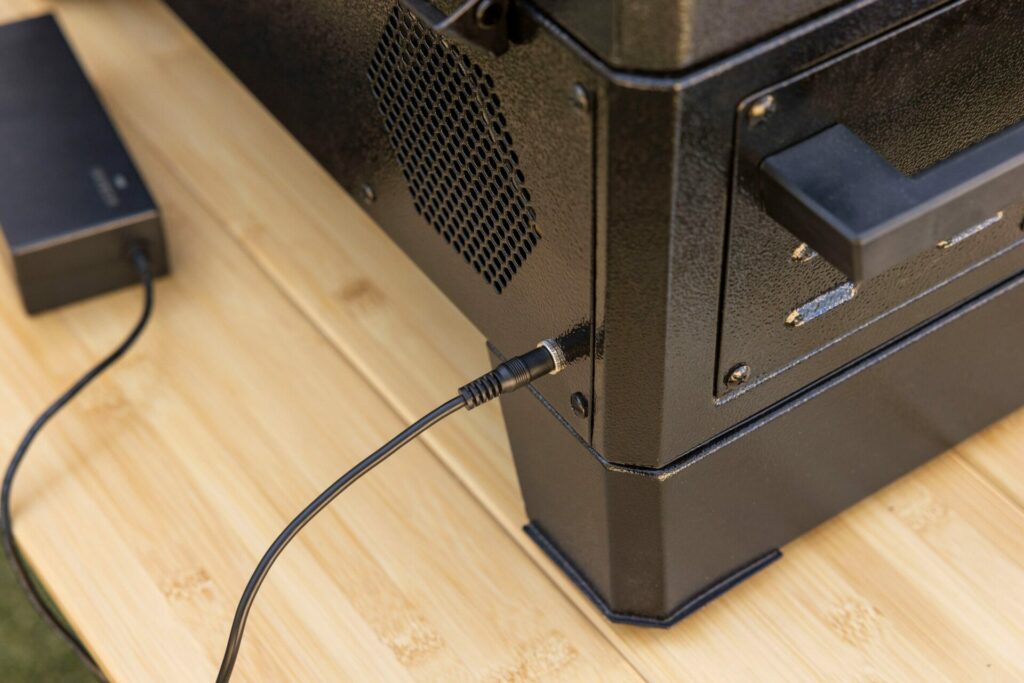 That really takes away from the portability of the grill, because it will be hard to lug around. It would be helpful if Pit Boss had a cart to go with it.
Other Portable Options
While we like that companies are trying to innovate with products like this, it feels a little like trying to write upside-down with a pen, rather than using a pencil. There are other great portable grill options that don't have the weight and power challenges of a pellet grill.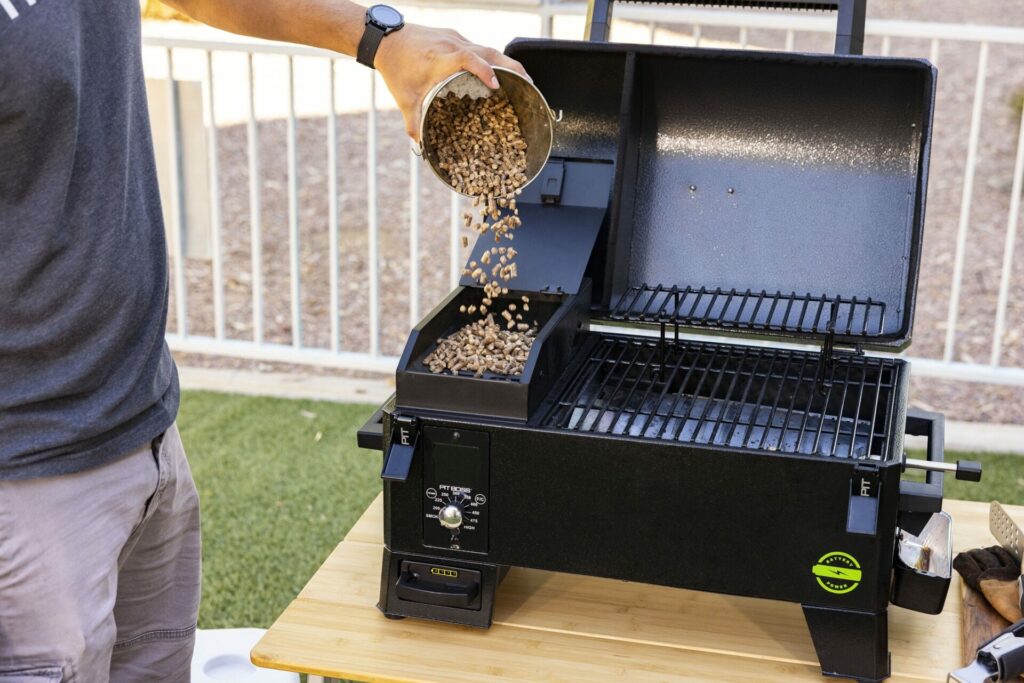 If you're just really like pellet grills, then this is a great option. If you're just looking for the convenience of a pellet grill in a portable package, check out the Masterbuilt Portable Charcoal Grill. It uses the technology of the Gravity Series, so it's almost as convenient as a pellet grill.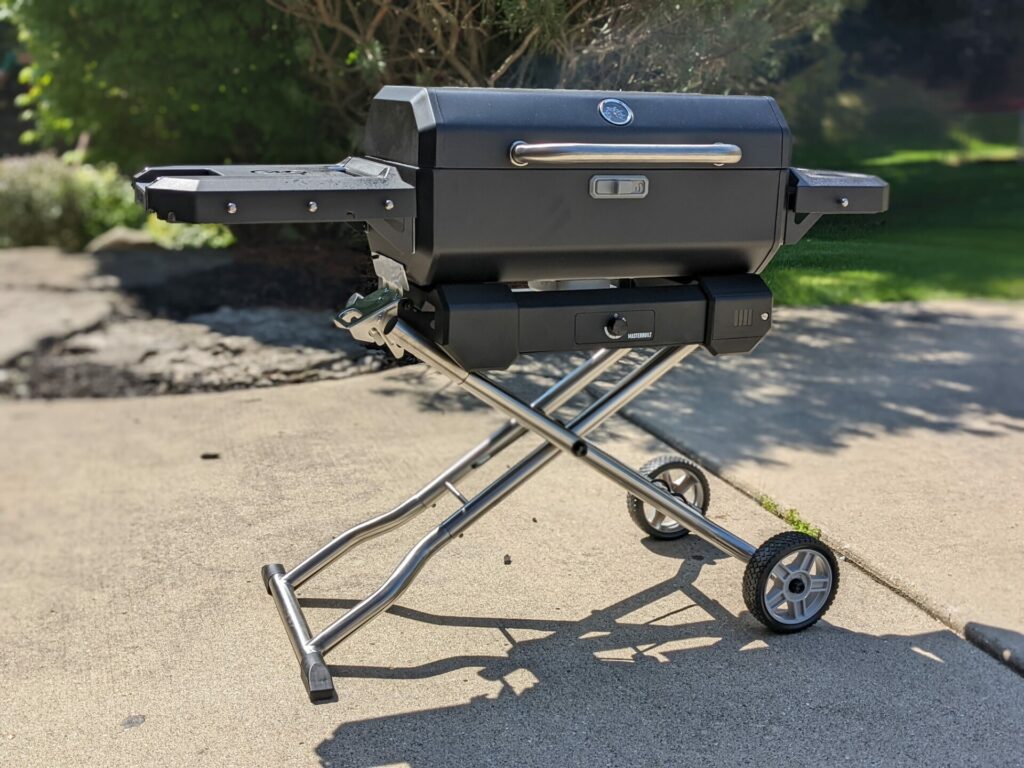 It's lighter than this portable pellet grill, has a cart option, and is much cheaper. To power the controller, it can run for 6 hours off 4 AA batteries, so it's easy to have as much power as you need. Plus, it has the added benefit of using charcoal as a fuel source which gives more flavor.