Vista Outdoor reported earnings yesterday, and while we covered the meat of their financials when they pre-released, there were some interesting strategy and operations updates. I'll focus on the Outdoor Products side of the business, Revelyst, as that's where Camp Chef sits.
GEAR Up Strategy
Revelyst unveiled their leadership team updates, which we have been following. Jordan Judd is in charge of the Outdoor Performance segment which houses Camp Chef.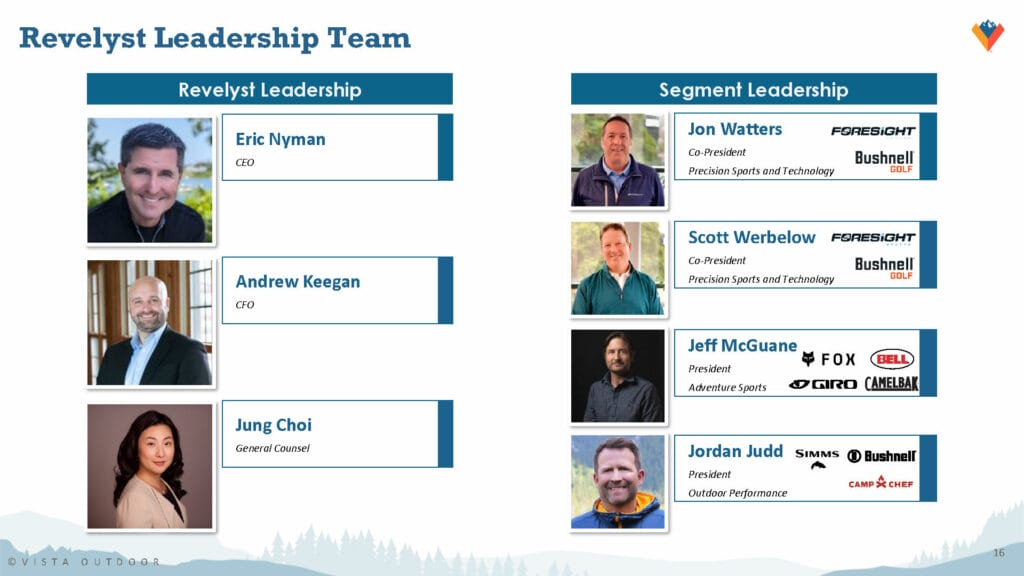 Revelyst's broad strategy that was introduced is they are going to focus on three key elements. The first is they're going to simplify their structure through more shared services to the brands.
The second element is they're going to streamline their operations through consolidating their real estate footprint, back-office technology stack, supply chain, and organizational structure. Those are all cost cutting initiatives.
Finally they plan to reinvest in their highest potential brands for growth. We'll get to more on that later with Camp Chef.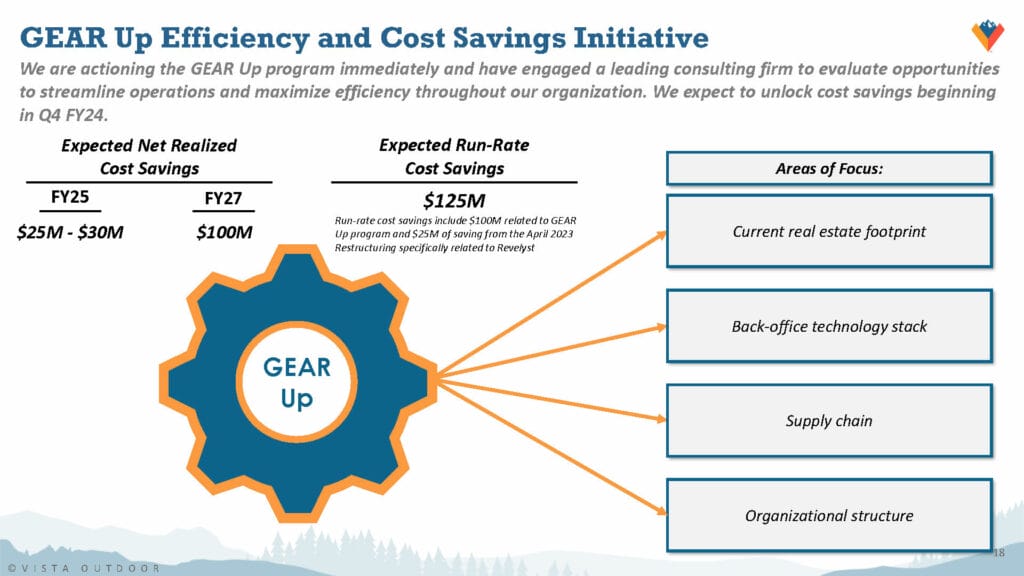 They are calling their cost cutting initiatives GEAR Up, as a nod to their future stock symbol. They are working with a leading consulting firm (McKinsey?) to find areas of the business that can be consolidated. They have a goal of cutting $125 million in run-rate costs through GEAR Up and restructuring.
In a question about where the expenses will come from on the earnings call, it sounds like much of it is through closing and consolidating physical locations. This is something that Vista Outdoor started doing early this year.
With supply chain today, we have 9 DCs in domestic warehouses, and we see significant consolidation opportunity in the future. Today, we have 8 USA manufacturing sites, and we see opportunity for consolidation in the future, which will lead to cost savings there. On the real estate front, we have over 21 domestic locations today, and we expect some significant real estate consolidation.

Eric Nyman, CEO of Vista Outdoor
Camp Chef for Sale?
Camp Chef is a strong brand, that's well liked, with great products like the Woodwind Pro. While Vista Outdoor doesn't break-out numbers for Camp Chef, it's probably a solid guess that they're underperforming like the rest of the industry.
Revelyst said they plan to invest in their highest performing brands, so does Camp Chef make the cut? An analyst asked on the earnings call if there is "any consideration or discussion about the possibility of divesting certain brands within that Revelyst portfolio?"
The answer is yes. As we think about focus we're going to continue to give more information about, how we're looking at our brands over the months ahead, but, at a high level, we look at our power brands being things like Foresight And Bushnell Golf, Fox Bell, Giro, Simms, and Bushnell and we're going to really focus a lot of our efforts on those things and as we focus intensely on our power brands that will also mean that we're taking a look at all of the brands in our portfolio and I would say that you know, we're evaluating all of our assets and we're open to licensing or divesting from non-core assets and brands in the future and as we make more progress on that, we'll certainly be updating all stakeholders in our community.

Eric Nyman, CEO of Revelyst
There is one name notably absent from the list of "power brands", and that's Camp Chef. It's a logical conclusion from Eric Nyman's statement that they are looking to sell the outdoor cooking brand. In addition to the performance of the brand, they don't seem to fit the rest of the Revelyst portfolio.
It would be a great time to buy Camp Chef because they are likely coming out of some really tough years, which should drive down the price. There also is an obvious opportunity with the brand.
They are sold primarily online and through sporting goods stores, like the rest of the Revelyst portfolio. While Camp Chef has an "outdoorsy" image, their line of pellet cookers are squarely aimed at the backyard.
It reminds me of how Blackstone originally had trouble getting floor space with other grills, and was marketed with sporting goods. If a company could fix Camp Chef's merchandising it would go a long way for driving revenue growth and brand awareness. Blackstone actually wouldn't be a bad home for Camp Chef if they're looking for in-organic growth.
If Revelyst doesn't or can't sell Camp Chef, they've already dipped their toe into licensing. They started selling Camp Chef pellet grills under the Cabela's brand this year.