Get your kids in the action this summer with a toy gas grill. Char-Broil just released a toy replica of their Performance Series 3-burner gas grill.
Retailing for $69.99 (check price), the toy gas grill is made to look like the real thing. It includes tongs, a spatula, grates, corn, a hamburger, a hotdog, steak, and a beef kabob. They're all made from durable, kid-safe plastic.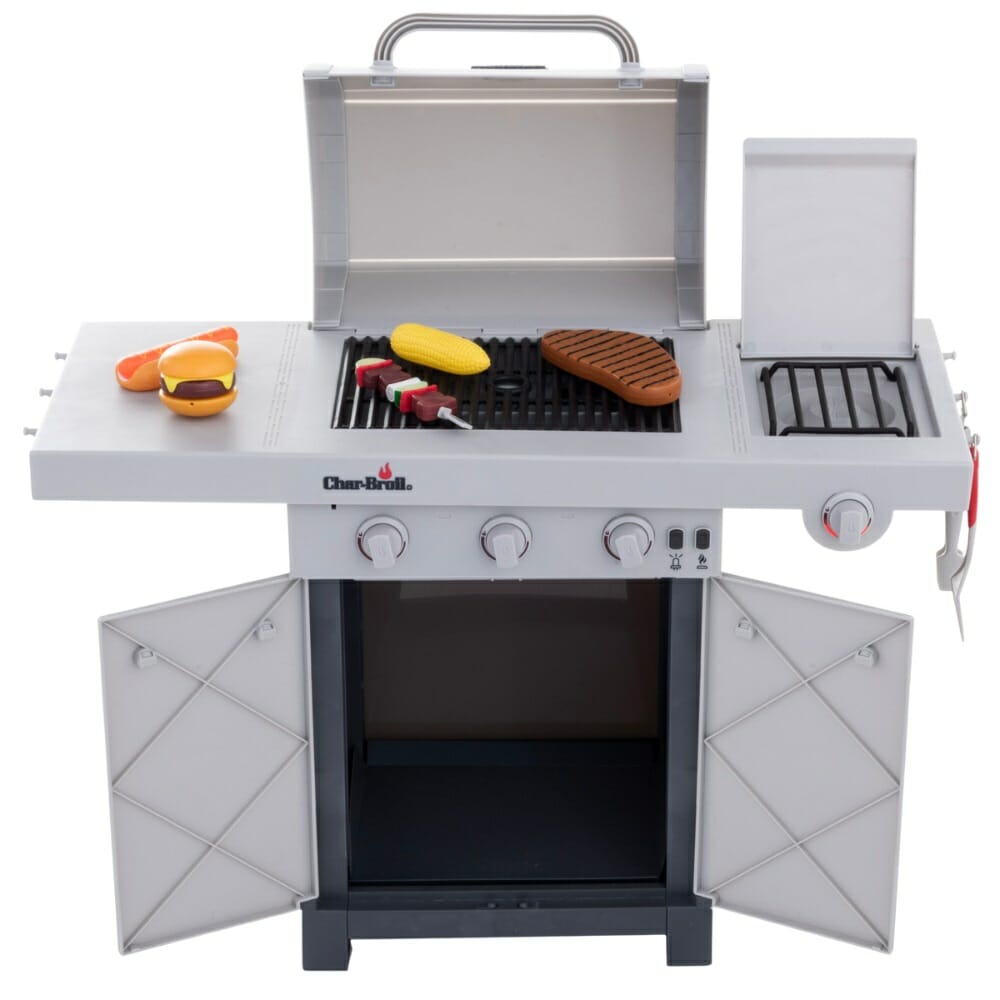 To add to the realism, the control knobs on the grill and side burner light up for night grilling. This is especially good if the kids want to pretend that grilling takes longer than expected, just like with their parents in real life.
To finish off the realism, there's a pretend temperature gauge on the lid. Plus, it even has a side shelf and a two-door cabinet for prep and storage.