Disclosure: This article may contain affiliate links. If you buy a product through an affiliate link, we may receive a commission at no cost to you.
Camp Chef gets some of the best smoke flavor out of a pellet grill with their Woodwind Pro and the recently released XXL Pro vertical smoker. Now they sell wood chips and chunks to supply the Smoke Box for great flavor.
They've started selling Camp Chef branded bags of each in the following wood species.
Apple
Mesquite
Cherry
Hickory
The wood chunks retail for $17.99 (check price), while the chips retail for $6.99 (check price). The wood is all virgin hardwood (not byproduct) and is manufactured in Arkansas and Missouri.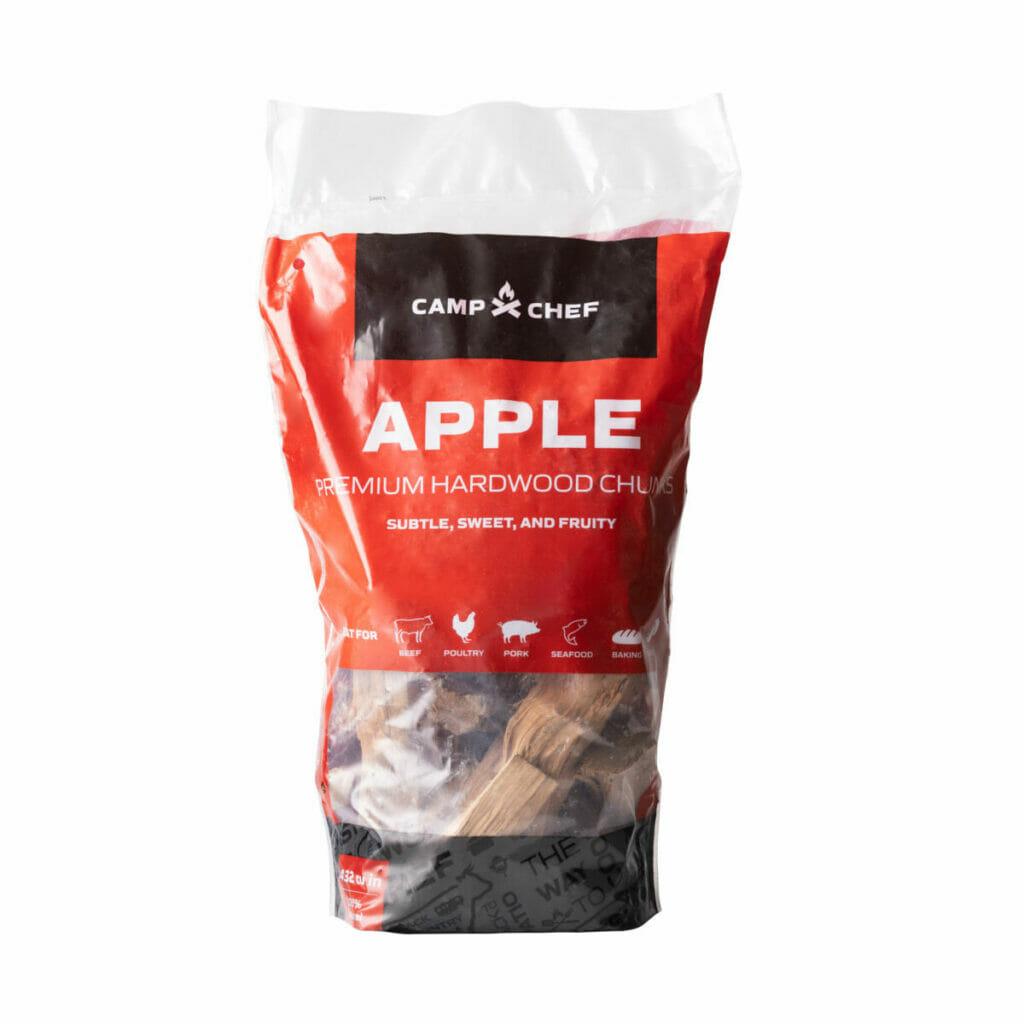 Camp Chef's parent company acquired Fiber Energy Products in late 2021. They have a wood processing plant in Mountain View, Arkansas and another in Seymour, Missouri. They supply wood pellets, chunks, and chips.
While Camp Chef's website doesn't specify, the news chunks and chips are likely coming from the Fiber Energy Products subsidiary.
The kiln dried hardwood doesn't use any oils, chemicals or binders. It's a smart addition to Camp Chef's consumables, because now their grill owners won't have to go elsewhere to fill up their Smoke Boxes.