Disclosure: This article may contain affiliate links. If you buy a product through an affiliate link, we may receive a commission at no cost to you.
Breeo is continuing to expand the versatility of its popular smokeless fire pits. They recently released a heat deflector, and now they've released an accessory for searing. If you don't know what to do with all the fire pit accessories when you're not using them, Breeo has an answer in the form another new product, the 304 Dock.
Breeo Sear Disc
Breeo has our favorite cooking system of all the fire pits on the market. Their Outpost Grill allows you to control the temperature of your cook by moving a circular grate along a pole that's mounted on the grill.
They've just made the cooking system even better with the Breeo Sear Disc. Like the improved sear you get in a stainless steel pan, compared to a non-stick pan, the Sear Disc is made from 100% stainless steel.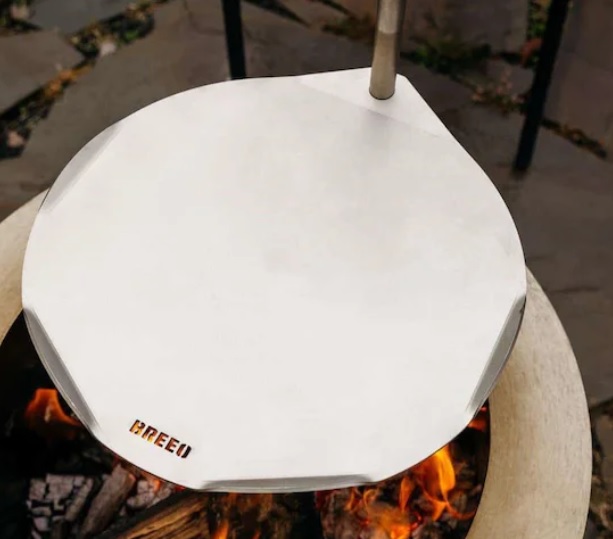 With a retail price of $60 (check price), it gives you better searing from your cooks, but also just extra space when you need it. The Disc is 13″ wide by 14″ long and has edges that are rolled up on it to help keep food in place.
Like the Breeo fire pits, the Sear Disc is made in the USA in Lancaster, PA.
Breeo 304 Dock
A problem with buying the various fire pit accessories, is they take up a bunch of space in storage. Breeo came up to a solution to that with the 304 Dock.
Named after the type of stainless steel it's made from, the 304 Dock retails for $130 (check price) and holds the following accessories.
X19 OR X24 Lid
X19 OR X24 Outpost Grill
X19 OR X24 Sear Plate Griddle
Outpost Rod
304 Fire Poker
Extra accessory slot (Sear Disc)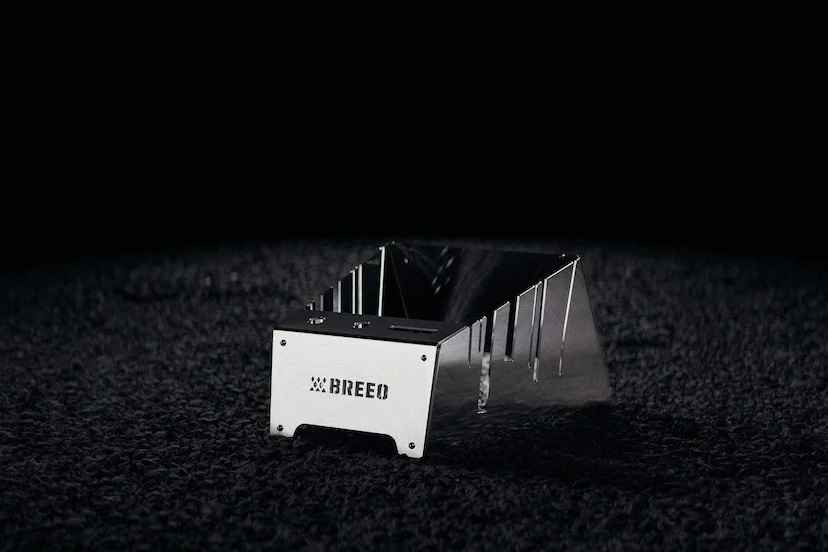 If you have the X30 fire pit, or just need more storage, Breeo also released the Dock XL. It retails for $190 (check price), and with its increased footprint, it will hold the following accessories.
X19, X24, OR X30 Lid
Two X19 OR X24 Outpost Grills
X19, X24, OR X30 Sear Plate Griddle
Two Outpost Rods
304 Fire Poker
X19 Or X24 Heat Deflector
Two Outpost Sear Discs
Both size Docks come with an anti-scratch foot design and are built in Lancaster, PA.