Billed as "the world's first indestructible grill", the Vilicci grill line is coming to the US market in early 2023. As much artistic conversation pieces as functional grills, they feature more than 400 pounds of stainless steel, 90% of which is CNC machined.
Bringing our Virtuoso grill to American consumers is a dream come true. I hope this barbecuer becomes a symbol of long-lasting quality, much like a Swiss watch. While designing the Virtuoso, I focused on two things: quality and reducing waste. Created with utmost care, the grill is nearly indestructible and designed to last, so you won't be throwing it out in a couple years. Instead, it can become part of the family, passed down from generation to generation.

Richard Solloshi, Vilicci Creator
The flagship Virtuoso has a height of the inner fire chamber to control temperature on the 1/2″ thick cooktop. To keep the grill level and stable, the legs are adjustable. Due to the copious amounts of stainless steel used in the construction of the grill, it's naturally weatherproof and comes with a 10 year warranty.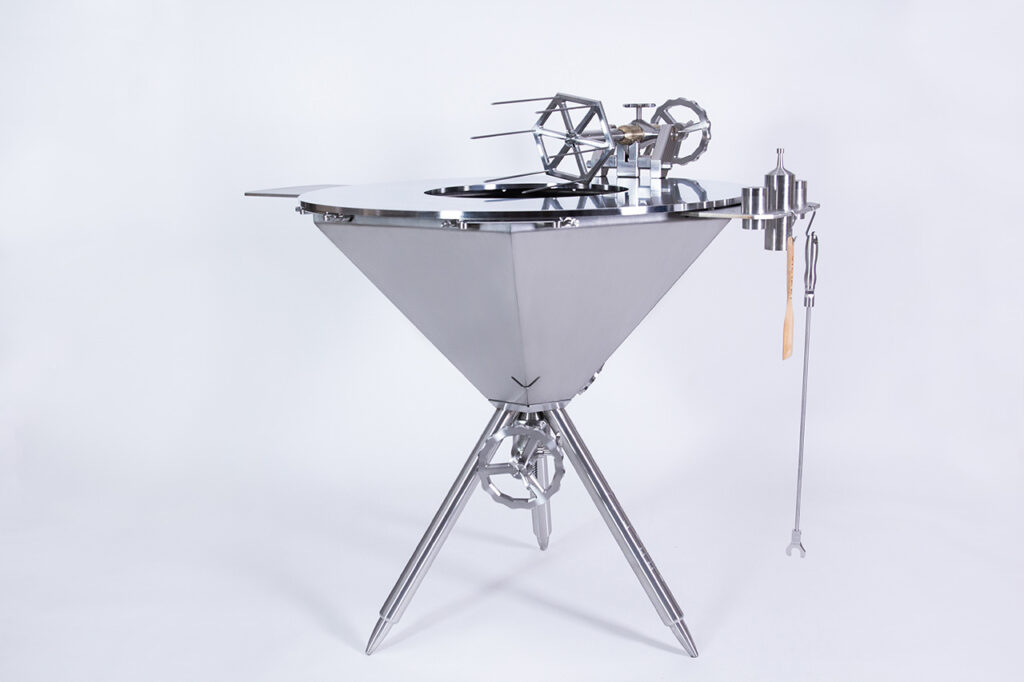 While no price for the US market has been released, all of that stainless and machining costs €15,900 ($15,532) overseas.