Disclosure: This article may contain affiliate links. If you buy a product through an affiliate link, we may receive a commission at no cost to you.
If you're beginning at smoking meat and looking for the best smokers for beginners, then you don't want a lot of overwhelming choices. You're a beginner after all, so making choices off of not much experience is hard to do. That's why we kept this list to just 2 smokers. The main decision that you'll have to make here is do you want your food to taste smokier or not?
Both options on this list are really a grill and smoker combo, because if you're a beginner, you likely want the versatility and may not fully understand the difference. The main choice you'll have to make is, do want your food to be on the smokier side?
If you want your food to be more smokier, go with this charcoal smoker.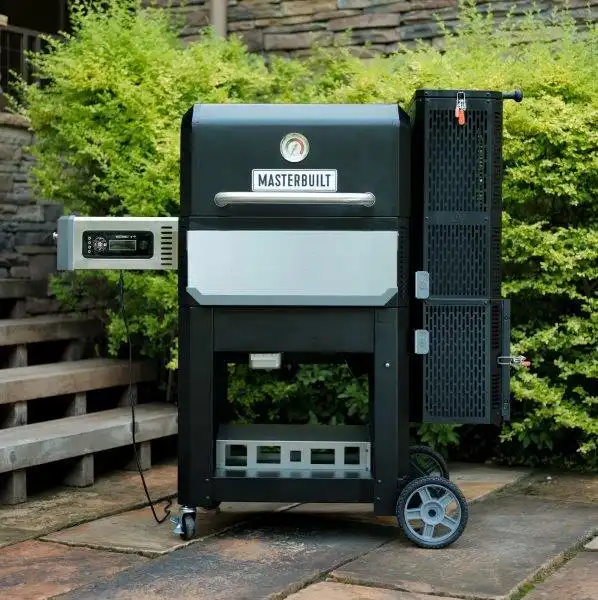 This comes in 3 models, the 560, the 800 and the 1050. Each model number corresponds to how much cooking space there is in square inches.
Our favorite is the 800 (shown in the picture) because it's a smoker and grill combo but also it comes with a griddle attachment for ultimate cooking possibilities.
Rather than messing with piles of charcoal, you just load the hopper (shown on the right side) with charcoal and light it underneath.
This smoker is computer controlled, so you just set a temperature and forget it.
It comes with a thermometer for your meat and the whole thing can be controlled with your phone, so you don't have to tend to anything.
If you want your food to be less smokier, go with this pellet smoker.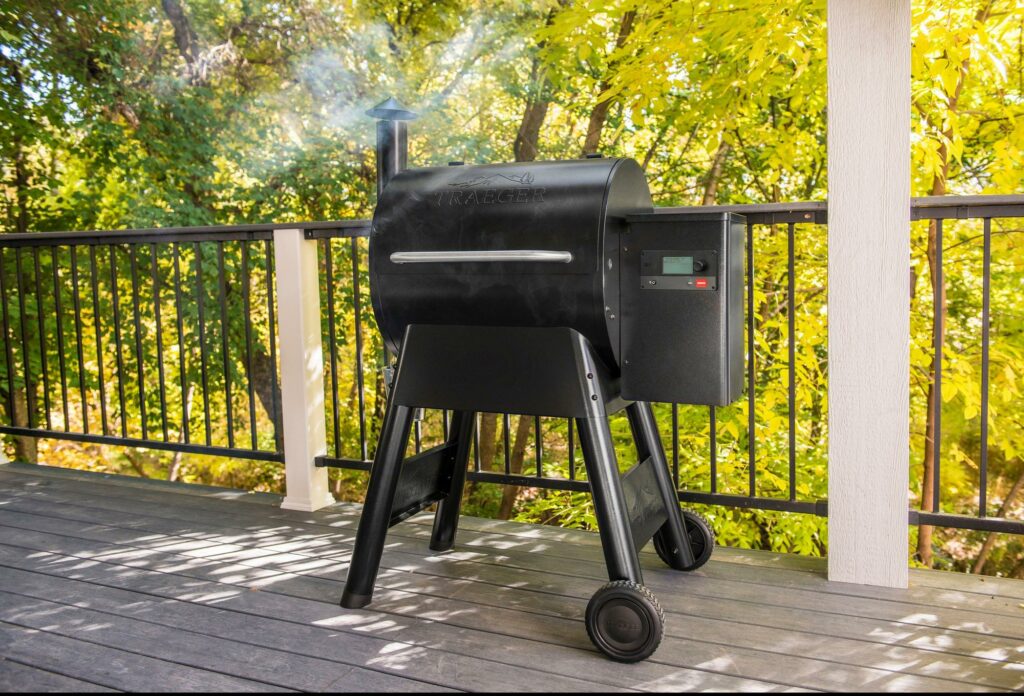 There may be opinions out there about if Traeger makes the best pellet grill and smoker combo, but you can't beat their seamless design. They're like the Apple of smokers, which is perfect for beginners.
It doesn't get much easier than this, just dump a bag of wood pellets in the side, set the temperature and that's it.
This smoker also is computer controlled, has an included meat thermometer and works with your phone, so you can check in on your cooking while you're doing something else.
Check the prices in the links, but a similar size Traeger Pro will be a little more than the Masterbuilt Gravity Series
---
We hope you aren't intimidated by learning how to use a smoker. Everyone was a beginner and with all of the great technology out now, cooking great food as a beginner is easier than ever. There's also more options for outdoor cooking than ever before. So, as you learn more, you can branch out into griddles or try one of the many new pizza ovens.