With a career spanning from building the B&B charcoal brand until their sale to Duraflame, to FOGO charcoal, and then Blues Hog, Joey Machado knows a ton about the charcoal industry. He's taking all that knowledge and applying it to a new brand he's launching called Texas Original Charcoal.
I created Texas Original Charcoal to be a super high premium product at not a high premium price.

Joey Machado, Founder of Texas Original Charcoal
Texas Original Charcoal
Texas Original is a premium charcoal that comes in two products, lump charcoal and briquettes. Both are made from 100% natural oak.
What separates Texas Original from other premium charcoal on the market is the size. Each lump charcoal piece is on average three to five inches, which is significantly larger than most other products out there.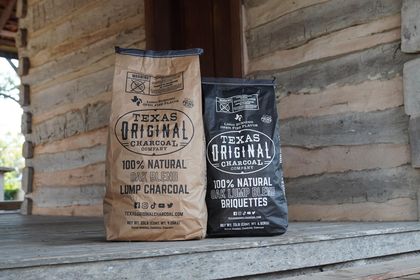 The briquette product on the other hand, is also larger than the majority of the briquettes on the market. It was designed this for longer burn times when grilling.
They're starting with just oak, but as they grow they plan to listen to feedback from retailers on charcoal from other wood species.
Pricing and Timing
Joey's vision for Texas Original is to sell it through specialty retail stores at a reasonable price, while still preserving profit margins for the store. He's currently wholesaling to retailers at 2018 prices for charcoal.
My intention is to be able to have a high quality product, in specialty stores where my customer who is buying the end product isn't going to buy two bottles of sauce off the counter, look at the charcoal and go "I'm going to go buy that at Academy for $2 less".

Joey Machado, Founder of Texas Original Charcoal
The suggested retail price that was set for the 15 lb bag of briquettes is $14.99, while the 20 lb oak lump retails for $19.99. It's a very competitive price for how high the quality is of the charcoal. A retailer also has discretion to adjust the price to match their selling strategy.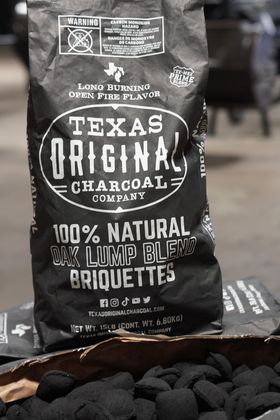 The manufacturing for Texas Original is done just across the border in Mexico, like many other manufacturers on the market. To keep costs low, Joey has found ways to cut out non-value added touch points from the manufacturing to the store shelves. He gave an example of his efficient process.
I have my bag manufacturer and my charcoal plant right across the street from each other. Some guys are producing their bags in the states, shipping pallets of bags into Mexico to get bagged, then back to the United States. At that point, there's already freight twice on the product.

Joey Machado, Founder of Texas Original Charcoal
How Premium Product is Sourced
While the customer just sees big pieces of oak lump charcoal in a bag, I was interested in learning how they get there. Joey explained that in Mexico the government issues a permit for land clearing be it for agricultural use or otherwise. When the permit is issued, the wood species on the plot is assessed.
The product comes into a charcoal plant with the species and location documentation for sorting. Next, it goes through a screening process.
They actually will put the charcoal through a shaker, which has several levels. If it's the biggest size, that's what they'll consider a premium charcoal. If it falls through to the next level, that's the prime charcoal. It continues to go into about five different levels.

Joey Machado, Founder of Texas Original Charcoal
Once the sizes of the pieces are sorted, they are assessed for density of the product. If the charcoal was created in a retort kiln, then the moisture content of the charcoal is much more controlled. On the other hand, if the charcoal was created through a traditional kiln, like a hole in a field, the burn isn't as controlled. That causes more variability and even non-carbonized pieces of charcoal to end up in a charcoal bag.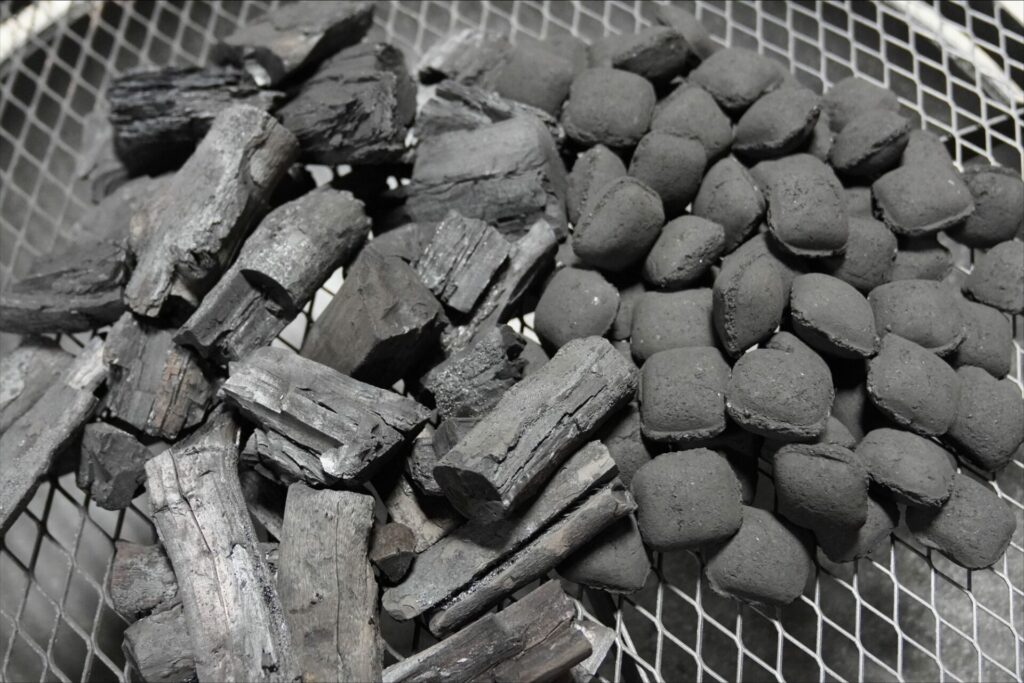 Joey's knowledge and involvement with the process through the years, allows him to get a premium size and density product for Texas Original Charcoal.
White Labeling
While Texas Original is specifically targeted to be a premium product for specialty retail, they do have a product that they'll white label.
You tell me what you want, such as a 15 lb briquette. I'll send you four different options on briquettes, a smooth one, one with ridges, etc. I'll send you artwork options. I'll send you the availability and the pricing structure on what the product would cost per lb and a cost for the bags.

Joey Machado, Founder of Texas Original Charcoal
They don't physically make bags, but they can do a turnkey product by partnering with a bag manufacturer. The retailer buys the bags and Joey will send them into their charcoal facility and warehouse them.
Depending on the quality and quantity of the product, they offer some of the most competitive and cost effective pricing in the industry, regardless of the scale of the project.
Actively Setting Up Dealers
Joey is actively working with dealers to start distributing. He's very passionate about supporting smaller, independent dealers. He built his business model around it and it was point of emphasis in our conversation.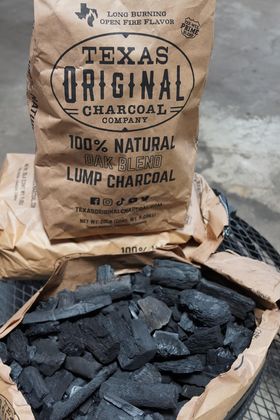 Through last grilling season he was focused on establishing the Texas Original brand. Now he's at a point that he can get product to retailers, and he's started shipping product out.
If you're a specialty retailer that's looking to sell Texas Original Charcoal, or white label your own product, you can reach Texas Original through their website. If you have other charcoal needs, they also have a high quality product below Texas Original branded as Chaparral.