Grill company Ñuke was founded on bringing traditional South American barbecue techniques to the States. With their new grill, the Malevo Cowboy Grill, they stick to that foundation by mixing Argentine techniques with an American grill style.
Features and Specs
The Malevo is a 20-inch round grill that can be easily fueled through a hinged side door with charcoal or wood.
Retail price of $850 (check price)
314 square inches of total cooking area
9-inch deep coal bed
Height adjustable legs
Mounted wooden side table
Can be used as a fire pit
Hand made in Argentina
Includes a poker and a cover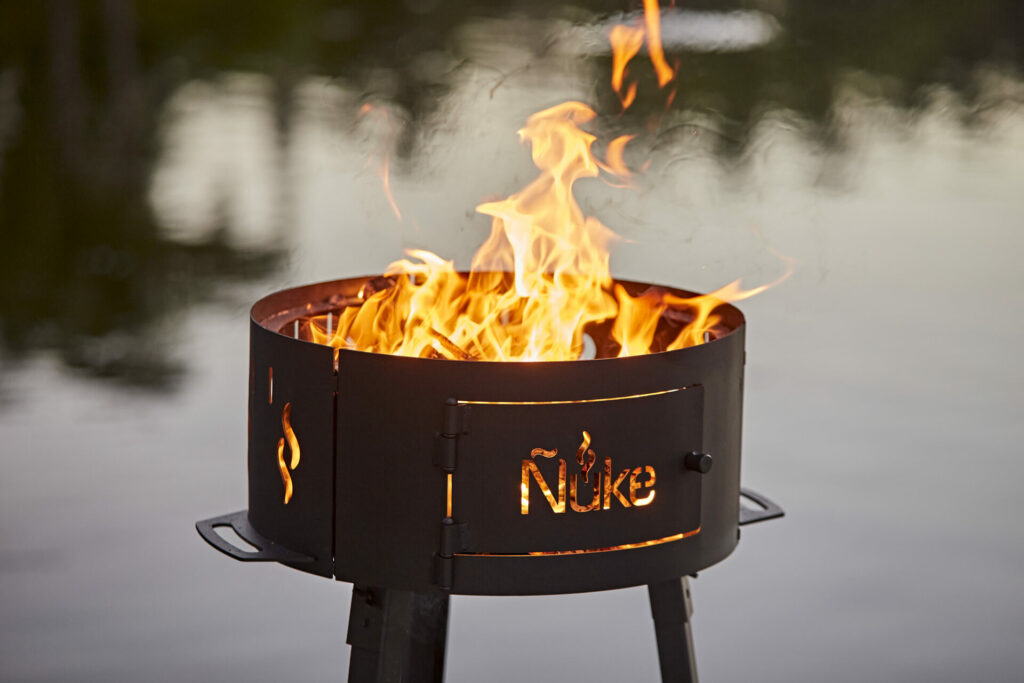 Grate Options
The Malevo includes different grill tops for a variety of cooking techniques. For a cooking experience similar to a charcoal kettle, there's a full sized, 314 square inch grate. It also includes a half grill grate and a half griddle for cooking versatility.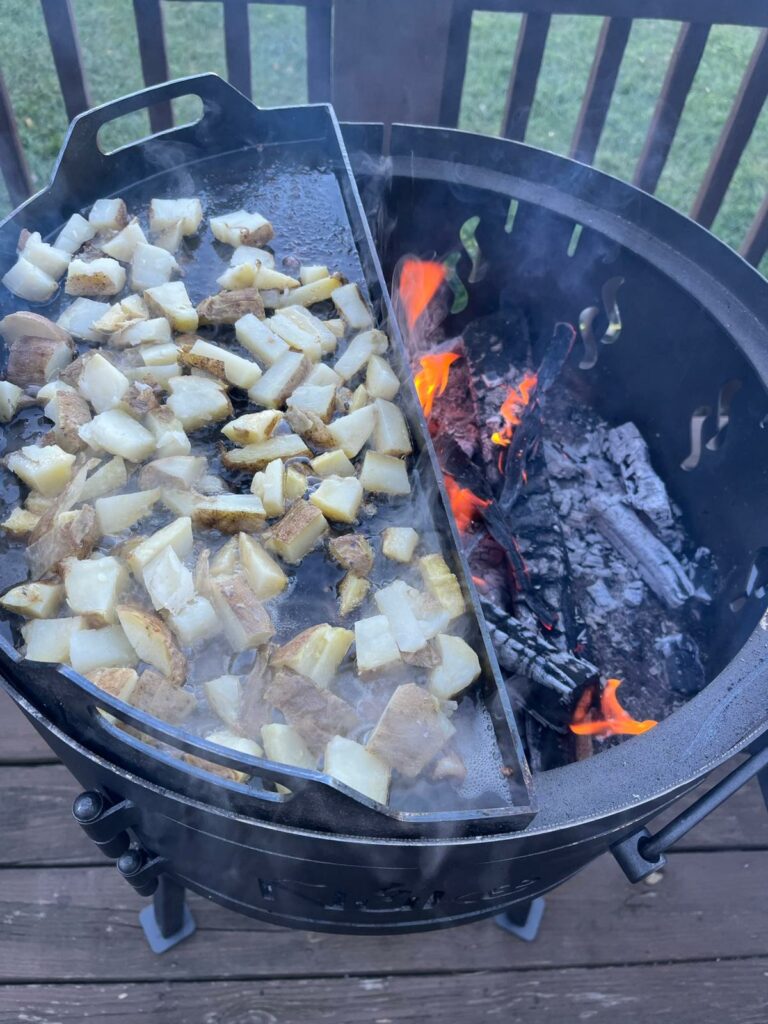 Asado Grate
While there are many traditional charcoal grills on the market, what sets this one apart is it comes equipped with an asado grate system. It allows the full sized grate to be adjusted to three different angled positions. When the grate is angled, there are meat hooks to keep the food in place as its hung over the fire.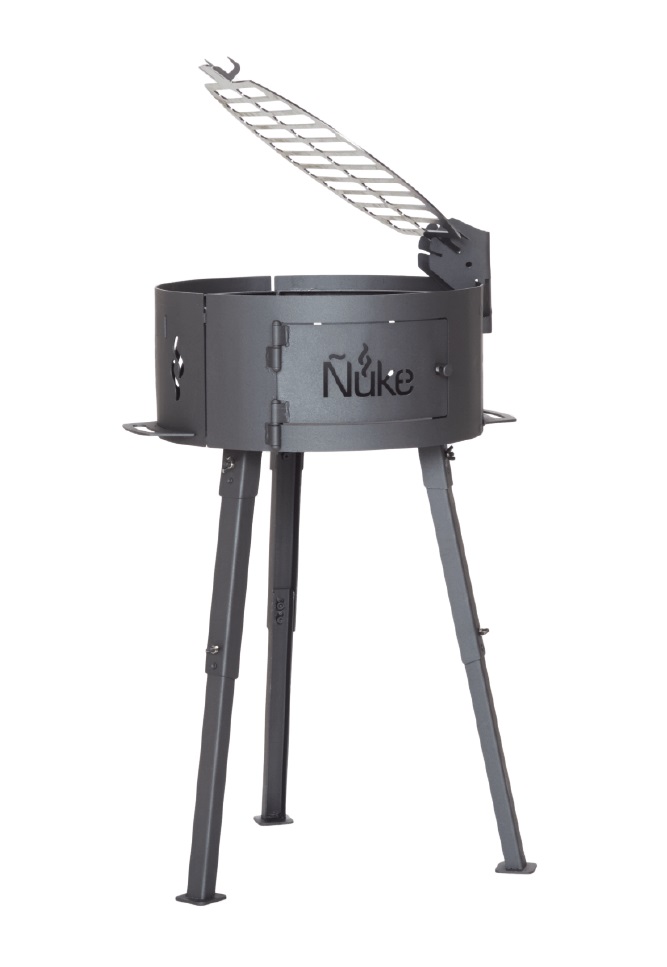 Conclusion
The Ñuke Malevo Cowboy grill takes the fun of grilling to the next level. It can be a go to for grilling steaks with high heat, while allowing you to change things up with low and slow asado style cooking.